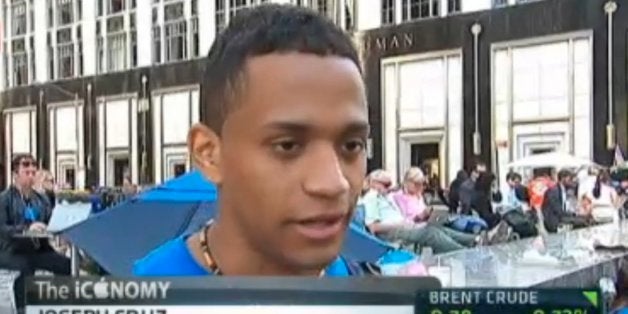 Joseph Cruz found out the hard way that even camping out at the Apple store on Fifth Avenue in Manhattan for more than two weeks -- and being second in line! -- isn't enough to get a coveted gold iPhone 5S.
The 20-year-old, who still bought two phones, was a bit disappointed. But nonetheless, he took it in stride.
"I'm pretty bummed out, but you know I still had a fun experience being here," he told The Huffington Post, adding that he felt bad he wasn't able to get the gold iPhone for his mom.
Cruz said that while he was waiting in line, an Apple store employee gave him a ticket to buy a gold iPhone -- Apple's process at the store on Friday. But when he got into the store, employees said there were no gold iPhones for him to buy.
Cruz speculated that the gold model of the phone wasn't available because so many people had preordered them, but it's unclear why he was told he'd be able to get a gold iPhone and then didn't. Apple did not return multiple requests for comment, and an employee at the Apple Fifth Avenue retail store said she did not have any information and referred The Huffington Post to the corporate communications number.
"It's alright. I'm not really stressing it," Cruz added.
Related
Before You Go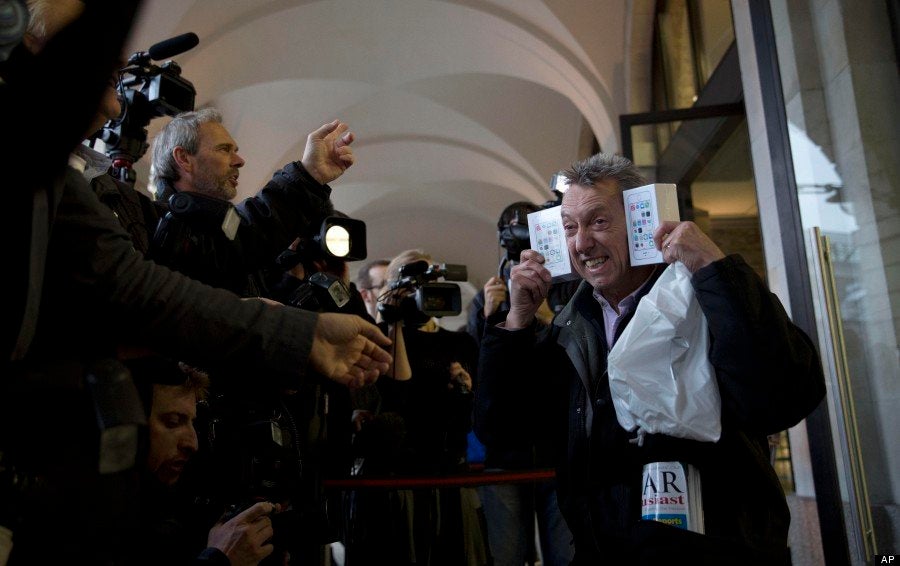 New iPhone Buyers Can't Control Themselves
Popular in the Community