The families of over a dozen service members killed in combat criticized Donald Trump's recent attacks on the parents of a Muslim-American soldier who died while serving in Iraq.
"When you question a mother's pain, by implying that her religion, not her grief, kept her from addressing an arena of people, you are attacking us," the letter, signed by 17 families, read. "When you say your job building buildings is akin to our sacrifice, you are attacking our sacrifice. You are not just attacking us, you are cheapening the sacrifice made by those we lost."
The families called on Trump, who continued speaking out against the Khans through the weekend and into Monday morning, to formally apologize for his remarks.
The vets rights group Veterans of Foreign Wars issued an even harsher rebuke Monday.
"Trump has a history of lashing out after being attacked, but to ridicule a Gold Star Mother is out-of-bounds," the group said. "There are certain sacrosanct subjects that no amount of wordsmithing can repair once crossed."
Ghazala Khan also responded to Trump's comments in a Washington Post op-ed published Sunday.
"Donald Trump said I had nothing to say. I do. My son Humayun Khan, an Army captain, died 12 years ago in Iraq," she wrote. "Every day I feel the pain of his loss. It has been 12 years, but you know hearts of pain can never heal as long as we live. Just talking about it is hard for me all the time ... my husband asked me if I wanted to speak [at the convention] but I told him I could not."
This post has been updated to include the response from Veterans of Foreign Wars.
Before You Go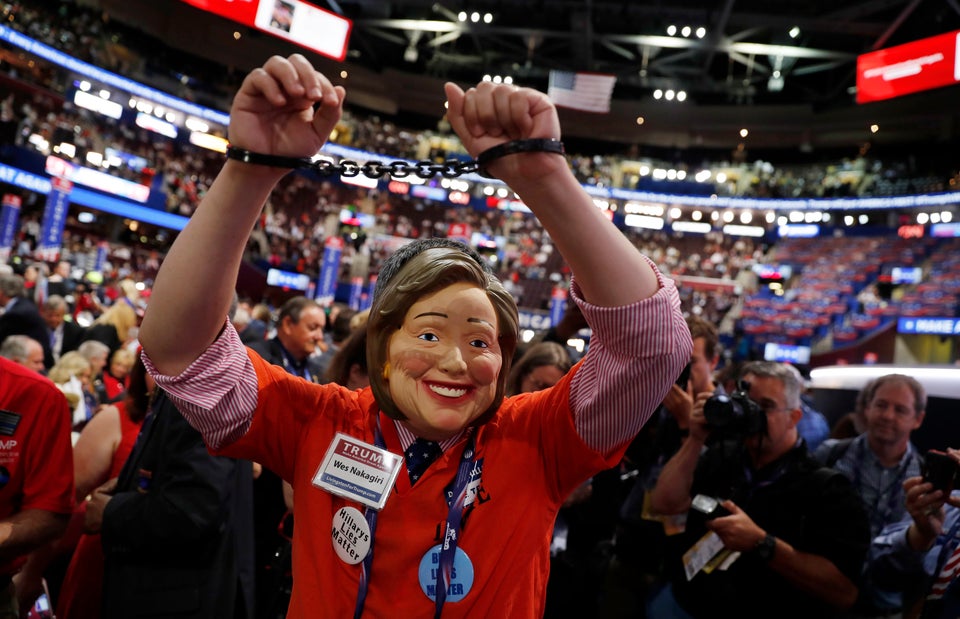 Republican National Convention Sideshow
Popular in the Community