Since Donald Trump's approval rating is really in the toilet ― a lowly 42.4 percent ― maybe it's not a surprise that he's the subject of a potty-themed protest.
A series of gold toilets with the words, "Take A Trump," started popping up in cities all over the U.S. on the 100th day of his presidency.
A lift of the lid shows a picture of a pig wearing a crown.
As you might expect, the toilets are causing a "commode-tion" wherever they are placed.
Reggie Lyons got flushed with excitement when he saw the Trump toilets on the Ball State University campus in Muncie.
"We saw it Saturday night as we were on our way home from dinner," Lyons told the Indianapolis Star. "It caught my eye and I did a double take. And as I got closer and could read it, my wife and I immediately burst into laughter."
The Trump toilets are the brainchild of an art collective known as the "Art Finksters."
About 50 to 60 artists have committed to spray painting toilets with gold and placing them in public spots, according to the group's official spokesperson, known only as "Art."
"This project is just to make people aware," Art told HuffPost. "To let the people in charge know that what they're doing is being watched and dissected very carefully."
So far, Trump toilets have been seen in Austin, Texas, Portland, Oregon, Miami, Chicago, Los Angeles, Las Vegas and Denver.
"There are still more to come," Art promised. "Anticipation."
Art said the Trump Toilet movement is not just a U.S. thing.
"Every city deserves a toilet," Art said. "It's a great conversation starter. I've gotten word that a few have been taken to homes to be used for their actual toilets, so people are loving them."
And that slams the lid on this story.
Before You Go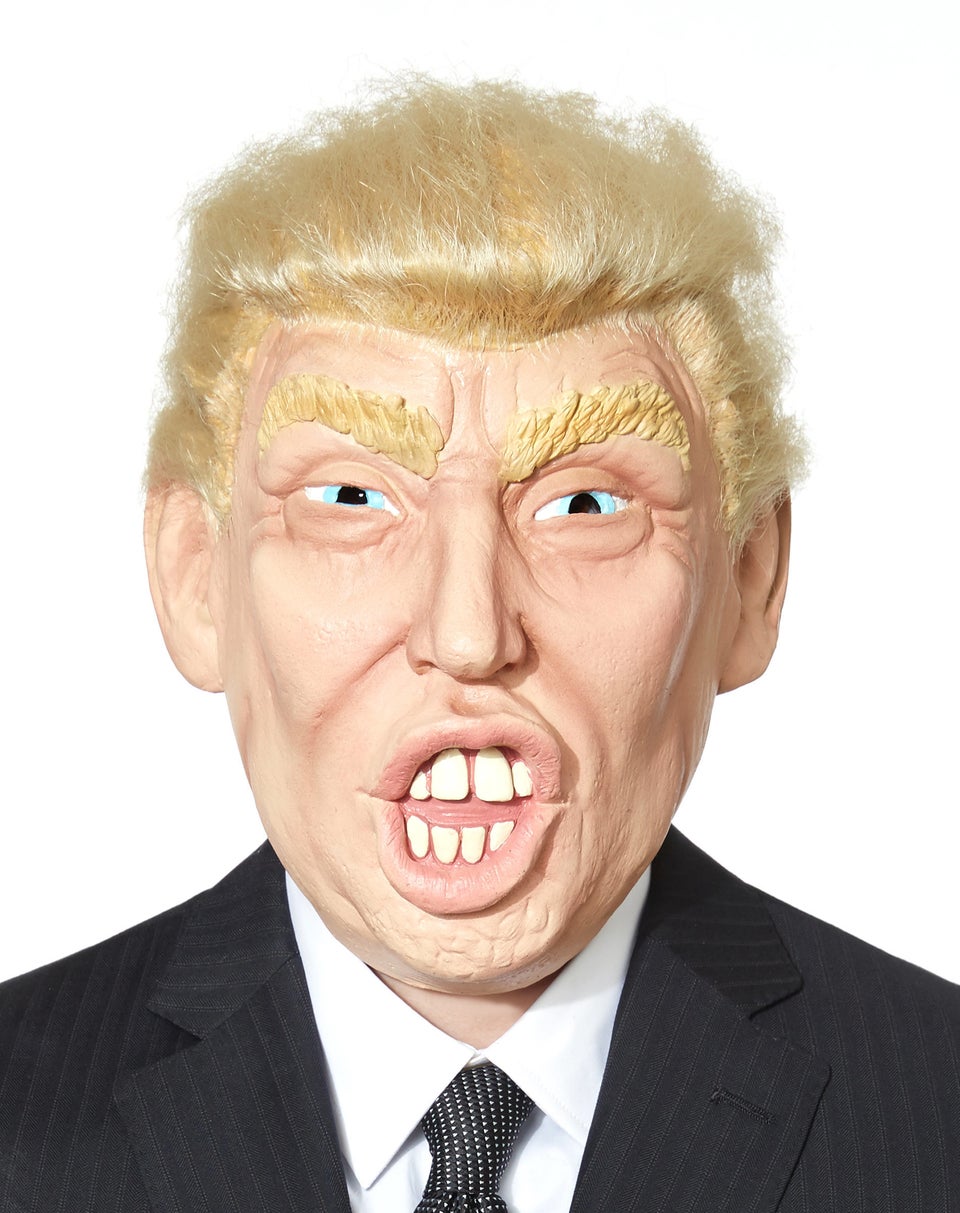 Donald Trump Products
Popular in the Community