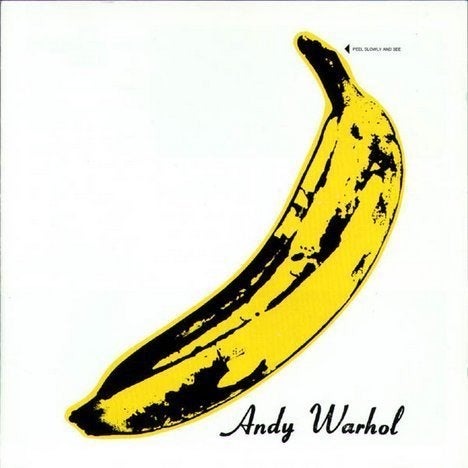 Question: What do Bob Dylan, John Mayall and Vashti Bunyan have in common?
Answer: The same thing as The Incredible String Band, The Move and Can.
All are included in Jeff Gold's lavish and debate-provoking new coffee table book, 101 Essential Rock Records: The Golden Age of Vinyl From the Beatles to the Sex Pistols (Ginko Press).
These records -- chosen, Gold emphasizes, for quality, originality and influence -- are vinyl albums, "revolvers" that sound better than CDs and whose 12" square jackets provide a large canvas for viewable cover art and readable liner notes.
The book comprises a series of full-color spreads of the front and back covers and record label of each, presented chronologically -- from the Beatles' Please Please Me (1963) to the Sex Pistols' 1977 debut Never Mind the Bollocks.
In between, the cover images include Andy Warhol's banana for The Velvet Underground & Nico, Pink Floyd's prismatic Dark Side of the Moon and Klaus Voorman's surreal rendering of the Beatles for Revolver.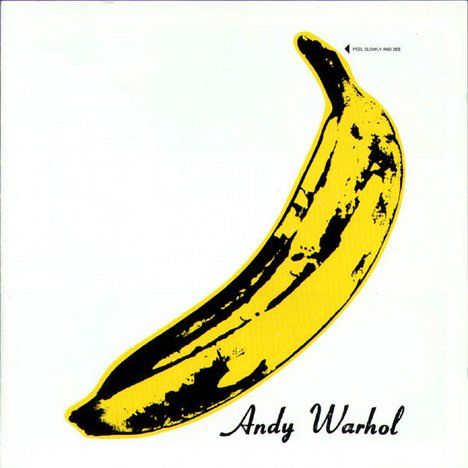 Essays by iconic musicians illuminate the precise moments when rock 'n' roll changed their lives: a 19-year-old David Bowie shattered by the power of the Velvet Underground & Nico, whose music, with its "sarcastic guitar and bass," was "savagely indifferent to my feelings"; Nels Cline's first Jimi Hendrix experience, when "Manic Depression" captured his soul and was "when I decided I was going to play guitar for the rest of my life"; and Graham Nash, for whom Joni Mitchell's Blue "touched my heart and soul in a way that they had never been touched before."
That Gold has the eyes and ears to pull off this project was clear to me twenty-five years ago, when he was VP of creative services for A&M Records and we worked together on a book commemorating that magical label's 25th anniversary. His obsession then to pick out the perfect photos, album covers and artwork from thousands of choices made my job easy. It didn't hurt that his favorite act on a label packed with stars was the same as mine: the musically awesome but commercially marginal '60s band The Move.
Many of the artists here aren't surprising -- during the era in question, the best-selling albums were often also the best. But to see the carefully chosen albums of the Beatles, Bob Dylan and the Stones bookended by the Talking Heads, the Clash and the Sex Pistols is to see a whole that's greater than the sum of its glorious parts. The presence of such relative obscure artists as Bunyan, Alexander "Skip" Spence -- whose Oar has been called the worst seller in the history of Columbia Records -- and Faust provides a rich context for discovering new/old music.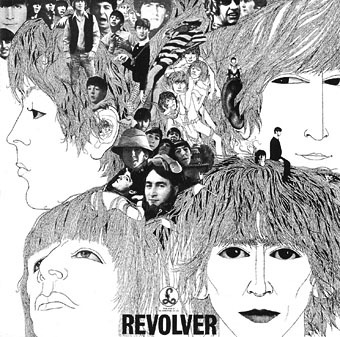 In 1998, after a stint as a top Warner Brothers Records exec, Jeff changed course and founded Recordmecca, a music collectibles enterprise that allows him to make a living by roaming the globe, honing his sleuthing skills in relentless pursuit of valuables, rarities and oddities. Once, on the way to see the kangaroos at a wild animal park in Melbourne with his family, Gold says, "The cab driver told me he had a friend with records for sale. I thought it would be a waste of time, but figured what the heck. He had no idea, nor did I, that a copy of Hey Boss Man! by Frank Frost with The Night Hawks -- one of the rarest blues albums in the world -- would be there."
Gold's reputation as a musical Holmes has landed him on TV more than once. In an episode of History Detectives (PBS), he was brought in to authenticate unknown Dylan manuscripts in a piece about the guitar Dylan played at the moment in 1965 when he "went electric" at the Newport Folk Festival.
One fan's essentials, of course, are another fan's detritus. So it's game on for argument in living rooms, on the web (where one skeptic said, "I hate when my grandpa posts lists online") and in record stores. (If you think record stores are an anachronism, Jim Kaplan, publisher of Record Collector News, has news for you: in Southern California alone, there has been a net increase of more than two dozen new independent record shops in the last three years.)
Personally, I can live without Can, wouldn't say yes to Yes and it's definitely not I for whom the bell Tulls. I'd vote to replace them with, say, The Band's eponymous second album, Elvis Costello's My Aim Is True and Graham Parker and the Rumour's Heat Treatment. That's just one man's opinion, of course. But Jeff, in your heart you know I'm right.
Five years after the "Golden Age of Vinyl" came to a close, the MTV invasion established the dominance of the music video. A few years later came CDs, with their tiny art and microscopic liner notes. The generation of great art representing great music was over.
Except for people like Jeff Gold. What shines through 101 Essential Rock Records is Gold's passion for music and records -- he says, "Other than my family, they have been the central focus of my life." All these years later, Gold still seems like a 10-year-old boy with a transistor radio playing under his pillow.
The music and album art of that era holds meaning not just for people over 50 but also for younger people for whom it seems impossible that music was once delivered this way, with something so concrete, intimate and revelatory. And because of that -- because these albums are clearly so powerful even today -- how about we lobby Jeff with our suggestions for Volume 2? What records -- early rock 'n' roll, soul, country or blues -- are essential for you?
REAL LIFE. REAL NEWS. REAL VOICES.
Help us tell more of the stories that matter from voices that too often remain unheard.