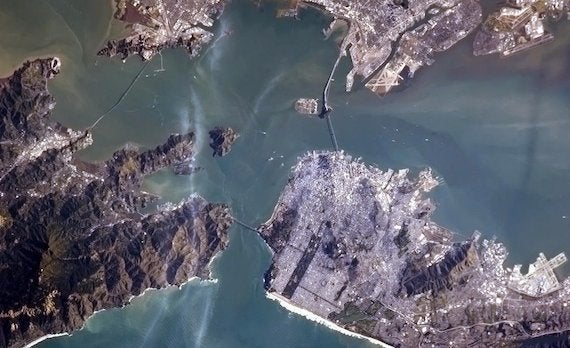 Being an astronaut certainly has its advantages: A place on the forefront of human achievement, always having something to talk about with Buzz Aldrin, unlimited supplies of Tang.
However, one of the biggest perks is the ever-present panorama of breathtaking views.
Late last week, Canadian astronaut Chris Hadfield tweeted an amazing photo of the San Francisco Bay taken from his perch inside the International Space Station, writing, "The Golden Gate Bridge from space, and if you look closely, its shadow." (story continues below)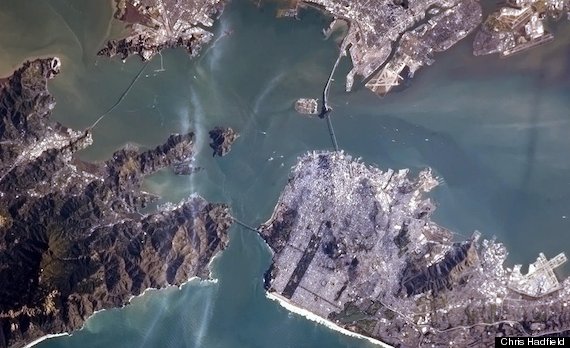 While there's been a bit of debate over whether Hadfield was mistaking the Golden Gate Bridge for its less well-known neighbor (as the Bay Bridge's shadow is more prominent), there's no denying the photo beautifully represents the region.
Hadfield, who will take over as the International Space Station's first Canadian commander in March, has become a regular shutterbug since he launched in mid-December. He's tweeted breathtaking pictures of everything from a Brazillian farmland to an Australian flood to the Strait of Gibraltar.
These photos have quickly built Hadfield a sizable following. On Friday he tweeted, "A quarter million people, following these Tweets from orbit! I am honoured and humbled. Thanks to each of you for your interest and support!"
Related
Before You Go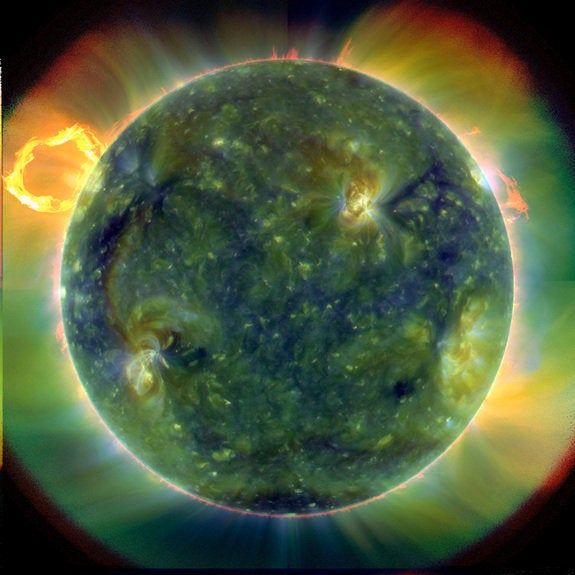 Best Space Photos Ever Taken
Popular in the Community