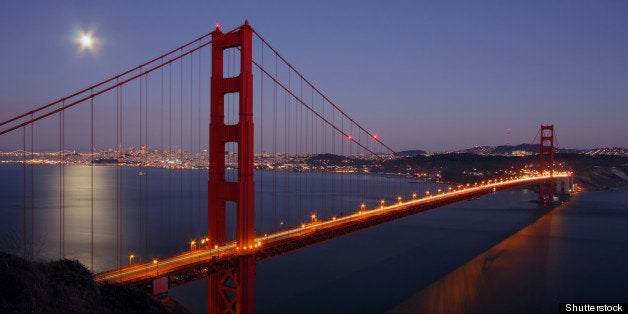 The life of a man who jumped off the Golden Gate Bridge on Monday afternoon was saved by a group of sailors who luckily happened to be passing underneath the span.
Scott Walecka, 56, of Santa Cruz, told the Santa Cruz Sentinel that he was pulling his 38-foot sailboat into the San Francisco Bay when his adult daughter, who was also on board, saw someone drop from the bridge.
"He was alive and wanted to be rescued," Walecka, who was in town preparing for this weekend's Spinnaker Cup race from San Francisco to Monterey, recounted. "We threw a life sling out to it. He grabbed on to it, and he was hand-over-hand on the rope to get to the back of the boat."
The man, who authorities said is in his early 30s and homeless, apparently broke his legs during the 220-foot fall from the bridge's span to the Bay's chilly waters. After his rescue, the man was taken to Marin General Hospital and treated for his injuries.
The Golden Gate Bridge has been a magnet for suicides since its construction, with original architect Joseph Strauss initially designing the railings to be six feet tall to discourage jumpers. Local suicide prevention non-profit The Bridge Rail Foundation estimated that the landmark has played host to nearly 1600 suicide deaths--more than any other location in the world.
In 2008, officials approved a $50 million project to put nets under the bridge to prevent suicides; however, since the system cannot be funded out of toll revenue, funding has yet to be identified and the nets have yet to be installed.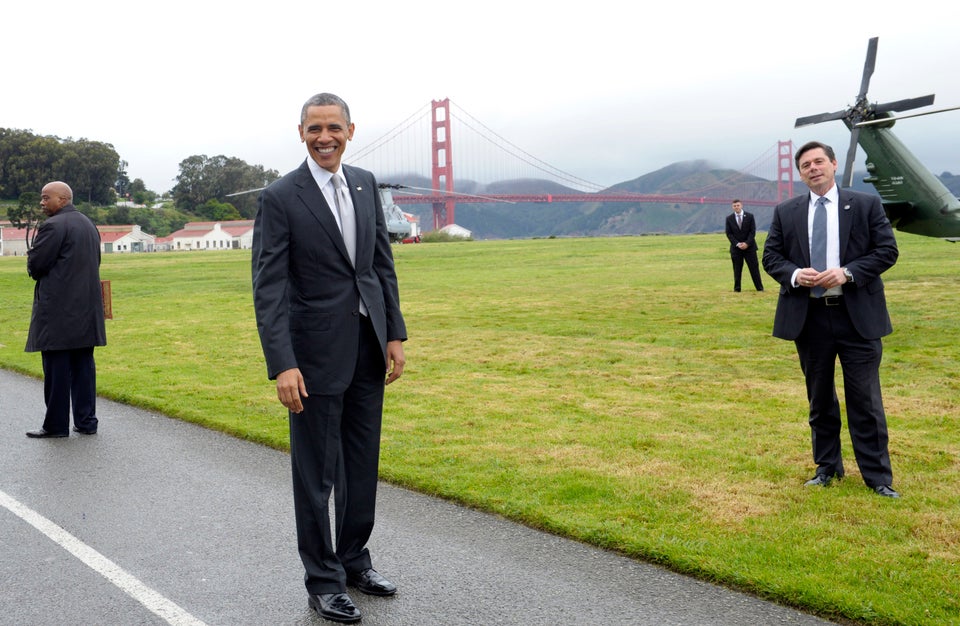 Obama at the Golden Gate Bridge
Popular in the Community