A year after San Francisco celebrated the Golden Gate Bridge's 75th anniversary, the landmark is facing a much more troubling milestone: a record number of suicide jumps.
The death toll is unclear, as the California Highway Patrol stopped counting and releasing the data in 1995 out of fear that publicity would encourage more jumpers. Regardless, last year's staggering count, including a record month-high in August with 10 suicides, has reignited community outrage that little has been done to quell deaths at the the country's -- and possibly the world's -- biggest suicide magnet.
"Ten people, that's one person every three days, that's astonishing," said Nicolas Aparicio, whose 17-year-old daughter Gabri jumped last August, the Marin Independent Journal reports. "If that happened at any other business it would be shut down and the problem would be fixed."
Aparicio joined others Monday outside San Francisco City Hall in a demonstration demanding a suicide barrier on the bridge, according to the San Francisco Appeal. The Golden Gate Bridge, Highway and Transportation District board of directors approved a safety net proposal in 2008, ABC 7 reports, but finalizing funding for the $66 million project has been tied up in red tape as the bridge district, Caltrans and the Metropolitan Transportation Commission deliberate on the budget.
Deciding costs for an unprecedented project this expensive is tricky, MTC spokesman John Goodwin added, but those pushing to finalize the safety net say a project that will save so many lives demands an accelerated process.
"A safety net should have been put in place years ago," city supervisor David Campos said. "Let's not haggle over who pays for what. The goal should be to get the net up as quickly as possible."
The circumstances of Golden Gate Bridge deaths suggest that many of its suicides were committed impulsively, and some have argued that had there been a barrier, those looking to end their lives would not seek out other means.
"It's so easy to go over that 4-foot barrier. It's like a loaded gun," Aparicio said, noting that just 30 minutes before his daughter jumped, she was interviewing a student for her school's newspaper. "I think that shows it was an impulse and if a net was there she would still be alive."
Aparicio's assumptions are echoed by John Bateson, author of "The Final Leap: Suicide on the Golden Gate Bridge" and executive director of John F. Kennedy University's community counseling center.
"There are those who believe that a suicide barrier won't make any difference, that if people want to kill themselves and can't do it from the bridge, they will resort to other means," he wrote in an op-ed for the Los Angeles Times. "Though this makes sense intuitively, it's absolutely false. Research shows that most suicidal people fixate on one means of death … Of the small number of people who have survived jumping from the Golden Gate Bridge, nearly all have said afterward that it was the Golden Gate Bridge or nothing. They didn't have a Plan B. "
Bateman also points to research at the University of California, Berkeley that found that only 6 percent of the 515 people who were stopped from leaping went on to kill themselves.
"The bridge district should reexamine its priorities and press forward on the construction of the safety net," he wrote. "It would forever end the association between suicide and the world's most famous suicide span."
Before You Go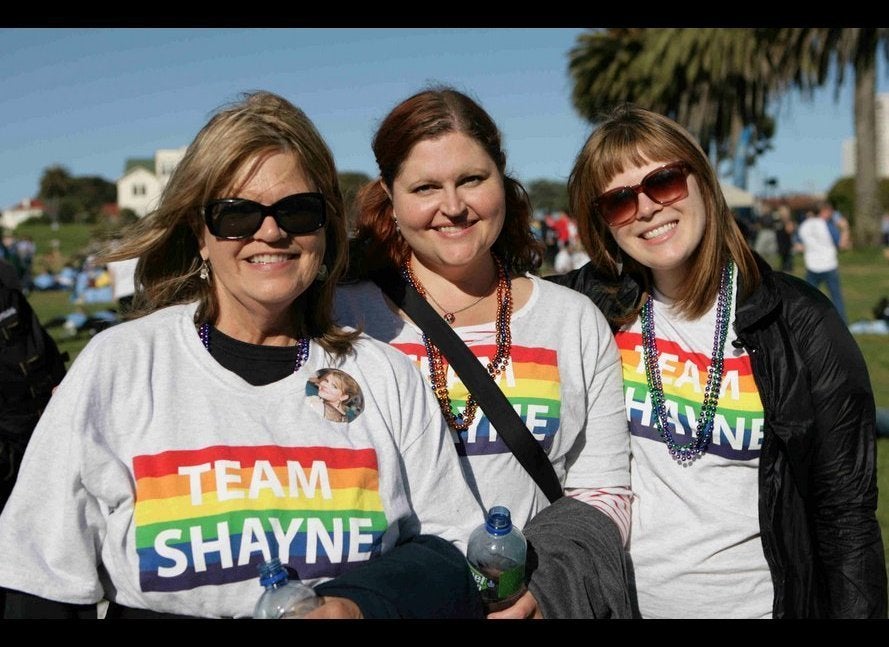 Suicide Prevention Walk
Popular in the Community