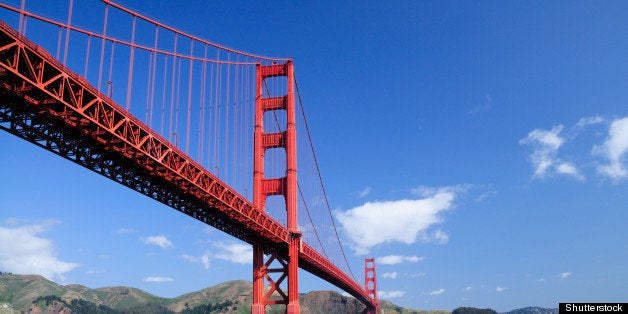 SAN FRANCISCO -- A median traffic barrier to prevent potentially deadly head-on accidents on the Golden Gate Bridge is expected to be in place by early 2015, according to span officials.
The district has the money for the $26.5 million project, in large part because the Metropolitan Transportation Commission handed over $20 million in federal grants. Toll revenue and other grant funds will pay the balance.
Now final paperwork and reviews are being done so construction -- which will take about a year -- can begin.
"All the studies and other things that have to be completed before we go out for a bid on the project will be done by the end of this year," said Mary Currie, bridge district spokeswoman.
Part of the project will see the removal and rebuilding of the east side toll plaza lanes to house the vehicles that will move the barrier.
A moveable median barrier is in use on the new Doyle Drive just south of the Golden Gate Bridge, but on the span freeway-speed traffic remains separated by only small, yellow tubes sticking up between lanes. Workers on a truck place those rubber, 19-inch-high tubes by hand on the roadway every 25 feet to separate traffic.
But by 2015, bridge officials say "zipper" trucks will move a foot-wide, 32-inch-high barrier made of high-density concrete clad in steel and tightly pinned together to form a semi-rigid structure. Storage for the trucks would be built at the north and
The barrier width of 12 inches is important, said Ewa Bauer, district engineer.
"We operate with 10-foot-wide lanes, so it is key that the space we take away is minimal," she told the district's Building and Operating Committee on Friday.
There have been 36 fatalities on the span since 1971, the last on July 3, 2001, with 16 fatalities occurring in head-on crashes. During that time, there have been more than 1.7 billion vehicle crossings; about 40 million cars a year cross the 1.7-mile bridge.
The barrier project has been discussed for years, but after receiving conceptual approval in 1998 the proposal languished. A spate of head-on collisions in 1996 on the six-lane bridge spurred a push for the barrier.
In recent years, the bridge district has imposed several measures aimed at improving bridge safety. Speeds were lowered to 45 mph, enforcement of speed violations was heightened and fines increased for speeders.
Contact Mark Prado via email at mprado@marinij.com ___
(c)2013 The Marin Independent Journal (Novato, Calif.)
Distributed by MCT Information Services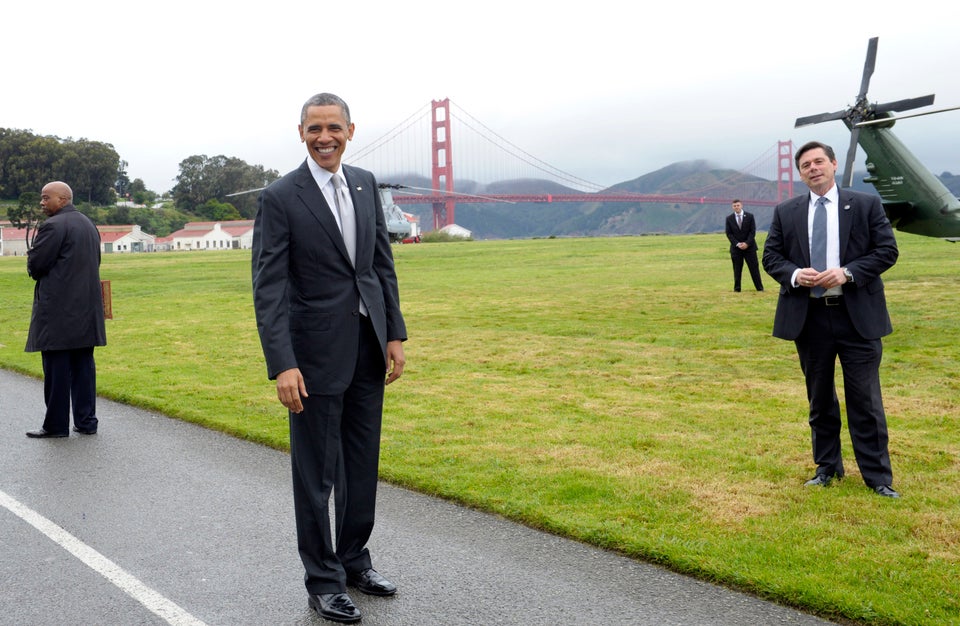 Obama at the Golden Gate Bridge