Boston-based artist Mike Denison is hoping to capitalize on the adult coloring book phenomenon with a self-published edition dedicated to -- you guessed it -- the four women of "The Golden Girls."
The 40-page, self-published book will re-create many of the classic series' most iconic scenes, including one from the "Valentine's Day" episode, in which Dorothy, Blanche and Rose ended up at a nudist camp. There are a few special nods for die-hard fans, too, including an appearance by Coco, a gay cook who was featured only in the show's pilot episode.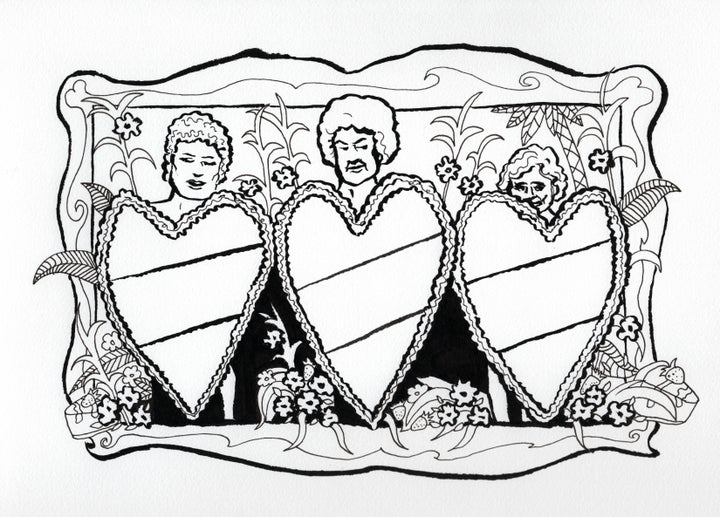 Denison, who was behind the popular "Bea-a-Day" sketches which re-cast "Golden Girls" star, Bea Arthur, in hilarious, present-day scenarios, said he originally wanted to create a coffee table book of his drawings. Given the popularity of coloring books for adults, he said, it was a no-brainer to create one of his own.
Clearly, "Golden Girls" fans are liking the idea, too, as Denison's Kickstarter campaign quickly blew past its initial goal of $1,500, which would have funded the production of 250 books. But the artist has extra special plans for additional funds raised before the campaign concludes on March 9; if he hits $5,000, for instance, he'll double the 40-page count to 80.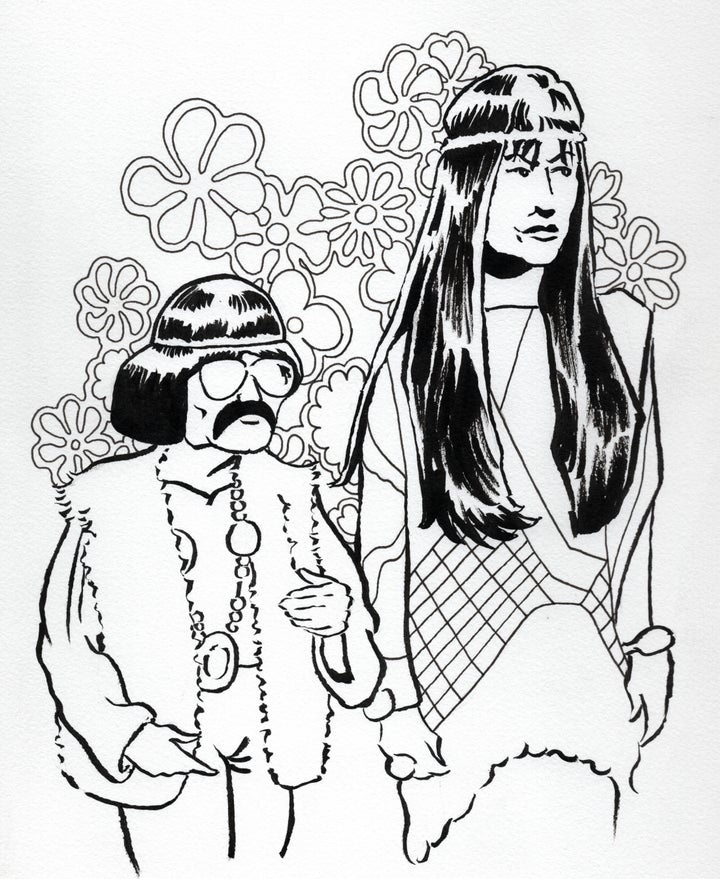 A self-professed "Golden Girls" devote, Denison grew up watching the series during its original 1985-1992 run with his grandmother.
"I instantly fell in love with the comedy on the show, and I feel that some of their snarkiness has rubbed off on me," he told The Huffington Post in an email. As far as the show's enduring popularity, particularly among the queer community, he added, "A lot of the themes on the show dealt with sexuality and equality, and I feel that they have helped plant the seeds in a lot of the progress we see today."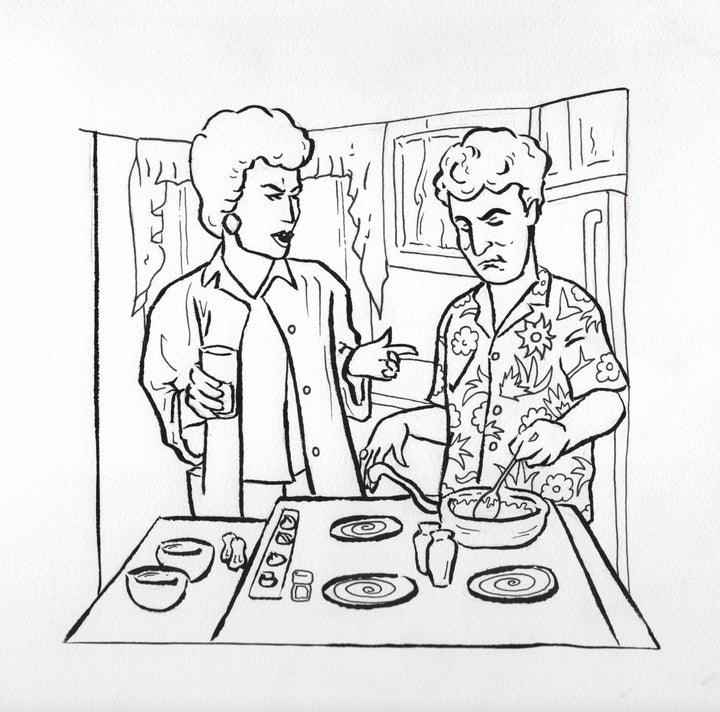 The book will "riff on the same fabric that made the show what it was," he said, before adding, "I'd just like people to have fun while de-stressing and maybe color together, share a laugh, while enjoying a nice cheesecake."
We'll finally be able to literally "picture it, Sicily." Read more about Denison's campaign here.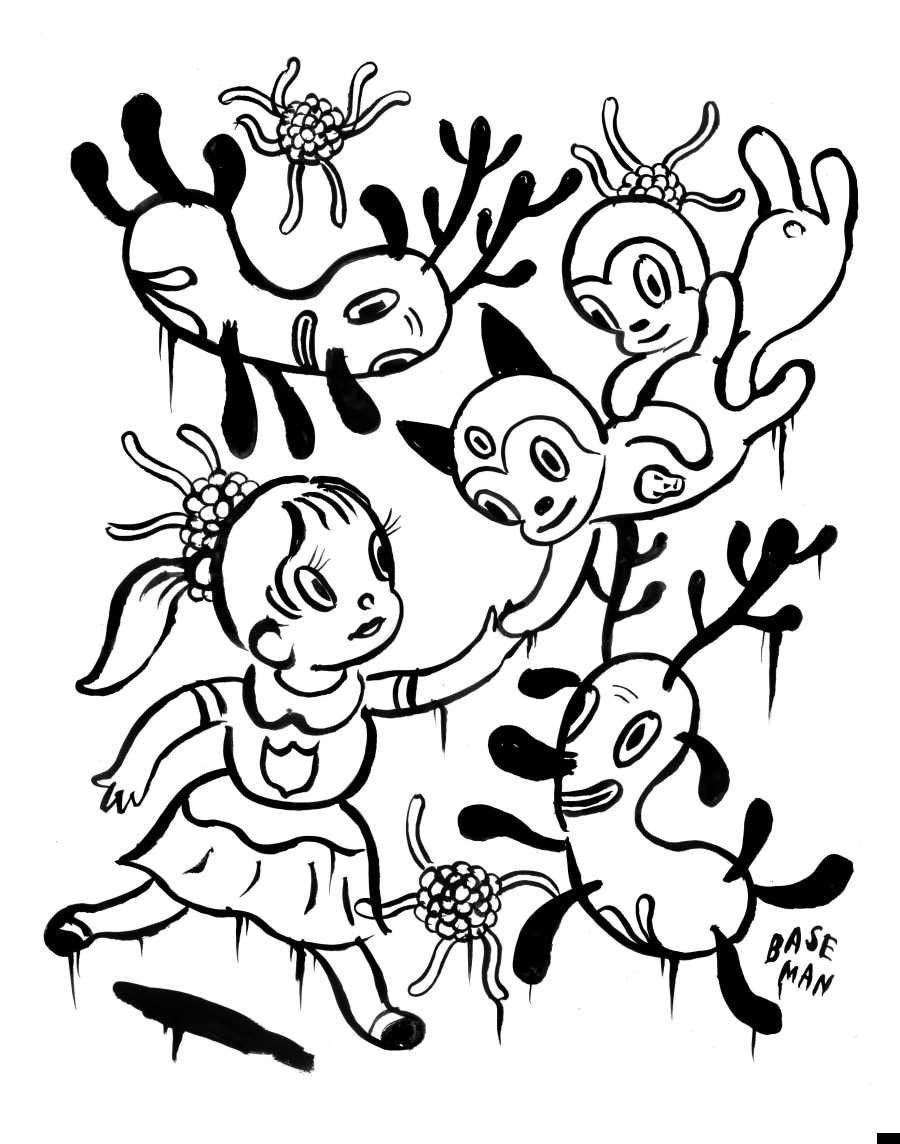 Outside The Lines, A Coloring Book
Popular in the Community