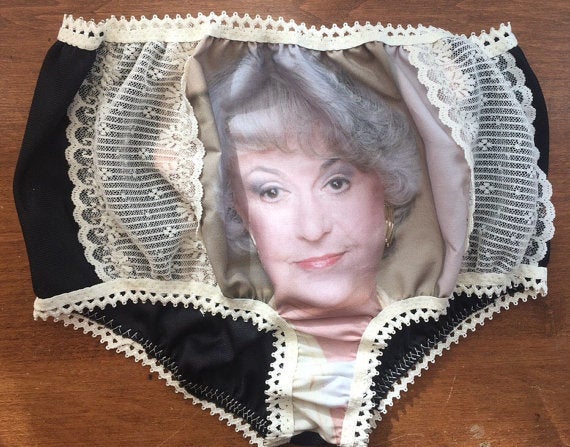 Ever fantasized about eating cheesecake on a lanai in nothing but your underwear?
If so, thank Candice Pugh for being a friend.
Pugh's Etsy shop, Bulletsandbees, is currently selling "Golden Girls" panties glamorous enough for the likes of Sophia's cross-dressing son, Phil.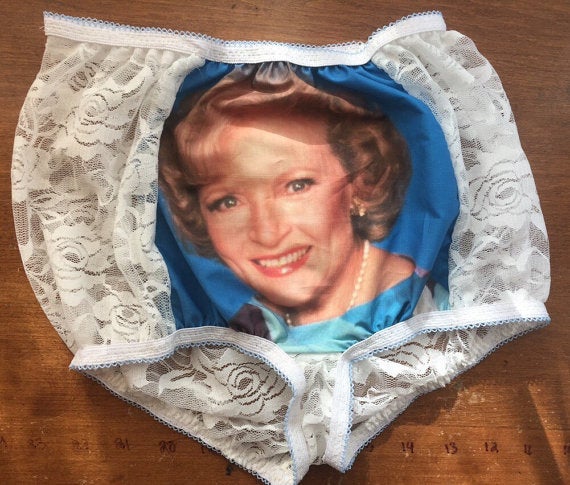 "I've been day dreaming about making these for a while," Pugh, who lives in Salt Lake City, told The Huffington Post in an online message. "I finally just found time to whip them up."
Bulletsandbees ("NOT YOUR GRANNIES PANTIES," the tagline declares) is selling four fabulous "Golden Girls" designs, each one dedicated to a different lovely liver-spotted lady from the NBC sitcom. Pugh had all the girls' personalities in mind when she created the frilly briefs, and she's delighted that some fans recognize it.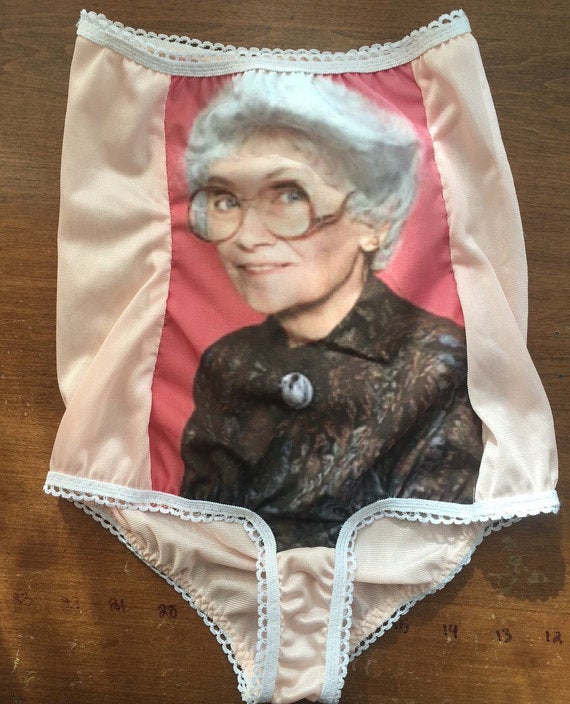 "I think that's what makes them stand out so much," she said.
The Rose negligee is innocent and white, the Sophia-inspired undies have a sensible support top and Dorothy's design is black -- obviously a nod to the character's dark sense of humor.
And Blanche -- who is Pugh's favorite Golden Girl, thanks to an outlook that Pugh sums up as "life's short, get fucked" -- has her pretty face emblazoned upon a flashy lime-green number.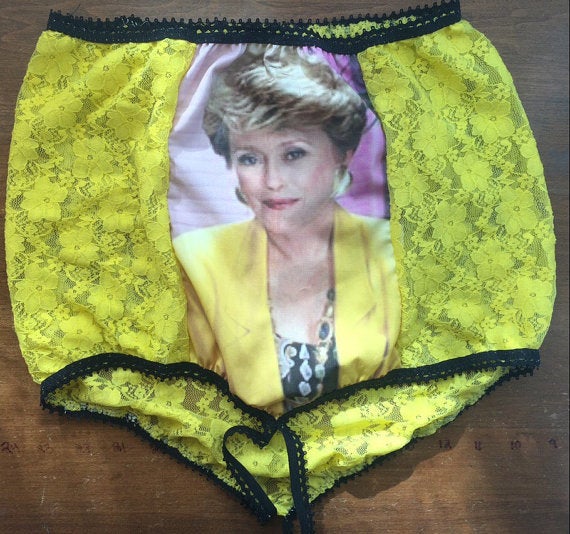 The underwear-centric shop, which Pugh initially started because she was sick of "a lack of comfortable and flattering lingerie for women of all sizes," doesn't only sell "Golden Girls" goodies. Other panty designs include a horde of adorable kittens, a fallopian tube and Ryan Gosling's face, because obviously.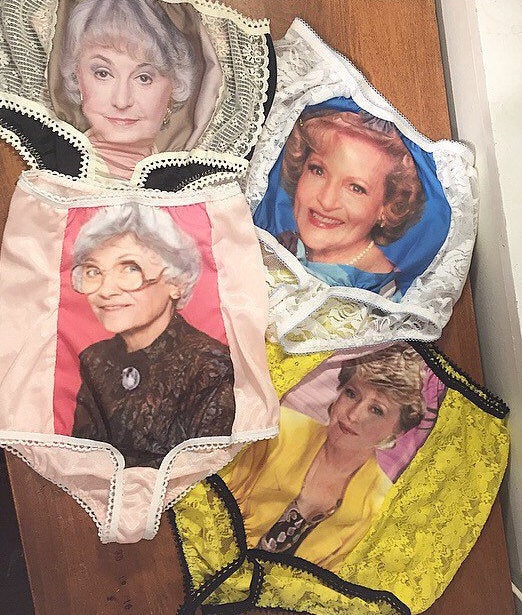 Pugh said the "Golden Girls" undies have been her top sellers since she introduced them last week. She's gotten about 90 orders in the past 24 hours alone. But don't fret -- she's planning on making more.
"I'm already thinking of new designs for the girls," she said.
Language has been added to clarify when Pugh first began selling the "Golden Girls"-inspired products.
Related