Watch the new show's faithful recreation of the series' opening credits above.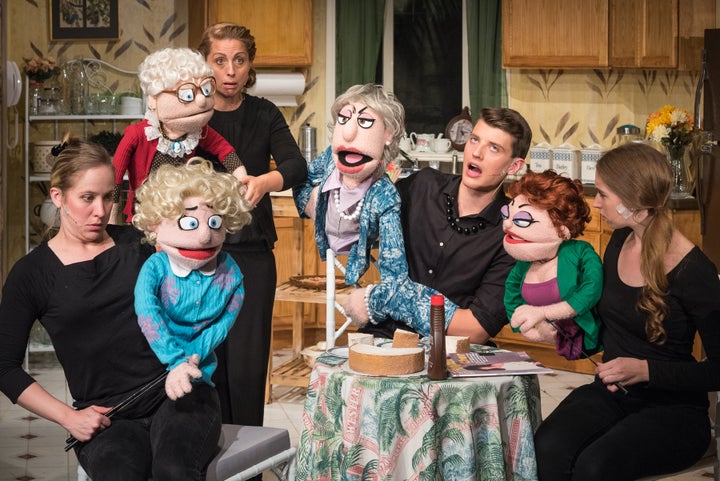 Previously, Rockefeller paid tribute to "The Golden Girls" with "Thank You For Being A Friend," which also recreated the series with puppets, but transported the four women to the present day to comment on current events. The new show, he said, turns the clock back to 1985, when "The Golden Girls" first debuted on NBC, and weaves together a number of character arcs that fans will recognize from the series.
Rockfeller, who got his start in show business by working alongside "Moulin Rouge" director Baz Luhrmann in Australia, told The Huffington Post that he didn't have to drastically overhaul any of the "Golden Girls" humor because the show was very ahead of its time.
"They were talking about race, religion, sex, gender – all these things – and I think that's what made them interesting. They were talking about gay marriage back in 1985, and now we've just got that in the past couple of years," he told The Huffington Post. The series also presented older women in a way that had never been done on television before, he said. "[It showed that] women of a certain age could be sexy and could have wonderful lives, and did it in a humorous, fun and loving way."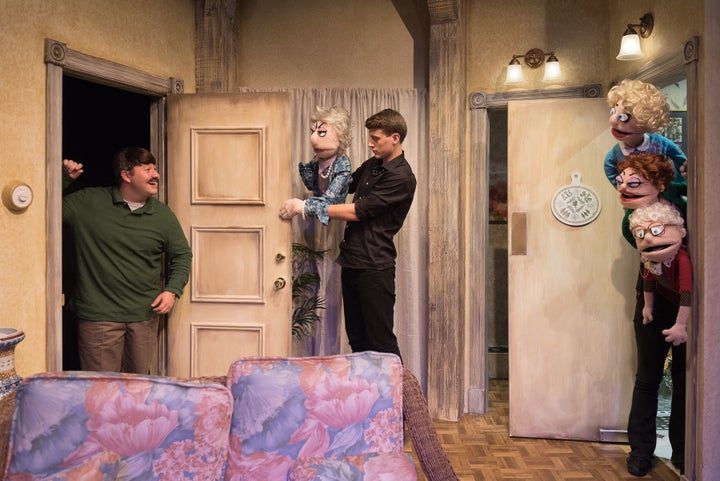 Whether or not "That Golden Girls Show! A Puppet Parody" will recapture what made its source material so special remains to be seen, but its creators are going to great lengths to please the core "Golden Girls" audience of "girls, gays and grannies." Like the original series, the new show promises to be "an evening of cheesecake and sex," according to Emmanuelle Zeesman, who plays Sophia.
With that in mind, what's not to love?
Currently in previews, "That Golden Girls Show! A Puppet Parody" opens at DR2 Theatre in New York on Oct. 3, with performances scheduled through Dec. 11. Head here for more details.
Before You Go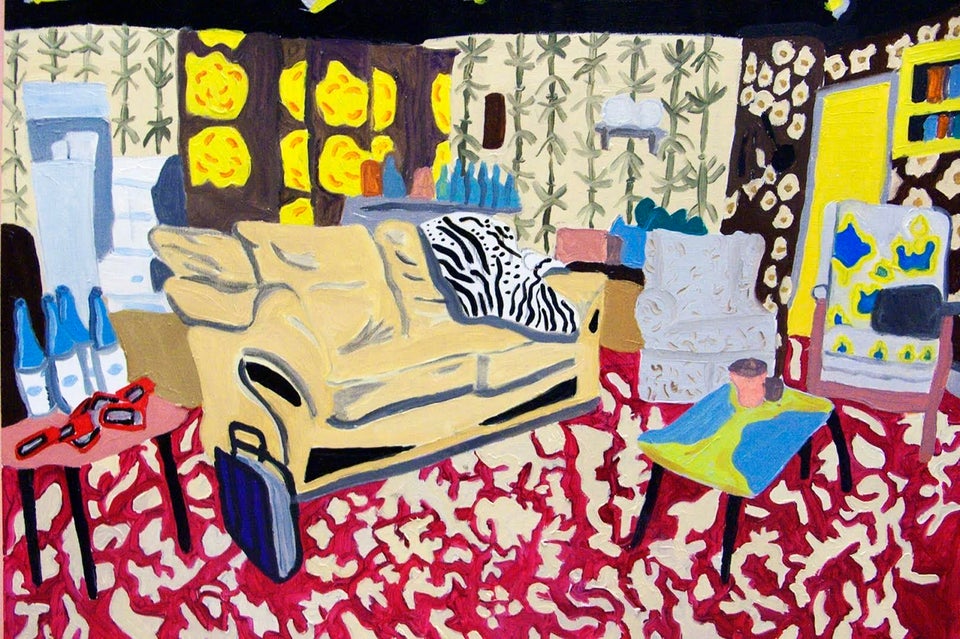 90s Sitcom Living Room Paintings
Popular in the Community