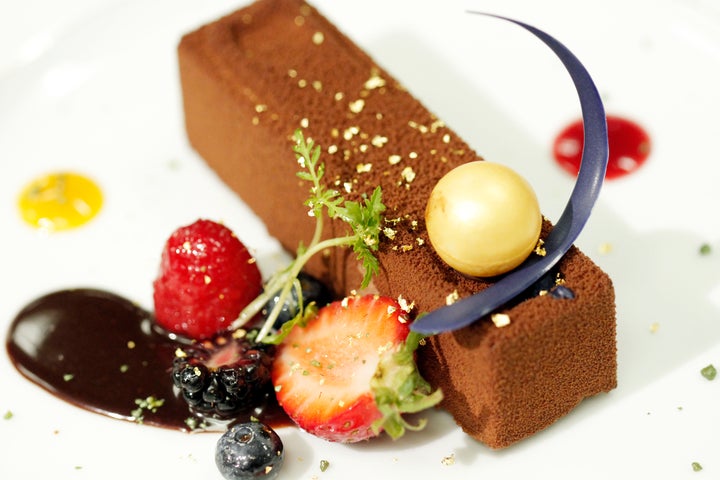 We revealed the decadent menu for this year's Golden Globe awards, and the news that the show's attendees will literally be eating gold has anti-hunger activists none too pleased.
Only the finest ingredients will used for the trio of chocolate delice almond crunch terrine with acacia honey, caramel, and fresh berries, executive pastry chef Thomas Henzi told Reuters -- the chocolate will be flown in from Switzerland, the acacia honey caramel will arrive from France, the Tarragon hazelnuts come from Italy, while Valencia almond paste from Spain.
"It's a rich dessert," said Henzi of his dish that will be sprinkled with 23-carat edible gold flakes and a white chocolate ball sprayed with gold dust.
"In today's market, gold costs $1,600, $1,700 for an ounce, sometimes up to $2,000, so it's expensive," he explained. "We're looking at $1.20 per plate just for the gold flakes. And we're preparing 1500 plates!"
If you do the math, -- $1,800 -- it's no wonder activists are angry. Joel Berg of New York City Coalition Against Hunger told the UK paper The Guardian, "I resent that a wealthy society allows its neighbors to face hunger."
Berg explained that he doesn't resent the wealthy eating well, but against the backdrop of a country where nearly 50 million Americans are experiencing "food insecurity," learning that there are people actually eating gold, leaves a bad taste in his mouth.
"I don't want to bring the rich down, I want to bring everyone else up," he said. "However, this is an irony that the people who need it the least often get free food wherever they go, but we still make it extraordinarily difficult for people to obtain government food benefits."
With comedian Ricky Gervais once again ready to rip everyone to shreds, we wonder if the award's extravagant meal will be on his list of targets to take down.
The entire menu for Sunday night's 69th annual Golden Globe awards: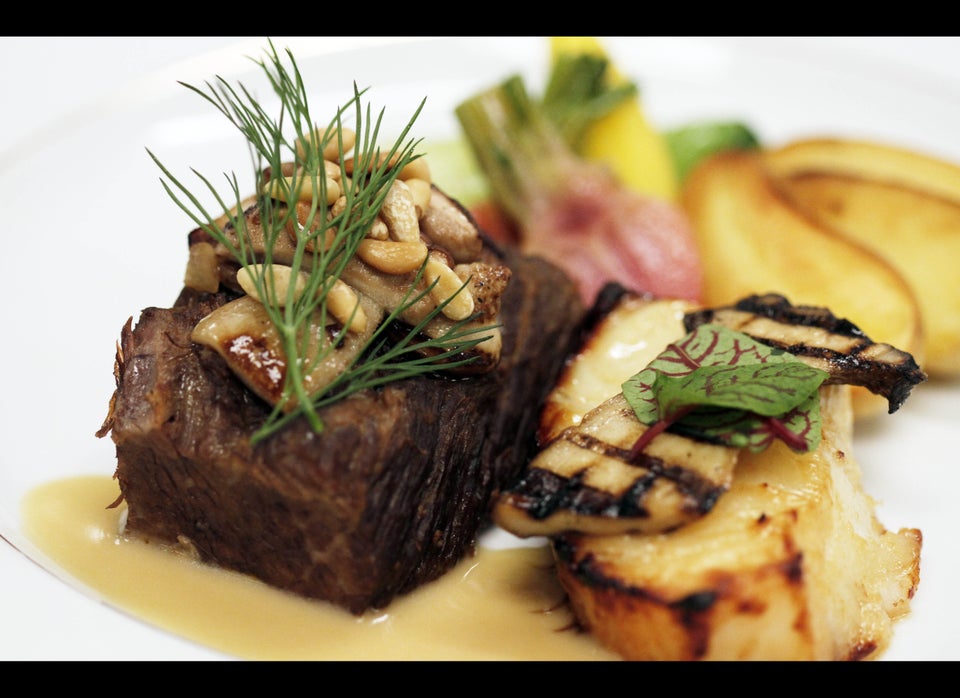 Golden Globe Menu
Popular in the Community