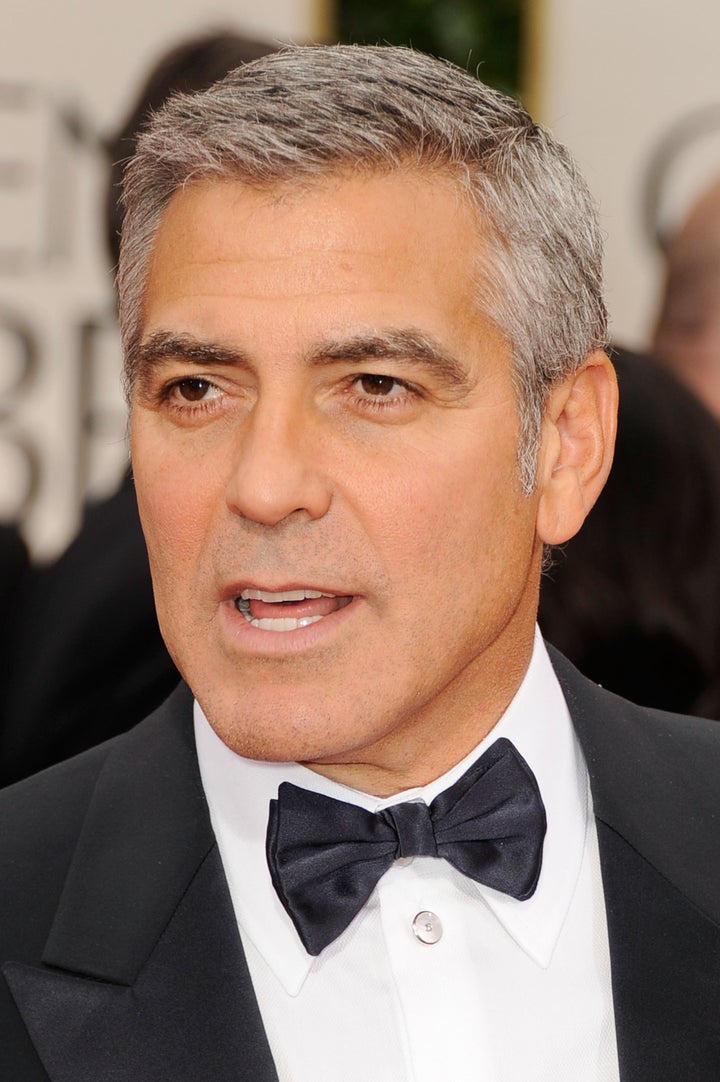 George Clooney may have won the Golden Globe for Best Actor in a Motion Picture Drama, but "The Descendants" star was firing on all comedic cylinders at Sunday night's big award show.
Charming as ever, Clooney was able to smile his way through a big penis joke in his acceptance speech, praising his co-nominee, "Shame" star Michael Fassbender, for his impressive... performance.
"I would like to thank Michael Fassbender for taking over the frontal nude responsibly that I had," he said. "Really Michael, honestly, you can play golf like this with your hands behind your back," he continued, mocking a golf swing with his hands behind back. "Go for it man, do it!"
Backstage, Clooney spoke about another co-nominee, Ryan Gosling, who was actually nominated for featuring in the film Clooney directed this year, "The Ides of March." Gosling was unable to attend the show, which Clooney said he found out about earlier on Sunday.
"He's in Thailand or something, and you know what you do in Thailand," he joked. "He wrote me a nice email this morning and I found out that he wasn't able to be here. It happens, you gotta work. He's gotta make a living, he's a struggling actor."
He then got serious, hitting at GOP presidential candidates who are against gay marriage and other rights. When asked about Mitt Romney's stance on the issue, he said, "Well I'm not much concerned until there is an actual nominee, but I think it's the wrong side of history. I think everyone understand it's the last leg of the civil rights issue. It's certainly not the wedge issue it was in 2004."
PHOTO GALLERY
Golden Globe 2012 Winners
Calling all HuffPost superfans!
Sign up for membership to become a founding member and help shape HuffPost's next chapter