Tensions were high at this year's Golden Globes as Ricky Gervais took on hosting duties once again, but the British comedian quickly learned not to mess with one nominee: Madonna.
Gervais introduced the nominated singer-turned-director on stage to present an award and referenced a few of her '80s hits.
"OK, our next presenter is the Queen of Pop. Not you, Elton [John], sit down," Gervais said. "She's all woman. I'll give you some clues. She's always vogue. She's a material girl. And she's just like a virgin."
Madonna dished the jokes right back to Gervais, much to the delight of the star-studded crowd.
"If I'm still just like a virgin, Ricky, then why don't you come over here and do something about it?" she taunted. "I haven't kissed a girl in a few years -- on TV."
Perhaps the songstress, who won a Golden Globe for Best Original Song for her film, "W.E.," was just in a fiesty mood. While accepting her award, she referred to The Weinstein Company head honcho Harvey Weinstein as "The Punisher."
Leave it to Madonna to cause some drama on the stage.
Check out photos of the Golden Globe winners and their awards below: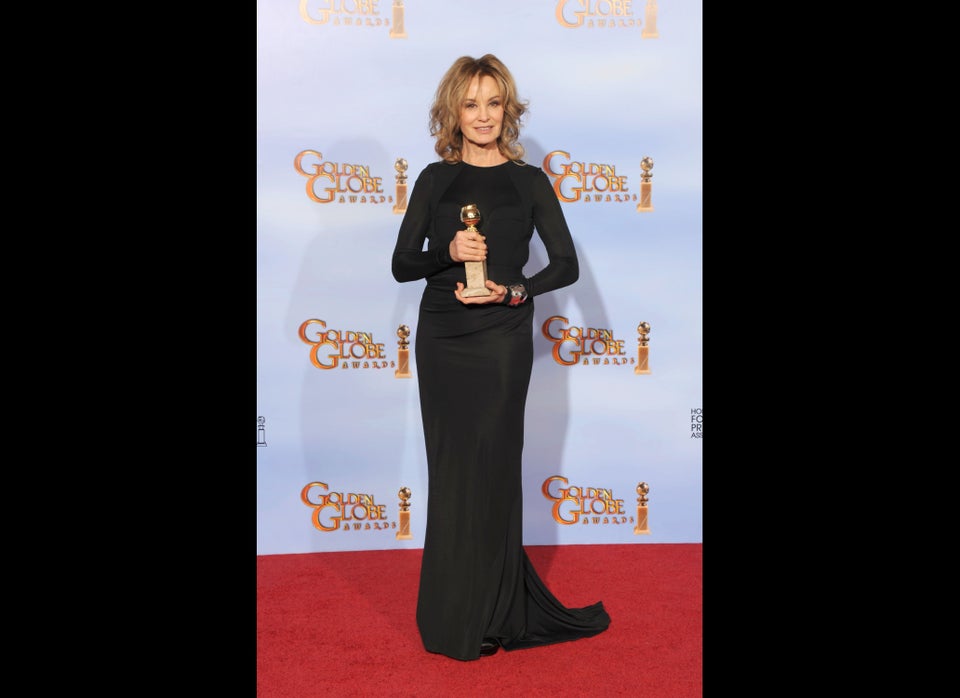 Golden Globe 2012 Winners
Related
Popular in the Community