 Award season is one of the most exciting times of the year as I get to check in with my favorite celebrity clients and ensure their brows are red-carpet ready! Last week, for the Golden Globes, I was lucky enough to work with a few clients who were presenters and nominees including Jennifer Lopez, Julianne Hough, Heidi Klum, Eva Longoria, Hayden Panettiere and Megan Fox.
As you can imagine, my schedule leading up to the award shows can be quite hectic -- balancing my client appointments with the day-to-day details of running Anastasia Beverly Hills. It's nice to have the clients come into the salon so I don't have to drive and lose a few hours in Los Angeles traffic, but it's a different ball game when it comes to award season. It's not uncommon for paparazzi to be stationed outside the salon, and, of course, the celebrities value their privacy as they gear up for the big day. During this time it makes total sense for me to go to each of their homes or hotel rooms where their fittings are happening, so that we, the "glam squad," can converse amongst each other about the final overall look. If this is the case, you can find me in my Porsche cruising around the Hollywood hills and Los Angeles area from appointment to appointment listening to Andrea Bocelli.
Occasionally, a client will request that I see them privately to talk about their overall look and what type of brow they are looking for prior to meeting with the full glam squad, but usually it all happens the weekend of the award show. I typically find myself in a room with a fashion stylist, hair stylist, makeup artist and sometimes a publicist, who are great at calming any nerves their client may have leading up to the award show. Each celebrity has their own glam squad, so I frequently cross paths with many of the beauty industry's top experts, including a dear friend of mine, Ken Paves, who met me at Eva Longoria's house last weekend to create her red-carpet look.
It's always so wonderful seeing my clients, because many of our relationships have developed into long-lasting friendships. I especially cherish the relationships I have with clients like Jennifer Lopez and Oprah Winfrey, who I met many years ago during my first few years in California. They helped me learn the ways of Hollywood, and ultimately helped in creating a name for myself while I kick-started my business in Brentwood.
I've been asked whether or not I actually watch the award shows, and the answer is, of course, YES! The Golden Globes is one of my favorite award shows, and I look forward to seeing how each actor and actress has perfected their high-fashion, glamorous look on the red carpet -- and, of course, whose brows I can get my hands on next. I'm dying to work with the beautiful and talented Rooney Mara. Her brows are everything -- well-groomed, bold and signal total sophistication.
I always make it a point to congratulate my clients post-award show. My night might start at an InStyle party as it's a lot of fun to see friends and they have a Godiva Room. What more could I say? After that I'll bounce around to a few other parties at the Beverly Wilshire and may end up at a house party, but it never gets too rowdy for me since it is an early morning back at the office the next day.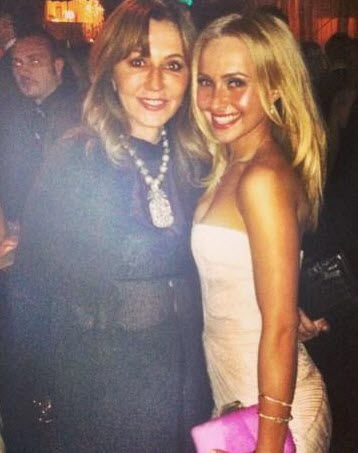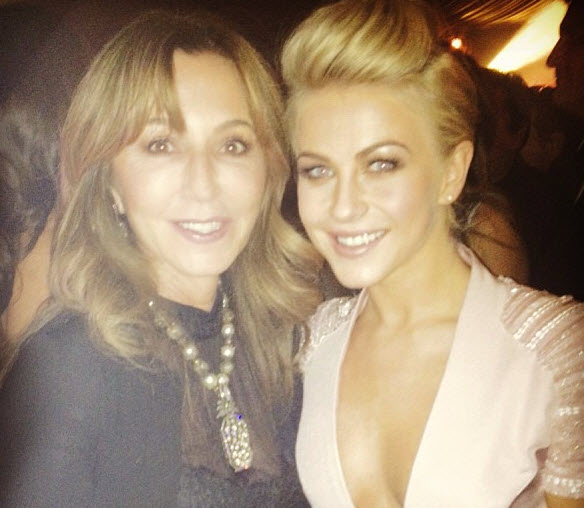 Images courtesy of Anastasia Soare's Instagram