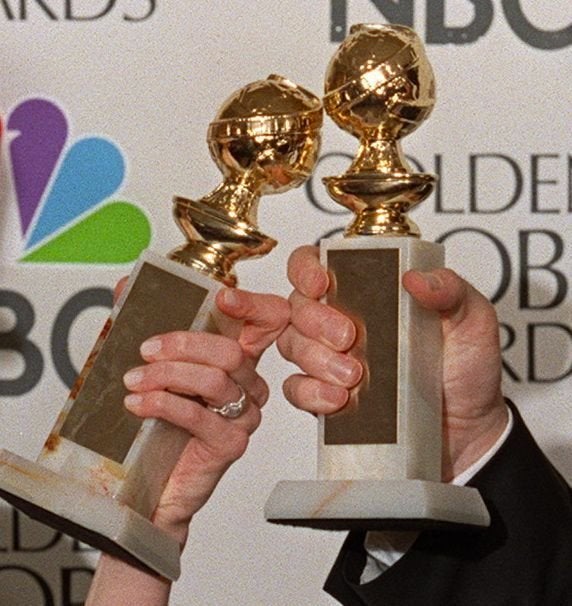 Before celebrities grab up their Golden Globes trophies Sunday, they'll have the chance to learn about anti-bullying, homeless and arts charities.
While organizers lay out the hottest, new products at the Golden Globes Gift Lounge and the Awards Gifting Suite, they'll also tout their charities of choice, NeonTommy.com reports. Stars will learn about Gobble, Gobble Give, an organization that feeds about 6,000 homeless people during Thanksgiving and Stop Bullying Now, an anti-bullying initiative.
"It's a chance for people to give back I think, there are a lot of people here that are enjoying wealth and happiness, and it's always good to remember that there are people out there that could use a little love," Barry Walker, founder of Gobble, Gobble Give told NeonTommy.com.
The Hollywood Foreign Press Assn. will also donate a portion of the funds earned from licensing the event to give struggling children a chance to learn filmmaking, according to GoldenGlobes.org. This year, the HFPA gave grants to Ghetto Film School, Inner-City Arts, the Los Angeles County High School for the Arts Foundation and FilmAid Intl.
"Whether children are living in the inner city of Los Angeles or in Darfur, I believe that giving them a chance to tell their stories through making their own films makes them focus on something positive," HFPA member Paz Mata told GoldenGlobes.org. "Once you put a camera in the hands of these kids, you give them the possibility to do something good for themselves and their community."

Related
Popular in the Community