The 71st annual Golden Globe nominations are here, and the finalists for the awards' actress categories came with a only few significant surprises. Because the Globes honor both film and television in separate comedy/musical and drama categories, the awards offer four Best Actress categories.
Best Actress in a Motion Picture - Drama
Cate Blanchett, "Blue Jasmine"
Sandra Bullock, "Gravity"
Judi Dench, "Philomena"
Emma Thompson, "Saving Mr. Banks"
Kate Winslet, "Labor Day"
Best Actress in a Motion Picture - Musical or Comedy
Amy Adams, "American Hustle"
Julie Delpy, "Before Midnight"
Greta Gerwig, "Frances Ha"
Julia Louis-Dreyfus, "Enough Said"
Meryl Streep, "August: Osage County"
Best Actress in a Television Series - Drama
Julianna Margulies, "The Good Wife"
Tatiana Maslany, "Orphan Black"
Taylor Schilling, "Orange is the New Black"
Kerry Washington, "Scandal"
Robin Wright, "House of Cards"
Best Actress in a Television Series - Musical or Comedy
Zooey Deschanel, "New Girl"
Lena Dunham, "Girls"
Edie Falco, "Nurse Jackie"
Julia Louis-Dreyfus, "Veep"
Amy Poehler, "Parks and Recreation"
No major shocks came with the film nominations, even though Kate Winslet had fallen off the radar of most awards pundits. Winslet's competition was thinner with the Globes' genre-based categories. The only strong contender she topped was "Blue is the Warmest Color" star Adèle Exarchopoulos.
The TV categories found more surprises, particularly in the omission of "Homeland" lead Claire Danes, who won last year and made the Screen Actors Guild shortlist on Wednesday. Among the comedy snubs were Laura Dern ("Enlightened") and Melissa McCarthy ("Mike & Molly"). Connie Britton ("Nashville"), Vera Farmiga ("Bates Motel"), Lizzie Caplan ("Masters of Sex") and Keri Russell ("The Americans") were shut out of the drama category. ("30 Rock" was not eligible, so Tina Fey doesn't count as a shutout.)
Julia Louis-Dreyfus made out with nominations for both TV and film, for her roles as the bumbling Selina Meyer on "Veep" and as a divorcee in "Enough Said," her first live-action feature in 16 years.
Zoe Saldana, Olivia Wilde and Aziz Ansari announced the nominations on Thursday morning. The awards, presented by the Hollywood Foreign Press Association, will take place Jan. 12, 2014, with Tina Fey and Amy Poehler hosting, just as they did last year.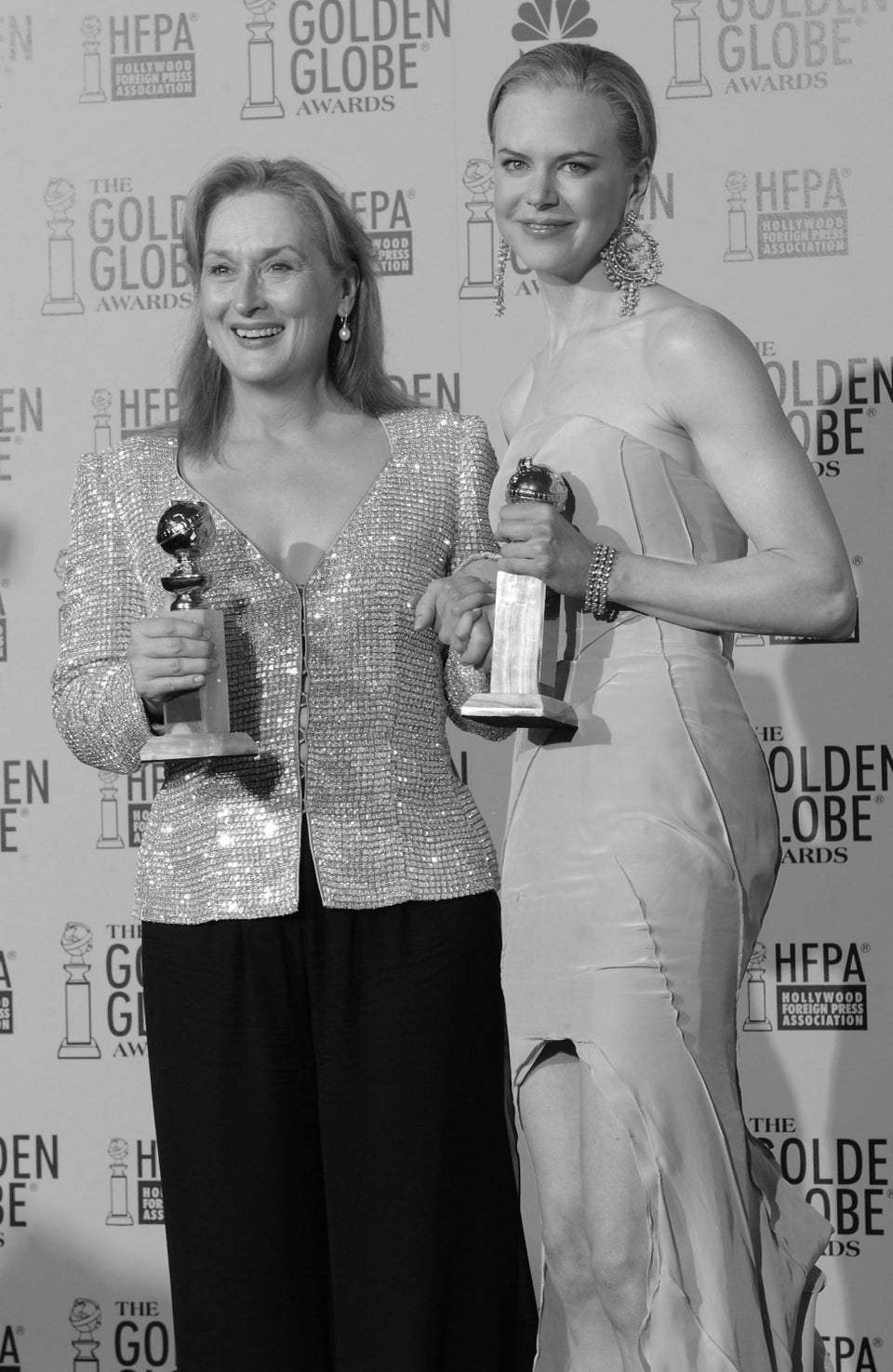 Glamorous Golden Globe Awards Photos
Popular in the Community