"12 Years A Slave," "Captain Phillips," "Gravity," "Philomena" and "Rush" will battle it out for Best Motion Picture - Drama honors at the 71st annual Golden Globes awards, while "American Hustle," "Her," "Inside Llewyn Davis," "Nebraksa" and "The Wolf of Wall Street" will tangle for Best Motion Picture - Musical or Comedy.
The Hollywood Foreign Press Association announced the nominees for its annual awards gathering on Thursday, one day after the Screen Actors Guild made its favorites known. Both organizations lavished praise upon "12 Years A Slave," the presumed Oscar favorite that debuted to rave reviews on the festival circuit earlier this year. Directed by Steve McQueen, the fact-based slavery drama earned Golden Globe nominations for Best Actor - Drama (Chiwetel Ejiofor), Best Supporting Actor (Michael Fassbender) and Best Supporting Actress (Lupita Nyong'o). McQueen was also nominated in the Best Director category.
For "Gravity," the film also earned nominations for lead Sandra Bullock and director Alfonso Cuaron.
Last year, "Argo" won Best Motion Picture - Drama, while "Les Miserables" captured the Best Motion Picture - Musical or Comedy crown. Both films wound up scoring subsequent Best Picture nominations at the Academy Awards.
The 71st annual Golden Globes ceremony is set for Jan. 12, 2014. Tina Fey and Amy Poehler will emcee the event, just as they did last year.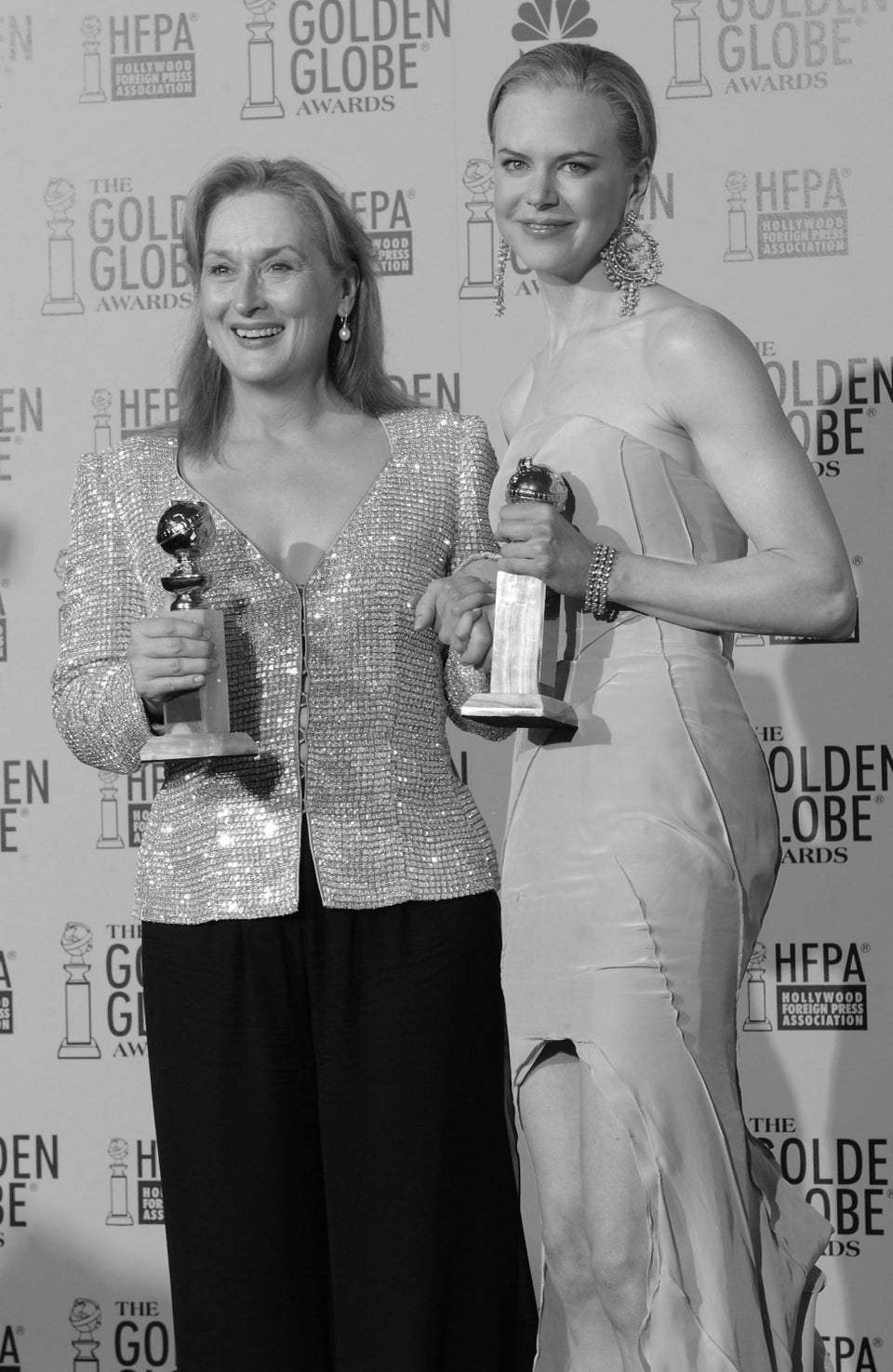 Glamorous Golden Globe Awards Photos
Popular in the Community