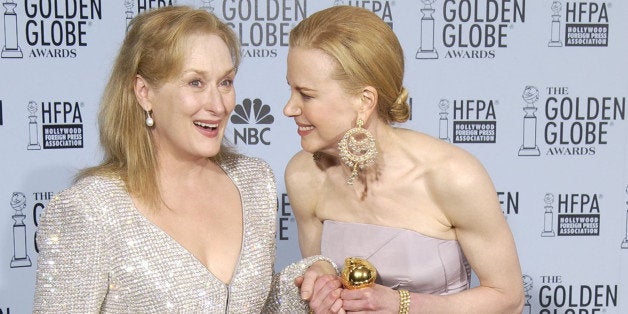 As we gear up for Sunday's Golden Globes ceremony, which is guaranteed to provide more of the awards' usual zaniness, let's take a look back at some Globes trivia.
The Globes used to hand out two New Star of the Year accolades, one male and one female. They were discontinued in 1983. Winners included Robert Redford, Dustin Hoffman, Arnold Schwarzenegger, Mia Farrow, Diana Ross and Bette Midler.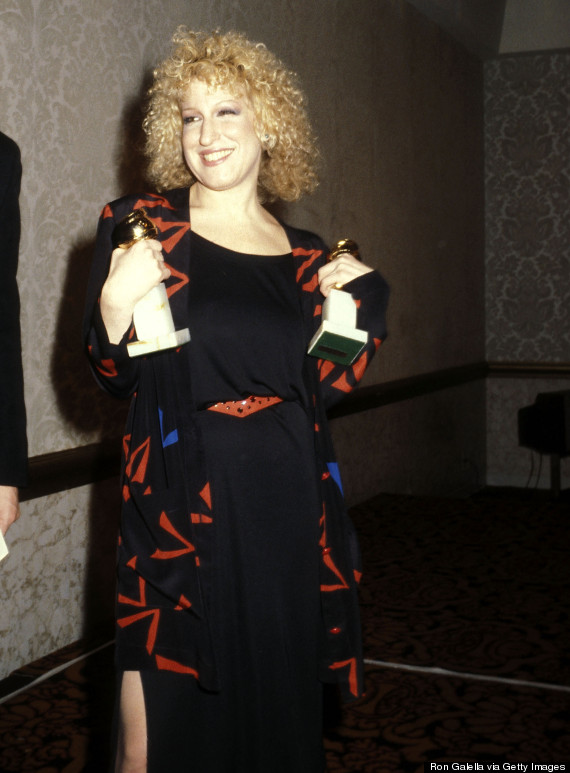 Unsurprisingly, Meryl Streep holds the record for the most nominations. She has 28 nods and eight wins, for "Kramer vs. Kramer," "The French Lieutenant's Woman," "Sophie's Choice," "Adaptation.," "Angels in America," "The Devil Wears Prada," "Julie & Julia" and "The Iron Lady."


(Streep and Nicole Kidman celebrate their 2003 wins for "Adaptation." and "The Hours," respectively. Streep co-starred in "The Hours" and was nominated opposite Kidman for Best Actress - Drama.)

For many years, the Globes had no host and awards were handed out by journalists in attendance. That changed in 1958 when the Rat Pack stormed the stage and took over unofficial hosting duties. Ricky Gervais was the show's first hosts since John Larroquette and Janine Turner emceed in 1995.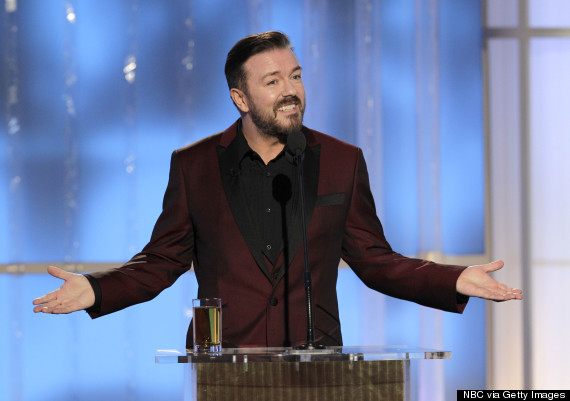 Four actors have gone home with two awards in the same year: Sigourney Weaver (1989, for "Gorillas in the Mist: The Story of Dian Fossey" and "Working Girl"), Joan Plowright (1993, for "Enchanted April" and "Stalin"), Helen Mirren (2007, for "The Queen" and "Elizabeth I") and Kate Winslet (2010, for "Revolutionary Road" and "The Reader"). Julia-Louis Dreyfus, Chiwetel Ejiofor and Idris Elba are among the stars who have a chance to join that list this year.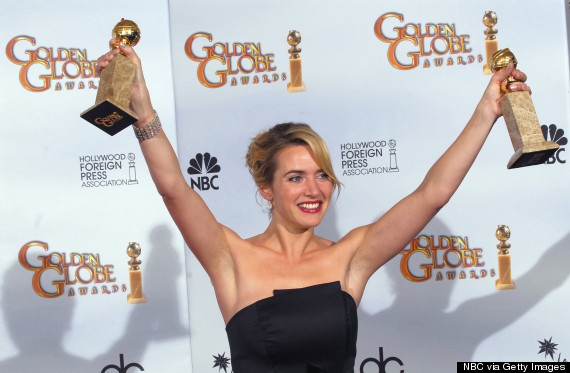 The Globes' first trophy originated in 1945, one year after the inaugural awards. Members of the Hollywood Foreign Press Association held a contest to design a statuette that would reflect their aim to honor the best in film. The group's president, Marina Cisternas, crafted a golden globe with a filmstip wrapped around it and mounted on a pedestal.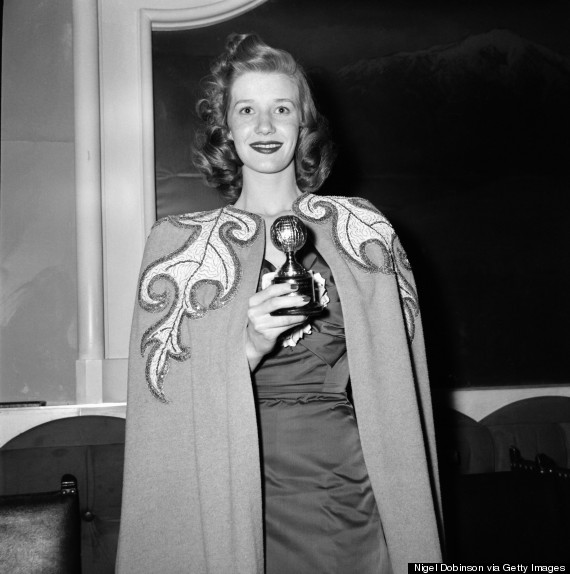 (Lois Maxwell is seen with her 1948 trophy for New Actress of the Year, which she won for "That Hagen Girl.")
Miss Golden Globe was instated in 1963. This year, Sosie Bacon (below) will take over the duties. Previous Miss Golden Globes who've gone on to see fame include Melanie Griffith, Laura Dern, Joely Fisher, Tara Reid and Freddie Prinze Jr., who is one of only a few Mr. Golden Globes.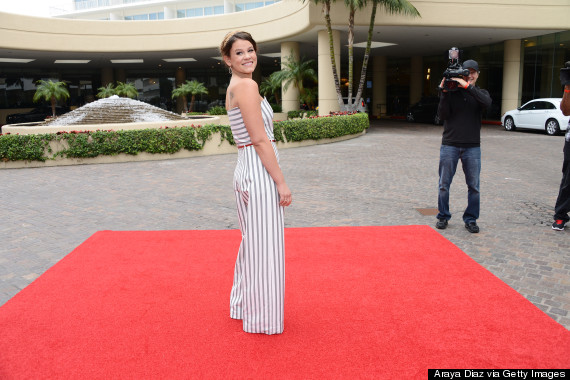 The television prizes were added in 1956. Since then, only one other category -- Best Animated Feature, which was introduced in 2007 -- has joined the roster of awards. "Cars," "Ratatouille," "WALL-E," "Up," "Toy Story 3," "The Adventures of Tintin" and "Brave" have since won.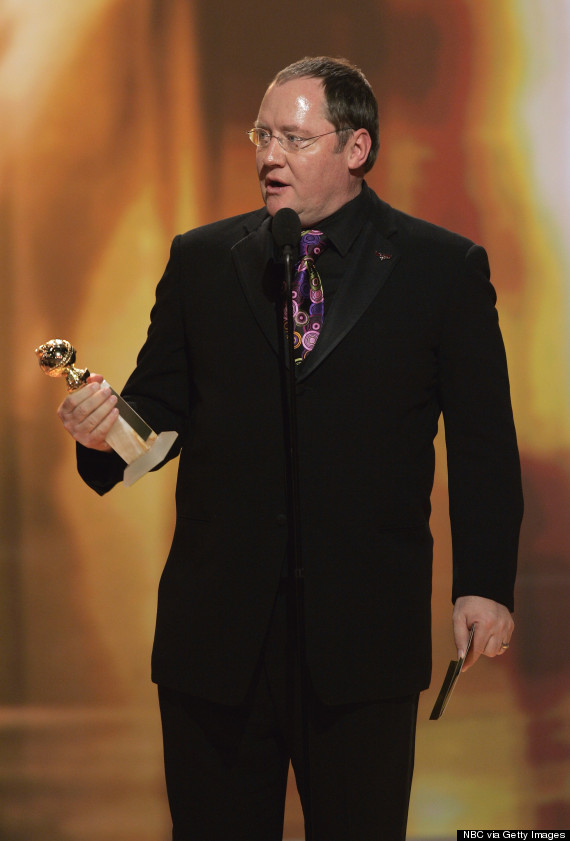 ("Cars" director John Lasseter accepts in 2007.)
Robert Redford is this year's nominee whose first win was the longest ago. (He took home 1966's Most Promising Newcomer honor, for "Inside Daisy Clover.")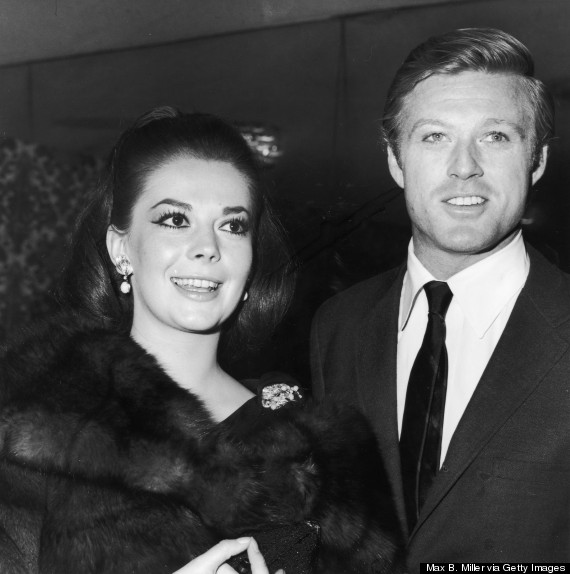 Lupita Nyong'o's ("12 Years a Slave") and Barkhad Abdi's ("Captain Phillips") nominations are in honor of their first film roles ever.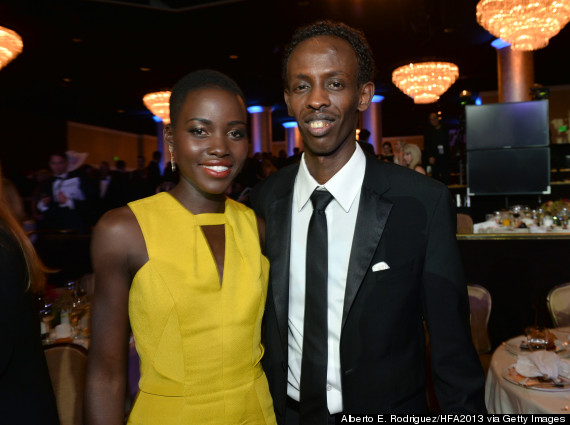 The Cecil B. DeMille Award has been handed out 60 times. Only a dozen women have been the recipients. Judy Garland remains both the first female and youngest winner in the award's history. The oldest was 90-year-old studio mogul Samuel Goldwyn. Only two African-Americans have won: Sidney Poitier and Morgan Freeman. This year's honoree, the notoriously awards-adverse Woody Allen, has said he will not attend the ceremony. Diane Keaton will accept in his stead.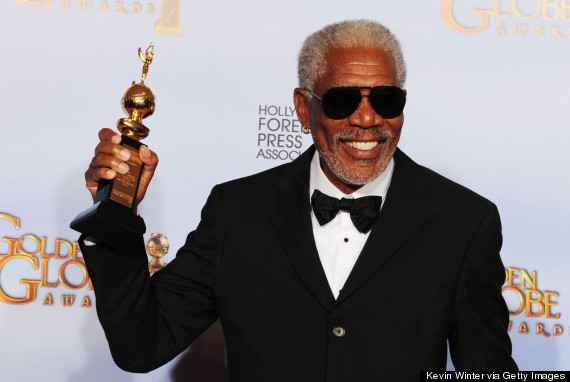 Allen is taking a note out of Marlon Brando's playbook. Brando refused the Golden Globe he won in 1973 for "The Godfather," using it as opportunity to protest U.S. "imperialism and racism." Kerry Washington is the first black female to crack a leading-actress TV category (comedy or drama) since Regina Young was up for "I'll Fly Away" in 1992.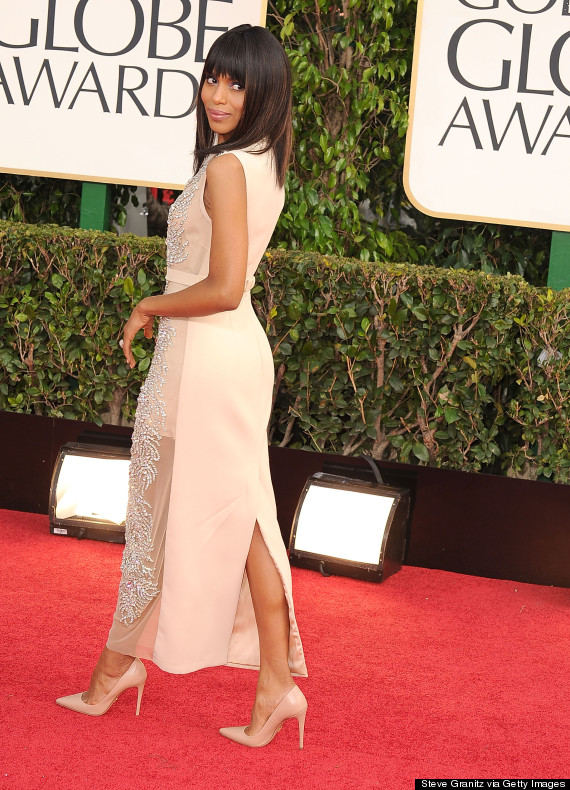 Six of 2014's TV actor nominees received film nods in previous years.: Kevin Spacey, Robin Wright, Don Cheadle, Michael J. Fox, Jon Voight, Janet McTeer. Julia-Louis Dreyfus joins that list thanks to her dual nominations this year, for HBO's "Veep" and the movie "Enough Said."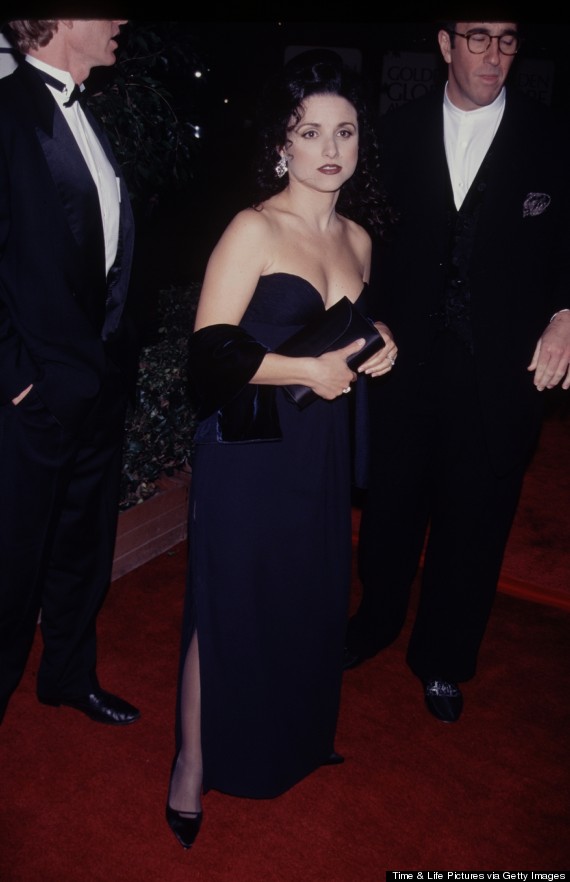 Critics were so shocked when "The Tourist" and "Burlesque" racked up multiple high-profile nominations in 2011 that reports accused Sony, the movies' distributor, of bribing HFPA voters with an all-expenses-paid trip to Las Vegas and a meet-and-greet with Cher.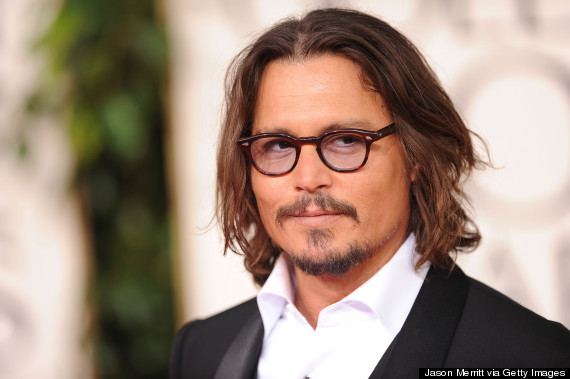 The Globes' reputation for filling nomination slots with critically panned movies didn't begin with "The Tourist" and "Burlesque." The most infamous example came in 1982 when Pia Zadora, star of the lambasted movie "Butterfly," took home New Star of the Year the same year she garnered Worst Actress and Worst New Star at the Golden Raspberry Awards. Reports then surfaced that Zadora's husband, Israeli multimillionaire Meshulam Riklis, had flown HFPA members to Vegas -- sound familiar? -- to watch Zadora perform.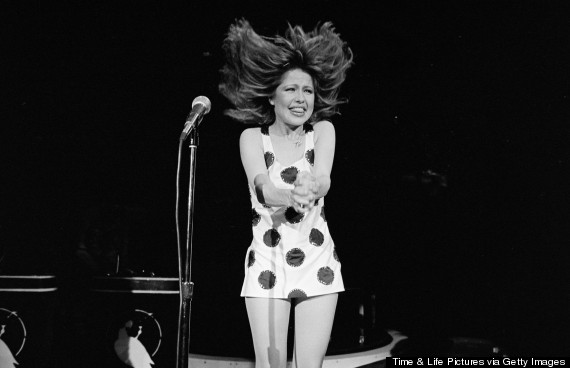 Other surprising nods in recent years include Kevin Spacey for "Casino Jack," Sarah Jessica Parker for "The Family Stone," "Patch Adams" for Best Motion Picture - Musical or Comedy and Jim Carrey for "Liar Liar."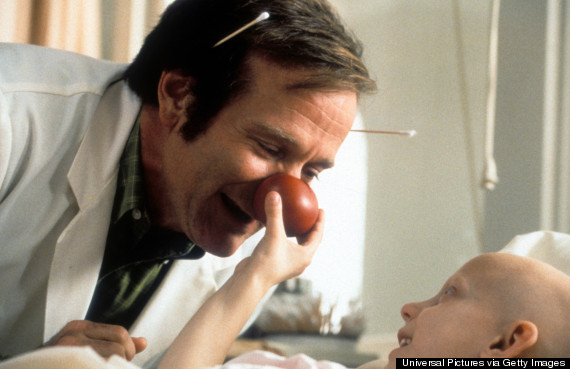 If either "American Hustle" or "12 Years a Slave" -- this year's most-nominated movies -- sweeps up all of its categories, it would be the first movie to do so since 1975's "One Flew Over the Cuckoo's Nest." Christine Lahti had to be summoned out of the bathroom when she won in 1998 for Best Actress in a Television Series - Drama.
"Nashville" (1975) is the most-nominated movie in Globes history, with nine nods. (It only took home one trophy, for Best Original Song.) "Cabaret," "Bugsy" and "Titanic" each received eight nominations.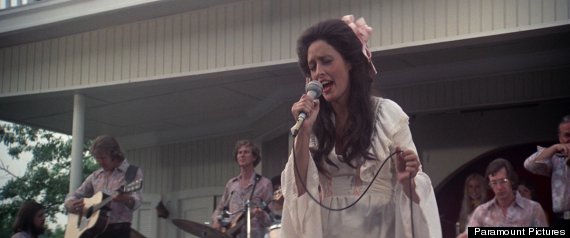 Calling all HuffPost superfans!
Sign up for membership to become a founding member and help shape HuffPost's next chapter
BEFORE YOU GO
PHOTO GALLERY
Glamorous Golden Globe Awards Photos