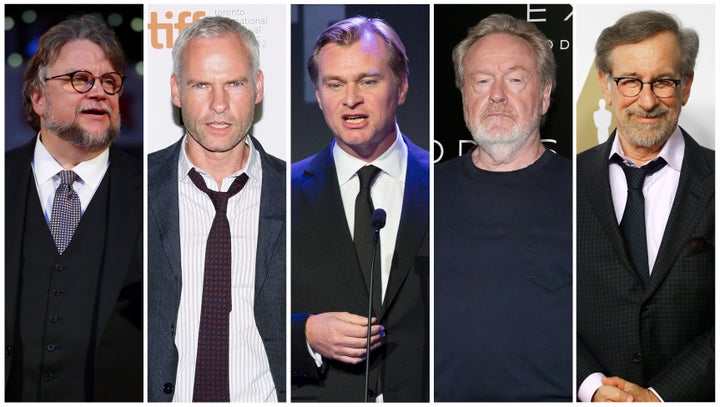 It is time we accept and acknowledge this truth: For all its charm, glitz and glam, the Golden Globes are basic as hell.
Of course "The Greatest Showman" got a nomination for Best Motion Picture, Musical or Comedy. Of course "The Big Sick," starring Kumail Nanjiani, was entirely shut out. And yes, of course Christopher Plummer received a nod for his last-minute performance in "All the Money in the World" after replacing Kevin Spacey amid mounting sexual misconduct allegations against the actor.
Because even though the Globes are regarded as the irreverent, tipsy and delightfully unpredictable sibling of the Academy Awards, that sibling also constantly makes arbitrary, bizarre and ill-advised choices.
That's part of the fun of the Globes: marveling at the lovely absurdities of the Hollywood Foreign Press Association, which has nominated movies like "The Tourist" and "Bobby" for Best Motion Picture, has seen fit to nominate Hugh Jackman for possibly his worst performance in "Kate in Leopold," and this year planted "Get Out" in the Best Picture category as a comedy.
If these kinds of nominations inspire any rage, it's the gleeful kind.
But this year's Best Director category is one that takes the basic qualities of the Golden Globes to a whole new level, perhaps to a level that teeters on downright insulting. This year, Ridley Scott ("All the Money in the World"), Steven Spielberg ("The Post"), Christopher Nolan ("Dunkirk"), Guillermo del Toro ("The Shape of Water") and Martin McDonagh ("Three Billboards Outside Ebbing, Missouri") are the five filmmakers up for Best Director, Motion Picture.
These five men are fine filmmakers (Nolan and del Toro are especially deserving of their nods). But there were several stellar films helmed by women this year, and the absence of at least one of their names on this list is glaring.
Dee Rees ("Mudbound"), Greta Gerwig ("Lady Bird") and Patty Jenkins ("Wonder Woman") are the three snubs cited most since the 2018 nominations were announced on Monday.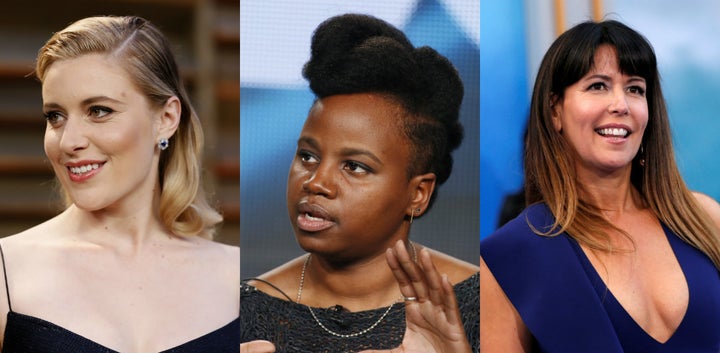 "Mudbound" received only two nominations (one Supporting Actress nomination for Mary J. Blige and one for Best Original Song For "Mighty River"). "Lady Bird" fared much better, with a Best Picture, Comedy or Musical nomination, a screenplay nomination for Gerwig and acting nominations for the movie's heart and soul, Saoirse Ronan and Laurie Metcalf. Jenkins and "Wonder Woman" were completely shut out.
Award shows are only relevant insofar as they provide an interesting portrait of the zeitgeist. We can debate all day about which movie is better than which or who deserved what trophy, but as a collective, these nominations and accolades are supposed to say something about the culture as a whole, and that's perhaps the only thing that makes them worth talking about at all.
But the Golden Globe nods for Best Director, oddly, don't really reflect anything about the culture, about the present atmosphere, or about the future of great filmmakers. While all talented, the nominated directors as a collective are jarringly emblematic of the status quo in a time when Hollywood and the culture at large are under scrutiny for failing to challenge it― especially when it comes to men in power.
The figure of the director, after all, is one of the ultimate symbols of power in Hollywood. Here are people who create a world that exists not only on the page but in their own minds, whose leadership, vision and authority are vital to a film.
Perhaps aside from movie stars, we consider directors some of the most intriguing figures in the industry because of this power they wield. We've been conditioned to view stories about Alfred Hitchcock terrorizing his actresses or James Cameron terrorizing his crews as signs of genius, of mastery. We almost always admire these qualities only when they're presented in the context of a difficult man at the helm.
But right now, we're in a cultural moment in which we're questioning the sovereignty of difficult, powerful men. In the seemingly never-ending fallout from the accusations against producer Harvey Weinstein and amid conversations about power dynamics and who in Hollywood is given access to power, the 2018 Best Director nominations present a stark, backward-looking contrast to the current dialogue.
To clarify: This isn't about gender so much as it is about power. This isn't to imply that any of the directors nominated have necessarily abused their power (especially in the ways numerous people say Weinstein has). This isn't to say that because Hollywood is having a reckoning when it comes to misogyny and sexual assault, women should be recognized over men, regardless of merit.
This isn't even a question of calling out a simple lack of diversity, though it must be noted that women have only been nominated for Best Director seven times in the 75 years of the Globes, and only one of those women ― Ava DuVernay ― was a woman of color. Barbra Streisand is the only woman to have actually won the award.
The problem here isn't that five male directors were nominated. The problem is that these five men and their films were, quite frankly, not the best or most interesting or even most timely films of the year, at least not in the ways that "Lady Bird" (the best-reviewed film in the history of Rotten Tomatoes) and the critically acclaimed "Mudbound" were.
It's difficult to pinpoint what makes a movie like "All the Money in the World," other than the scandal connected to it, relevant enough to be part of this year's film conversation. And while "The Post" is certainly timely, its script and performances were far more compelling than Spielberg's directing.
These are all just things to consider. We're challenging so many aspects of the industry when it comes to men and power, and then we go and nominate Ridley Scott for a merely adequate film when he's directed far better. There's a disconnect.
The Best Director category highlights something that must be and should be considered: There's much left to do to change a culture that breeds men like Weinstein. But one small thing that can be done is to subvert this idea of the all-powerful, infallible male filmmaker by recognizing women's vision, instincts and points of view, particularly in a year when some of the best-directed films were made by them.