Sunday night's Golden Globes ceremony wasn't as exciting as last year's Hollywood Foreign Press Association-sanctioned party, but the event was still a good time. After all, 2014's Golden Globes gave us Emma Thompson's martini, Julia-Louis Dreyfus' hotdog and Amy Poehler's Bono back rub, not to mention a clearer picture of what might happen on Oscar night. What's that? The Golden Globes don't matter? We can't hear you, so let's look at some Golden Globes losers and winners, and figure out how they'll fare in this post-Globes, pre-Oscars world.
Best Picture Is Down To Two Movies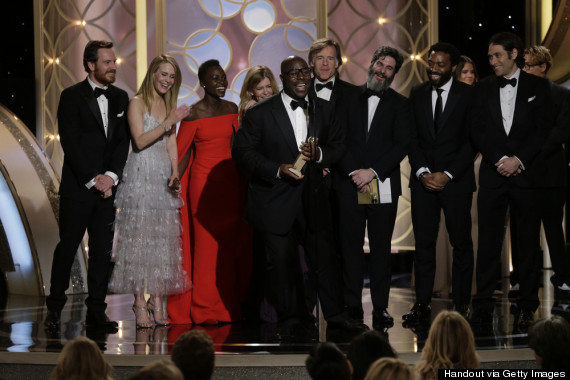 "12 Years A Slave" only won one of a possible seven Golden Globe awards on Sunday night, but it was the biggest one: Best Picture - Drama. "American Hustle," meanwhile, fared a bit better, taking home three major trophies, including Best Picture - Musical Or Comedy, out of seven nominations. Caveat emptor that the Golden Globes don't mean anything when it comes to the Academy Awards -- fortunately, members of the HFPA don't vote for Oscars -- but it's increasingly likely that one of those two movies will win Best Picture at the 86th annual Academy Awards. Give the edge at the moment to "12 Years A Slave," 2013's most powerful film, despite a late charge of momentum from "American Hustle."
Best Director, Though, Could Be Over "Gravity" has run a solid third behind "12 Years A Slave" and "American Hustle" in the Best Picture race, but the film might stand atop the heap for Best Director. Alfonso Cuaron won that award from the Golden Globes, and his work on the blockbuster space epic -- which he spent years trying to make -- feels like the kind that gets rewarded by the Academy Awards. (Think Ang Lee's win for "Life of Pi" at last year's ceremony.) Likely nominees Steve McQueen and David O. Russell remain threats to win the Best Director Oscar, but keep Cuaron penciled in at the top of your ballot for the time being.
Jennifer Lawrence Is Still Queen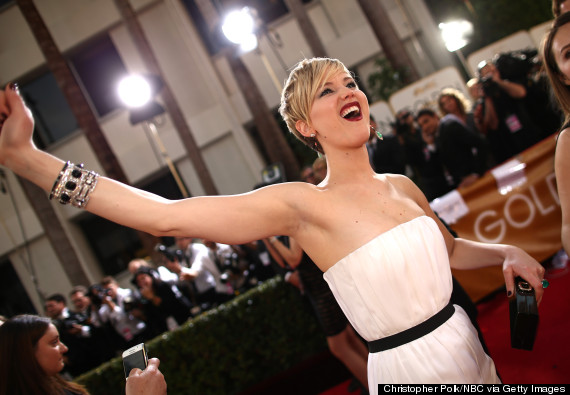 Assuming Jennifer Lawrence and Lupita Nyong'o receive Oscar nominations on Thursday morning, Best Supporting Actress will come down to a battle between the young stars. Lawrence prevailed at the Golden Globe Awards on Sunday, and gave a speech that will do nothing to dissuade Oscar voters from giving her a second trophy in as many years. (She won Best Actress at the 2013 ceremony for "Silver Linings Playbook.") If Nyong'o, however, can top the "American Hustle" star at the Screen Actors Guild Awards ceremony on Jan. 18, she'll be in the driver's seat. As they say in the business of radio serials, stay tuned.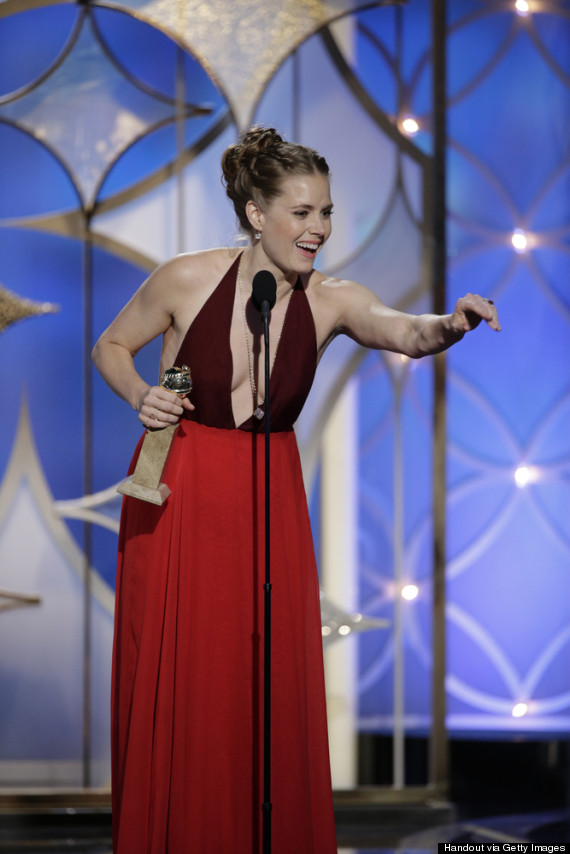 The writing has been on the wall for a few weeks, but with the very good "August: Osage County" finding it difficult to to grab a foothold thus far in awards season, there's a good chance that Meryl Streep gets snubbed in the Best Actress category. If that happens, and Streep fails to secure an 18th Oscar nomination, Amy Adams will likely benefit. The "American Hustle" star beat Streep for Best Actress - Musical Or Comedy at the Golden Globes on Sunday, and we expect her to get over on her former "Julie & Julia" co-star on Thursday as well.
Wooderson Might Win An Oscar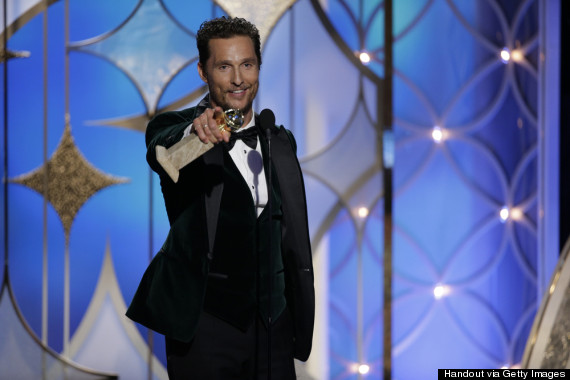 Best Actor is such a crowded race that Matthew McConaughey, who won a Golden Globe in the Best Actor - Drama category, might not even get nominated. (To wit: he missed the mark at the BAFTA Awards.) Assuming that he does, though -- and McConaughey should, since he scored a nod from the Screen Actors Guild for Best Actor -- will anyone stop the "Dallas Buyers Club" star from winning the award? Presumed favorites Bruce Dern and Chiwetel Ejiofor have, respectively, the narrative and the performance needed to win an Oscar, but McConaughey has both: he's a former golden boy made good (narrative) who did some of 2013's best work (performance). If McConaughey keeps l-i-v-i-n in the Best Actor race, his Oscar win could be all right, all right, all right? McConaughey gets older but Best Actor stays the same age? We'll work on finding a better "Dazed and Confused" cliche before the Academy Awards on March 2.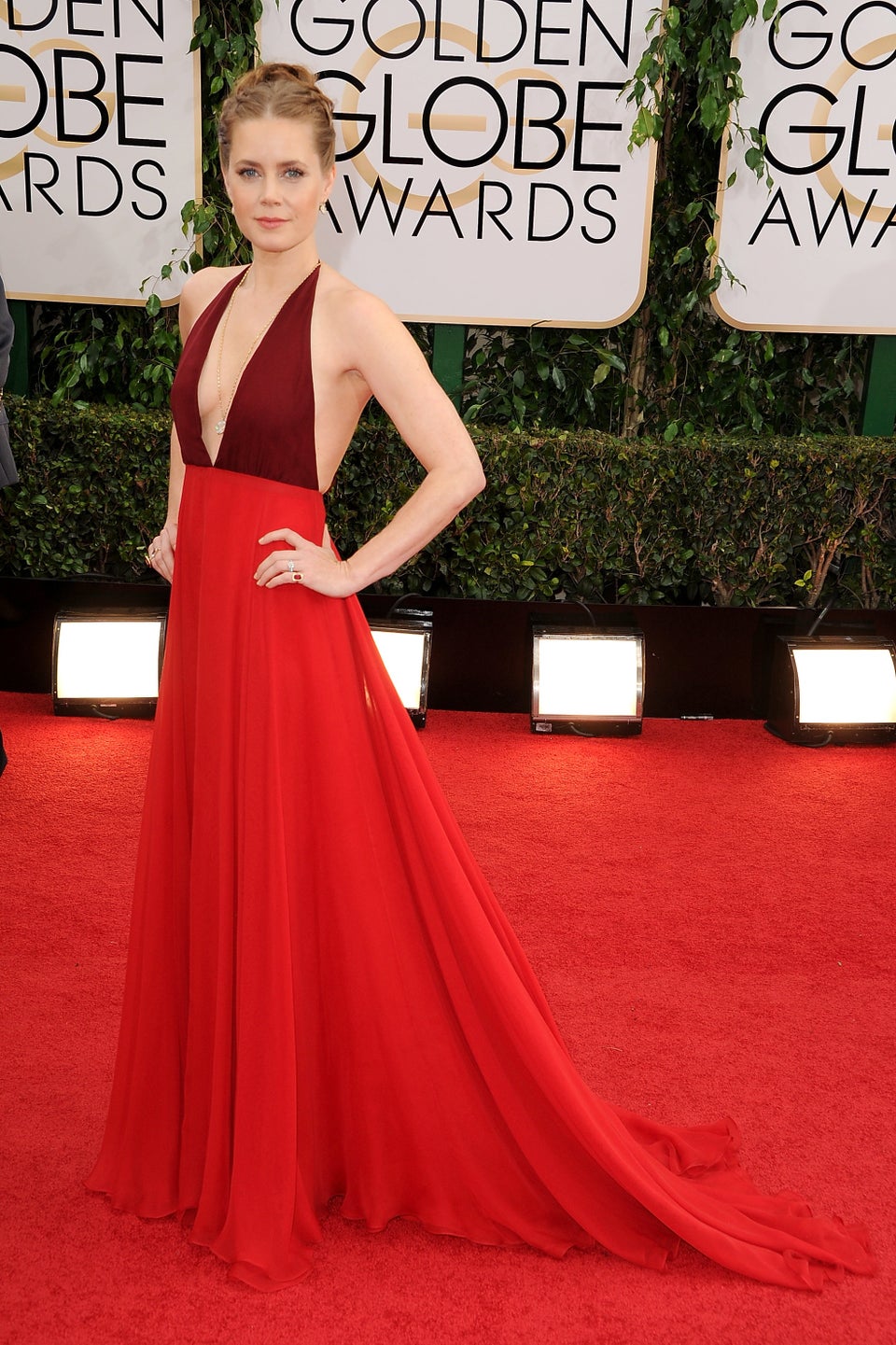 Golden Globes 2014: The WHOLE Red Carpet
Popular in the Community