Tina Fey and Amy Poehler stole the show at the 2013 Golden Globes with their opening monologue.
After noting that last year's host Ricky Gervais "could not be here tonight because he's no longer in show business," Fey double checked with "Girls" actress Lena Dunham to make sure she was willingly appearing nude on TV.
Fey also joked about "Zero Dark Thirty" director Katheryn Bigelow. "When it comes to torture, I trust the lady who spent three years married to James Cameron," she said. Meanwhile, Poehler joked, "Meryl Streep is not here tonight. She has the flu, I hear she's amazing in it."
Poehler attempted a "Les Miserables" tune and she asked "Homeland" star -- and infamous on-set singer -- Mandy Patinkin if he liked it and then, Fey turned her attention to "Les Miserables" actress Anne Hathaway.
"I have not seen someone so totally alone and abandoned like that since you were alone with James Franco at the Oscars," she said of Hathaway's performance. Cue Hathaway face palm.
Tina Fey and Amy Poehler are hosting the 2013 Golden Globes held in Beverly Hills.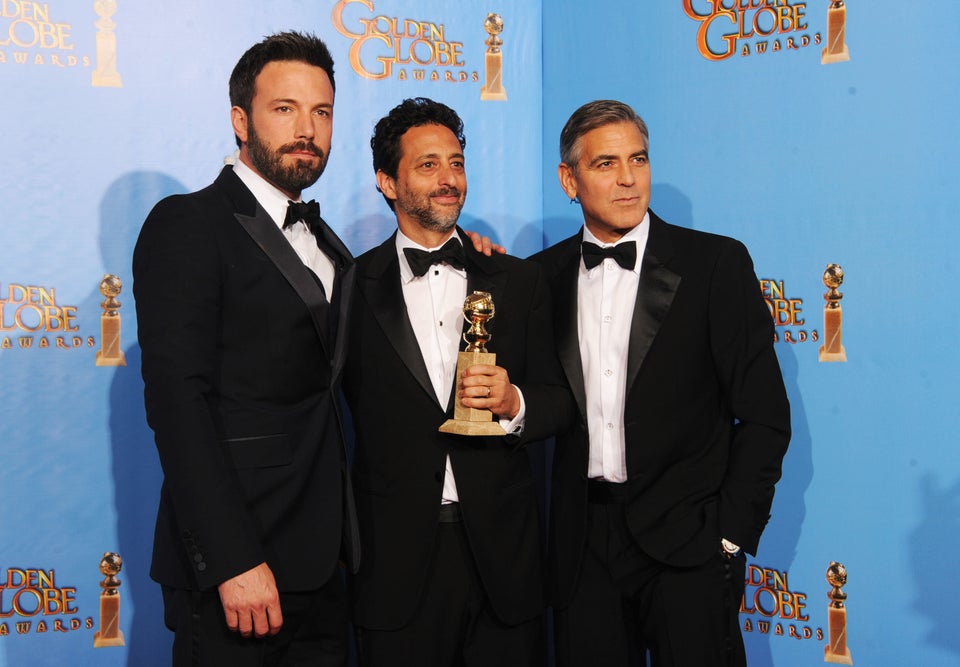 Golden Globes Winners And More
Popular in the Community