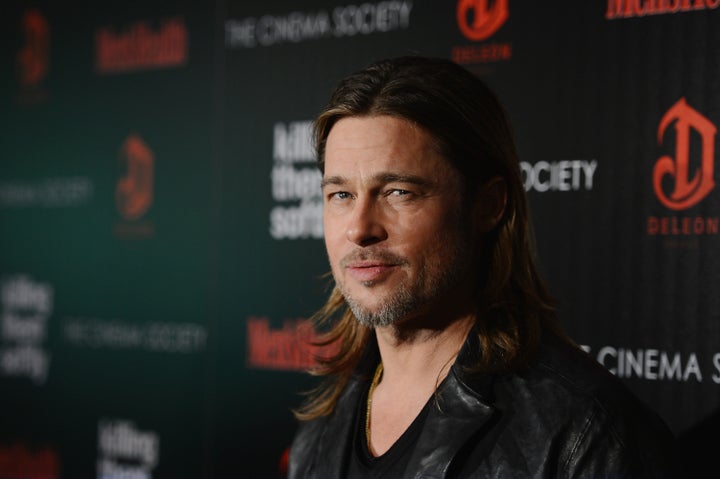 Welcome to For Your Consideration, HuffPost Entertainment's weekly breakdown of all things Oscar. Between now and Feb. 25, 2013, executive arts and entertainment editor Michael Hogan and entertainment editor Christopher Rosen will chat about awards season and which films will make the most noise at the 85th annual Academy Awards.
Rosen: Hey Mike! It's that time of year: When critics' groups awards change the Oscar race! Except for the change part.
Despite the fact that Anne Hathaway lost Best Supporting Actress to Sally Field (twice), Ann Dowd and Amy Adams at, respectively, the New York Film Critics Circle and Boston Society of Film Critics, the National Board of Review, and the Los Angeles Film Critics Association awards, you'd be hard pressed to find anyone who thinks Hathaway won't win on Oscar night. Similarly, while Daniel Day-Lewis is two-for-four -- he was honored by the NYFCC and BSFC, but lost to Bradley Cooper for the NBR crown and Joaquin Phoenix for the LAFCA award -- he's still the runaway choice for Best Actor. Dwight Henry being remembered as Best Supporting Actor by the LAFCA for "Beasts of the Southern Wild" is nice, but he's running in 10th or 11th place for Best Supporting Actor at the Oscars, behind Tommy Lee Jones, Alan Arkin, Matthew McConaughey, John Goodman, Robert De Niro, Philip Seymour Hoffman, Leonardo DiCaprio, Christoph Waltz and maybe even Eddie Redmayne or Samuel L. Jackson. Even "Zero Dark Thirty," which was named best film by NYFCC, NBR and BSFC, isn't a slam dunk to win Best Picture at the 85th annual Academy Awards, something David Fincher and Team "Social Network" will happily remind anyone who will listen.
If I sound like a person who disrespects the impact of the Globes, that's because I am. The Globes mean nothing ever, especially in 2012, with the Oscar nominations being announced before the HFPA hand out their trophies. Still, what do I expect to see on Thursday morning? A lot of love for "Les Miserables" and "Argo," two mainstream studio films with big stars that seem like down-the-middle fastballs for the HFPA, a group often cited for their star-effing prowess. That means I think Russell Crowe gets in for Best Supporting Actor, even though he won't crack the top-12 on that list for the Oscars; that means DiCaprio probably gets in too, even though I think Waltz has a better shot with the Academy. It also means Helen Mirren and Anthony Hopkins, two forgotten heavyweights who turn in yeomanly work in "Hitchcock," will likely hear their names called. Same with Bill Murray for Best Actor, since "Hyde Park on Hudson" is running as a Musical or Comedy (it is funny, just not that kind of funny), and outside of Hugh Jackman and Bradley Cooper, that category is weak.
What I'm most curious to see is how the HFPA reacts to "Zero Dark Thirty." Kathryn Bigelow's film undoubtedly has the momentum right now (full disclosure, we just named it the best movie of 2012), but I still question whether it can break out of the critics' embrace and find mainstream awards love. "Les Mis," "Lincoln" and, yes, "Argo" still feel like Oscar winners; "Zero Dark Thirty" feels like that movie we're talking about in 20 years when people are scratching their heads wondering what even won Best Picture in 2013.
Any big surprises you want to see at the Golden Globes? Another McConaughey nod to keep that train rolling?
Hogan: Hey Chris. Thanks for highlighting the No. 1 qualm I have about over-interpreting the impact of critical awards on Oscar outcomes: they don't vote! The people who do vote work in the industry, which means they view movies through a very different lens than ink-stained wretches like ourselves. They want to see a healthy, vibrant business brimming with jobs for people just like them. That's why I'm kidding myself when I say that Quvenzhané Wallis could win Best Actress -- the fact that she's non-union means the actors' branch, the biggest in the academy, will likely freeze her out. They want to encourage films that pay good wages to union actors -- which is not to say that they won't be lining up for Benh Zeitlin's next movie.
That dynamic doesn't necessarily work against "Zero Dark Thirty," mind you. Yes, it's a chilly, critic-y film, but there's a lot of nice character work and plenty of names in the final credits. I think the critical accolades of the past few weeks -- combined with the up-and-down reviews for "Les Mis" -- will give "ZDT" a boost. In fact, I'm starting to see this as a two-picture race, with "Zero Dark Thirty" and "Lincoln" running neck-and-neck and "Les Mis" and "Argo" trailing a length or two behind. Then there's "Django Unchained," which knocked us out enough to earn the No. 5 spot on our Best Movies of 2012 list. Too! Many!! Contenders!!!
You're so right about the Golden Globes. And this year I've had a chance to see the flattery machine at work: special screenings, prime seating reserved for Hollywood Foreign Press Association Members, air-conditioned buses to shuttle them back and forth from whatever five-star hotels they've presumably commandeered. Going on the time-tested theory that the HFPA likes to have big stars at their boozy awards party, I think we could easily see Brad Pitt score a Best Actor nod for "Killing Them Softly" simply because it would be fun to have Angie at the party, and I think you're right that Leo can count on a "Django" nomination for similar reasons. (He's also damn good, though not as good as Waltz.) I would actually like to see Kristen Stewart get recognized for her excellent performance in "On the Road," which has no Oscar buzz to speak of right now, even if it is for the wrong reasons. And should we be prepared for a completely undeserved mention of Johnny Depp for "Dark Shadows"? (Yes, I had to consult IMDB to remind myself what movie he appeared in this year, and you can bet the HFPA membership has done the same.)
Rosen: Mike, you soothsayer, you! Johnny Depp is totally getting a nomination from the HFPA, isn't he? This is the same group that gave Robert Downey Jr. a trophy for "Sherlock Holmes" in 2009, so you know where their heads are located. (In their rear ends.)
Speaking of precursor awards, the American Film Institute also named its 10 favorite movies of 2012, and -- surprise! -- the list looks incredibly familiar. In alphabetical order: "Argo," "Beasts of the Southern Wild," "The Dark Knight Rises," "Django Unchained," "Les Miserables," "Life of Pi," "Lincoln," "Moonrise Kingdom," "Silver Linings Playbook," "Zero Dark Thirty." The notable omissions there are "The Master," which you and I both agree is on life support despite the LAFCA love, "Flight," which is flagging, and that's about all. Thanks for nothing, AFI! If only one of these critics' groups or organizations would stonewall a favorite in favor of something like "Promised Land," we could get somewhere.
Of course, in the end, critical love might not wind up being the bete noir of "Zero Dark Thirty"; torture could. The debate about how the torture Bigelow and Mark Boal depict in "ZDT" winds up helping locate Osama bin Laden is already in full bloom. So, question: By the time Oscar voting rolls around, are Academy members going to want to vote for "Zero Dark Thirty," a.k.a. "The Torture Movie," or the U-S-A chant-y "Argo"?
Hogan: Yes, I'm looking forward to a robust debate over the depiction of US-sponsored torture in "Zero Dark Thirty." You can expect three camps to emerge: those who think that, by not explicitly condemning waterboarding and other harsh techniques, the film tacitly endorses them (call them Team Bruni for now); those who are glad to see those techniques tacitly endorsed (Team Scarborough); and those who will defend Mark Boal's even-handed presentation of what he learned through his journalistic investigation into the subject (Team Boal). It's going to get loud!
Will the noise scare off Oscar voters? It might. It will be interesting to see how Boal and company decide to respond to this rapidly reproducing meme. If you ask me, they need to act fast.
In the meantime, we've got Thursday morning's Golden Globes announcement to look forward to. Hey, 20 bucks says Seth MacFarlane gets a nod for best director! We on?
RELATED: Thoughts On "The Hobbit"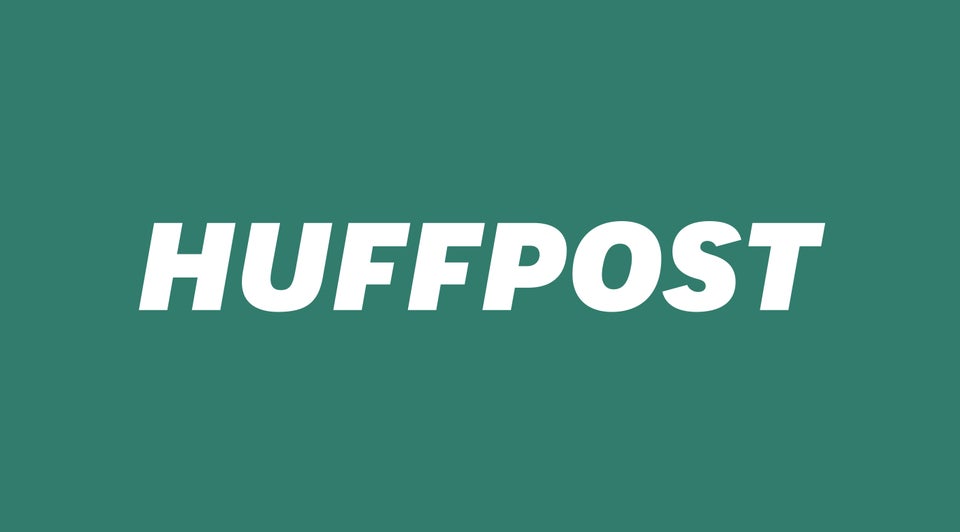 Best Movies Of 2012
Popular in the Community