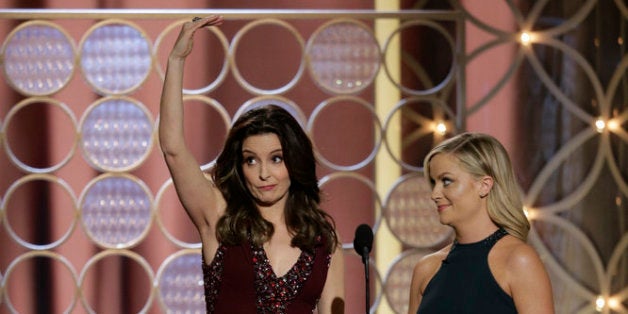 But there were also a lot of low points during the ceremony, from which Fey and Poehler were so notably missing that I half-expected their faces to show up on milk cartons.
God love the Globes for usually seeming, at one point or another, like a talent show put on in your neighbor's garage -- it's ramshackle weirdness is part of its loopy charm, sometimes.
At least Jonah Hill and Margot Robbie made it work when their teleprompter script was incorrect early in the show, but it was far less amusing when the logistics of the room repeatedly created tedious waits. Time and again, winners seemed to be hiking to the stage from half a mile away, and then Jacqueline Bisset had to go and spend what seemed like half an hour on a incoherent speech for her win in "Dancing on the Edge," a miniseries I am sure most of the people in the room and at home did not see.
Another brain-killing time-suck: Diane Keaton rambling on and on about Woody Allen. Twitter tells me she sang, too, but I think I blacked out during that portion of the awards show (the two hilarious parts of the tribute to Allen: The fact the he didn't bother to show up and this tweet from Mia Farrow).
Last year we had Jodie Foster going on about something or other -- I'm still not sure what the point of her speech was, but at least it was fascinating and impossible to look away from. Most of the things that took up too much time this year were either pompous or weird. Even when a winner would occasionally work up a good head of steam, they were inevitably played off by the orchestra. I don't know about you, but I could have watched Matthew McConaughey (best actor winner for "Dallas Buyer's Club") ramble on all night long. All right, all right, all right!
All the non-McConaughey blathering -- including a long speech from best-song winners U2 that was one of the most pretentious things U2 has ever done (and that's saying something) -- cut into our Amy and Tina time, but the gals made the most of what they got. It's deceptively difficult for hosts at an awardsfest like this to rib the assembled egos in the room and also amuse the folks watching at home, but, pros that they are, Poehler and Fey pulled it off. If a joke got a lukewarm response, they briskly brushed past it and went on to the next line, and as improv vets, they totally rocked the spur-of-the-moment bits.
When the camera showed Poehler as she waited to hear whether she won as best TV comedy actress, she was getting a massage from Bono, whom she pretend-kissed before taking the stage and giving a sincere and sweet acceptance speech. In an earlier bit, she pretended to be "Randy," Fey's son from a previous marriage, a bad-tempered teenager who roamed the audience asking if various men in attendance (Idris Elba? Harvey Weinstein?) were his father.
Most of their jabs were perfectly calibrated to tweak the big egos in the room but not with an excess of cruelty. "Gravity," Fey explained in the opening monologue, was "the story of how George Clooney would rather float away into space and die than spend one more minute with a woman his own age." The room exploded with "Oh snap!" laughter.
"'Masters of Sex' is the degree I got from Boston College," Poehler said as the ladies went down the list of nominated projects. Only Fey could have gotten away with ribbing Leonardo DiCaprio about his fondness for "a supermodel's vagina" -- a line even Leo apparently found funny.
Ah, if only we'd had more time with those two: Perhaps NBC will just go ahead and give them a variety show in which they can be awesome without all those interruptions from incoherent A-listers? God (or Lorne Michaels, who is more powerful), please make this happen.
Speaking of "Saturday Night Live" alumni, what in the world was up with "Brooklyn Nine-Nine" winning not one, but two TV awards? Forgive me, I want to like the show, which has its moments, but Andy Samberg is the most grating part of it thus far. Yet the Hollywood Foreign Press Association clearly disagrees and gave Samberg the best TV comedy actor award and the show walked away with the best TV comedy statue. It's not the best comedy of the ones that were nominated, but, well, now it'll probably get a full-season order so that we can find out whether it's going to transform itself into must-see viewing a la "Parks and Recreation."
Alright, because the show was particularly messy and incoherent, here is an incoherent and partial list of moments that made me say "Oh no," "Whaaat?" or "Yay!":
"If you want to look good you have to forgive everybody -- it's the best beauty treatment." Jacqueline Bisset needs to have a column in Oprah's magazine
James Spader didn't even show up at the Globes. In retrospect, possibly a good decision.
Awesomeness: Bryan Cranston winning for "Breaking Bad." More awesomeness: The show winning the best TV drama award. We all needed to hear Aaron Paul say "Yeah, b*tch!" one more time, right?
Jon Voight should never be allowed near a microphone again.
Alfonso Cuaron, best director winner for "Gravity," was adorable when he explained that due to his accent, at one point during the production of that movie, Sandra Bullock thought he was going to give her herpes. (He meant "earpiece.")
Amy Adams: "You cannot play me out of talking about my daughter!" Why did they even try?!
Emma Thompson is hereby granted Awards Show Goddess status for taking off her killer heels, pointing at their red soles and saying "This is my blood." Oh, and she got into the true spirit of the Golden Globes by bringing a cocktail on stage with her. Thompson needs to guest star on the Poehler and Fey variety special that I am creating in my head.
There were many other winners, obviously: Check out our full array of Globes coverage. And before you leave a snarky comment about how the Globes are given out by a sketchy group that everyone makes fun of, well, duh, I know that! But there's something fun about seeing that many famous people crammed into a relatively small space: The ballroom on Globes night is as crammed with A-listers as a subway car is during rush hour. Hey, there's Meryl Streep and Julia Roberts sitting together! Hey, there's Jennifer Lawrence clutching a glass of Champagne and the award she just won! Look, Gwyneth Paltrow is sitting next to Chris Martin and being blasé about the whole thing (of course). Hey, there's some random dude checking his phone even though he's sitting amid so much fame and hotness! Because Random Guy is cool like that.
I enjoy watching these things for a few reasons: because it's fun to see what hot, famous people are wearing, because the entertainers on the stage are sometimes actually entertaining, and because sometimes talented people who've created exceptional work get publicly recognized while wearing clothes and jewels that costs more than my car. Way more.
The celebration of good work -- wherever that recognition comes from -- can end up being a good time, but only if there is room for those kinds of strange, fun, compelling human moments that occasionally emerge at awards shows. There were too few of those this year at the Globes. Too much hot air, not enough of funny ladies.
Never mind, McConaughey will no doubt be back next year and win something for his work in "True Detective." And Amy and Tina will be back too -- and they'll make at least 15 percent of the Globes ceremony sharp, goofy fun.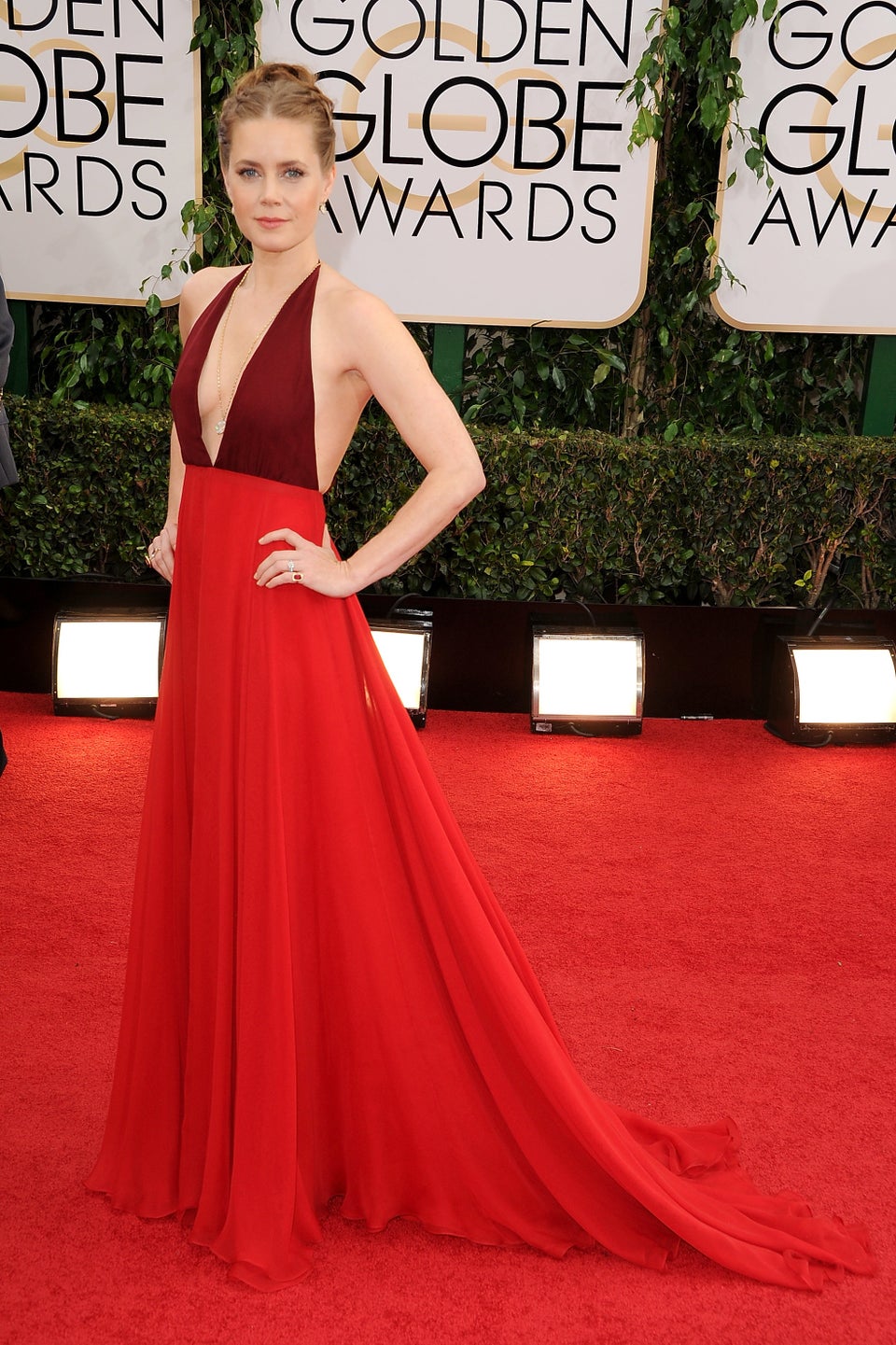 Golden Globes 2014: The WHOLE Red Carpet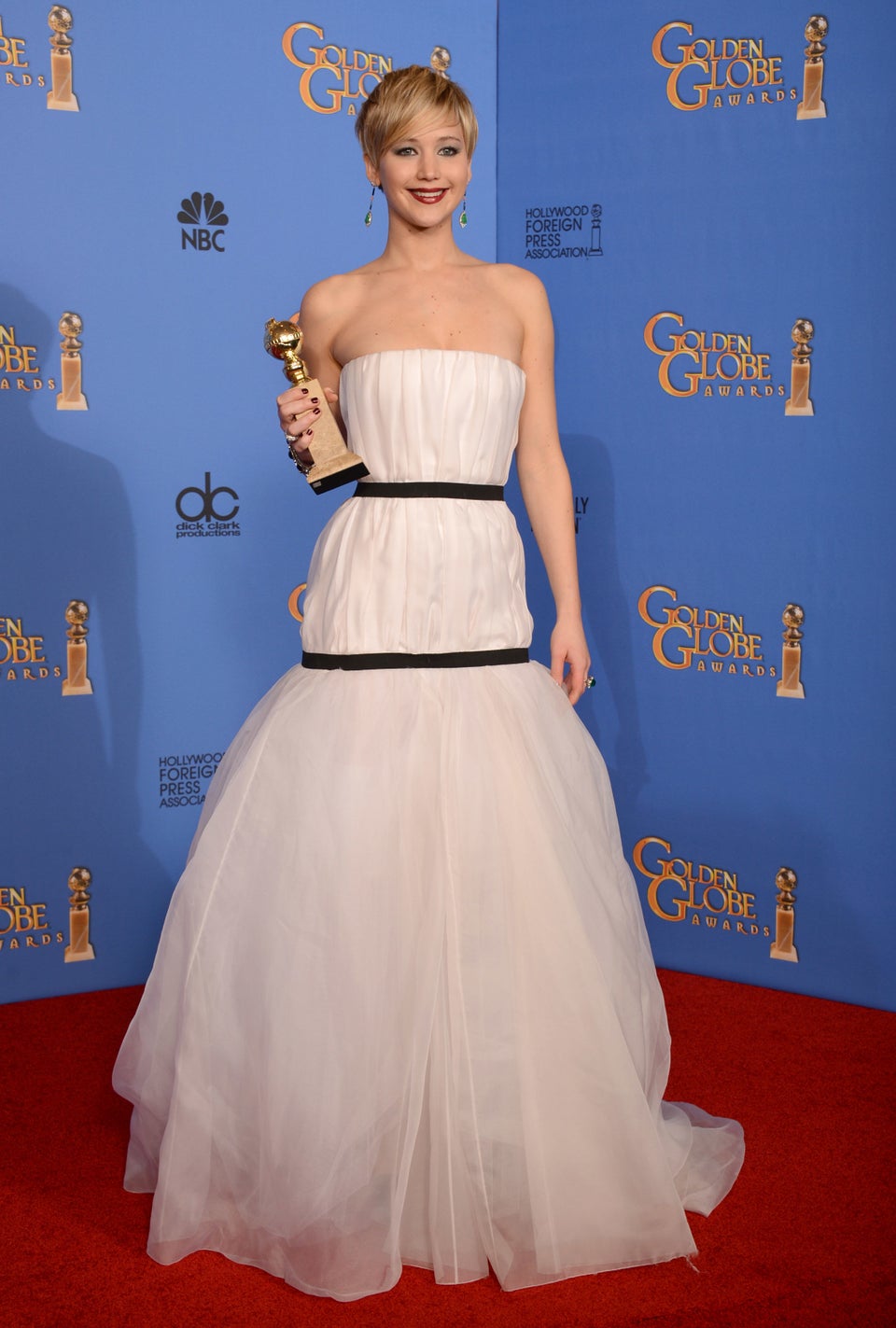 Golden Globes MAIN gallery