The Golden Globes are one of the biggest events in Hollywood, which means all eyes are on the stars as they walk down the red carpet. While many A-listers hit it out of the park, there were a few who clearly need new stylists.
Though quite a few celebs missed the mark at the 2014 Golden Globes, worst-dressed belongs to Paula Patton who was wearing a dress that looked like... well, we're not exactly sure what it looked like (which was most likely part of the problem).
Check out our picks for worst-dressed at the 2014 Golden Globes and let us know if you agree.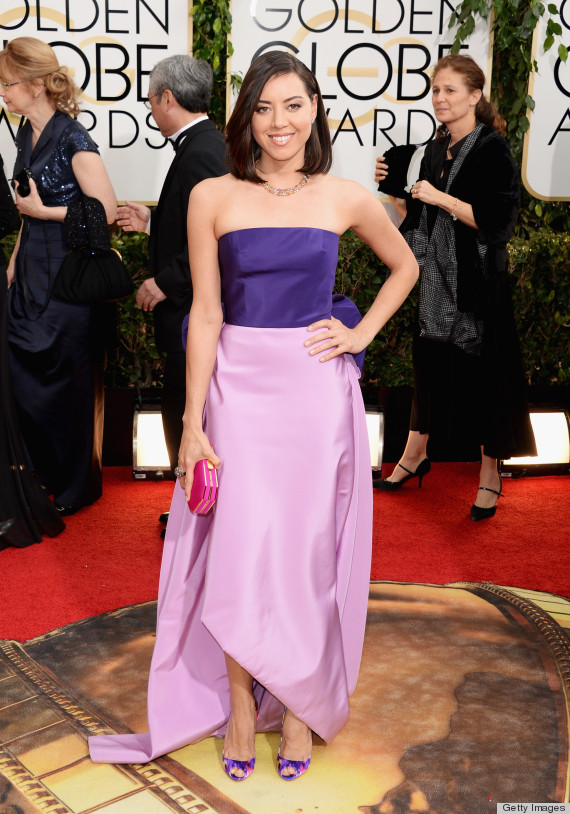 This dress is all wrong for the Globes. It looks like a 16-year-old's dress -- the different shades of purple combined with the pink clutch skew a little Seventeen Magazine prom issue.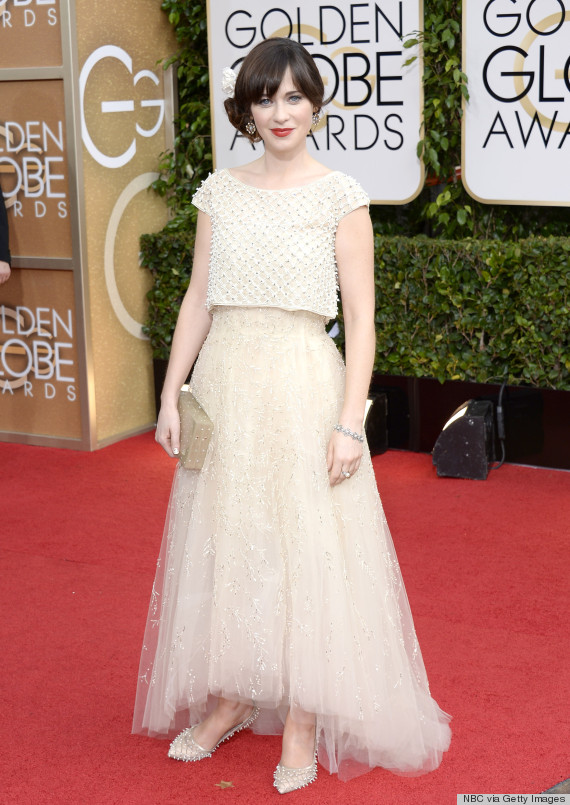 This ensemble is too matchy-matchy. Between the embellished cropped top, the embellished shoes and the flower in her hair, we're not sure where to look first. She should have introduced another color into her outfit.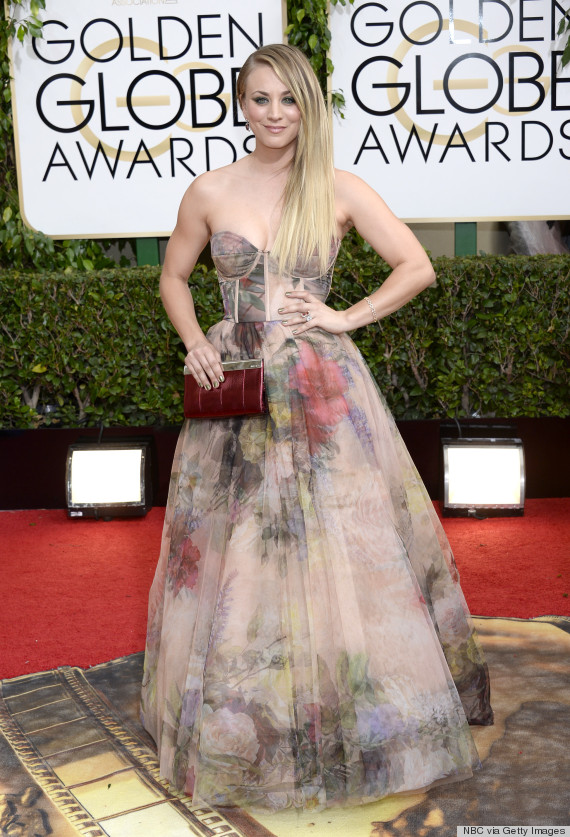 Though we always welcome some color on the red carpet, this print is washing her out. We also feel like we've seen "The Big Bang Theory" star in this dress so many times. A new silhouette and a different hairdo could do wonders for her.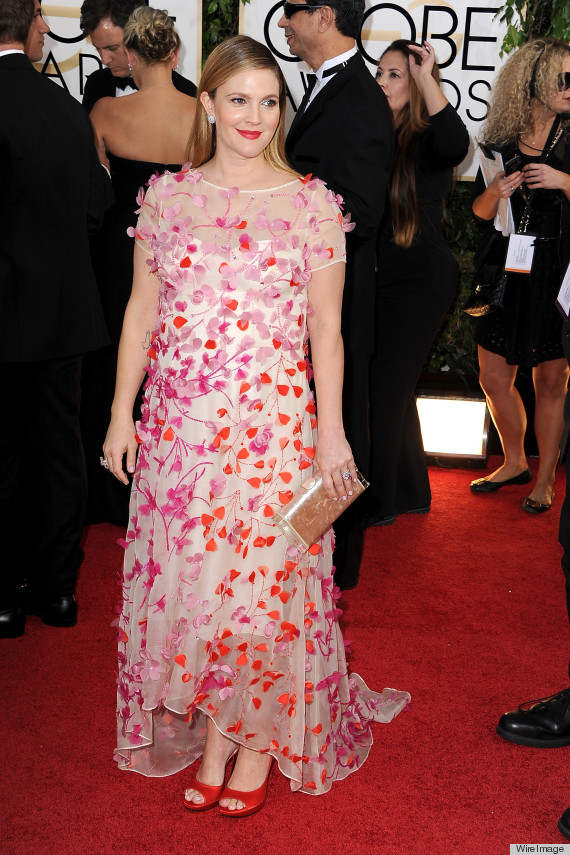 We know that Barrymore is pregnant and it can be a real challenge to dress a baby bump, but we've seen her do so much better than this while expecting. This dress is way too cutesy and is making the seasoned actress look like a cupcake.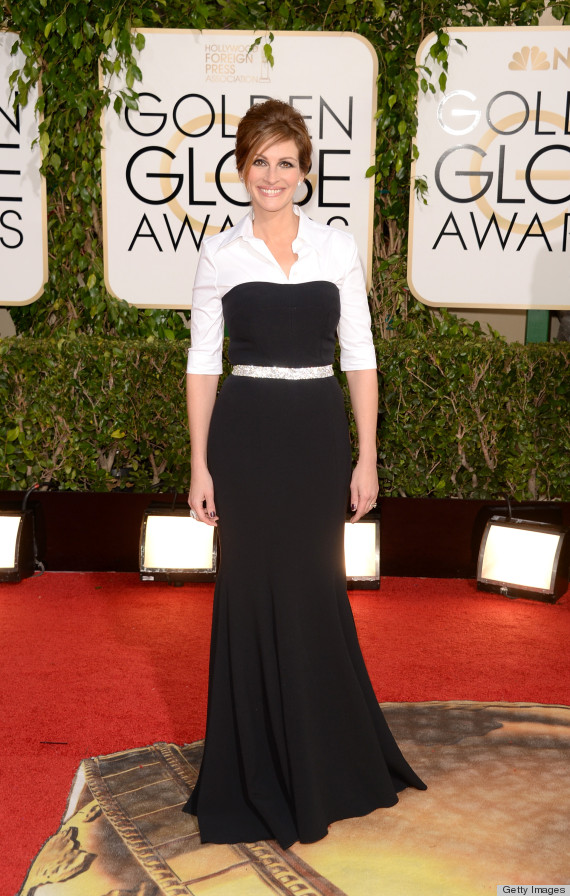 This dress is aging Roberts. Though the strapless gown is really pretty, the white shirt underneath is unnecessary and ruining the simplicity of the gown. We also aren't fans of the Sarah Palin hair.
Sandra Bullock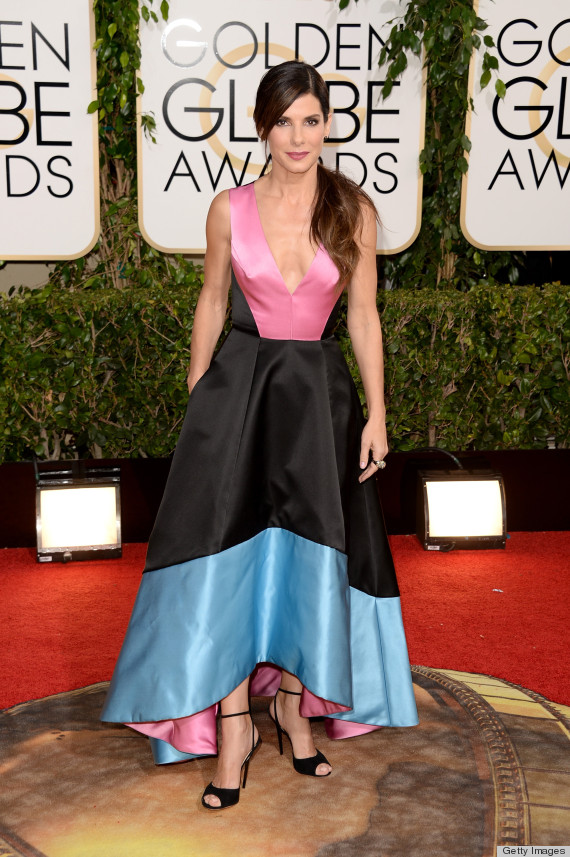 We know Bullock can do better than this. Given her past few months on the red carpet, we were really looking forward to her outfit tonight, but this dress fell a little short. We wish the star had opted for a belt to help define her waist, as this gown is just hanging off her. It could have also really used a good steam -- those wrinkles are distracting.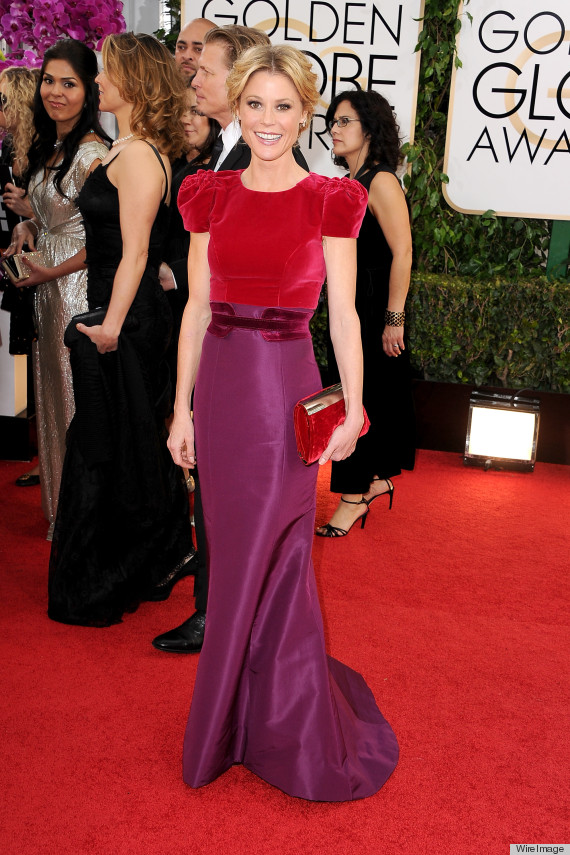 These shoulder pads are not okay, especially when done in velvet. The gown is in desperate need of a modern touch to bring it into the 21st century.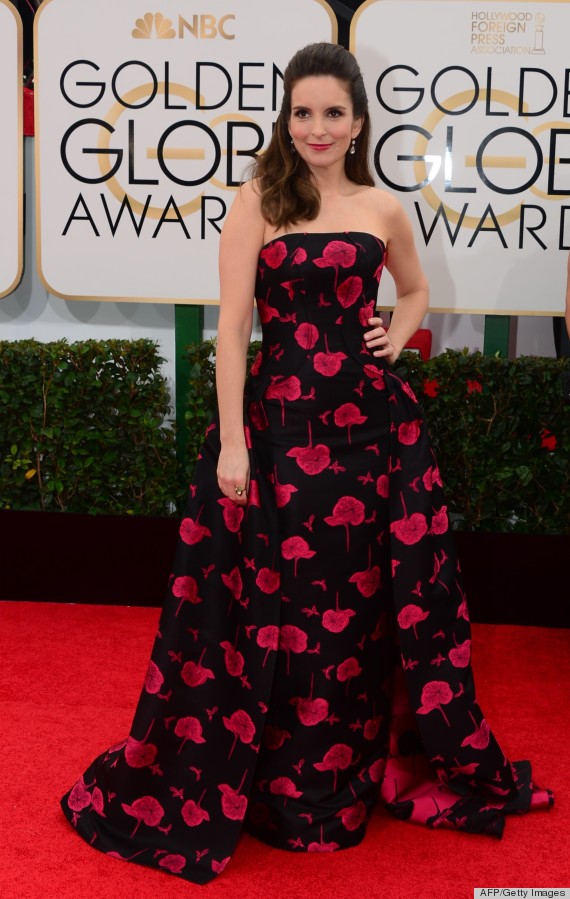 Although Fey looked gorgeous in all her different dresses she wore throughout the show but her red carpet moment wasn't her best effort. The print feels a little juvenile (she looks like a Bat Mitzvah girl) and her half-up hair isn't helping matters.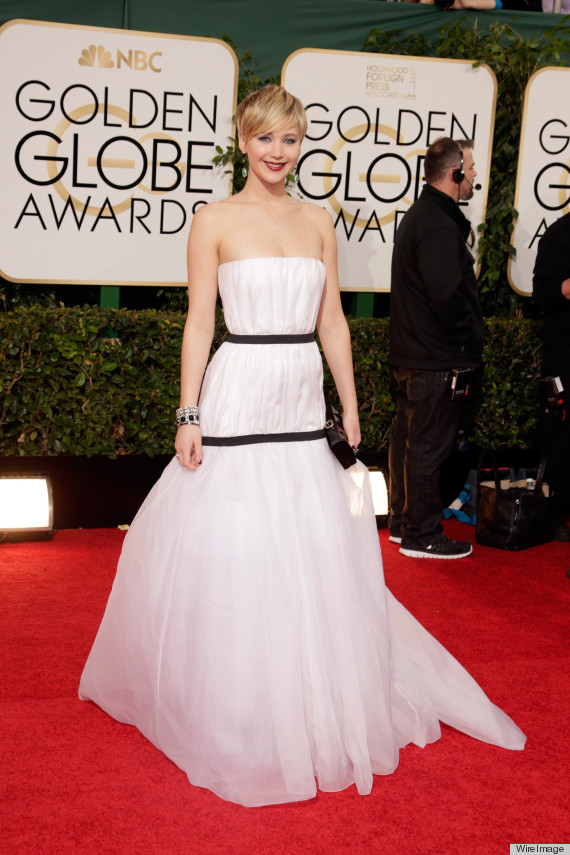 This dress looks a little bridal and a little bit like a diaper, neither of which are good for the red carpet. Her hair and makeup are spot on, but she could have picked a much more flattering gown.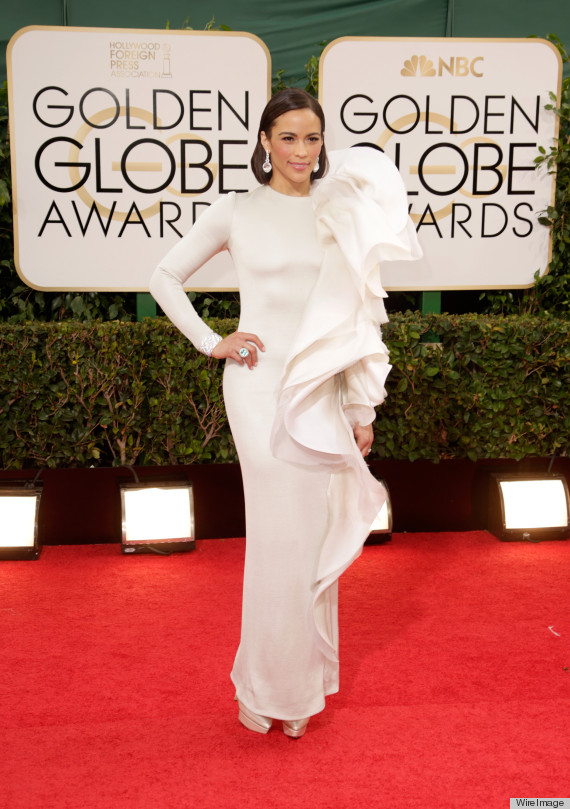 Um, what is going on? It looks like she is wearing Kleenex on her dress. Or as Leandra Medine put it, "Side vagina is the new sideboob as demonstrated by Paula Patton?"
See what the other stars wore: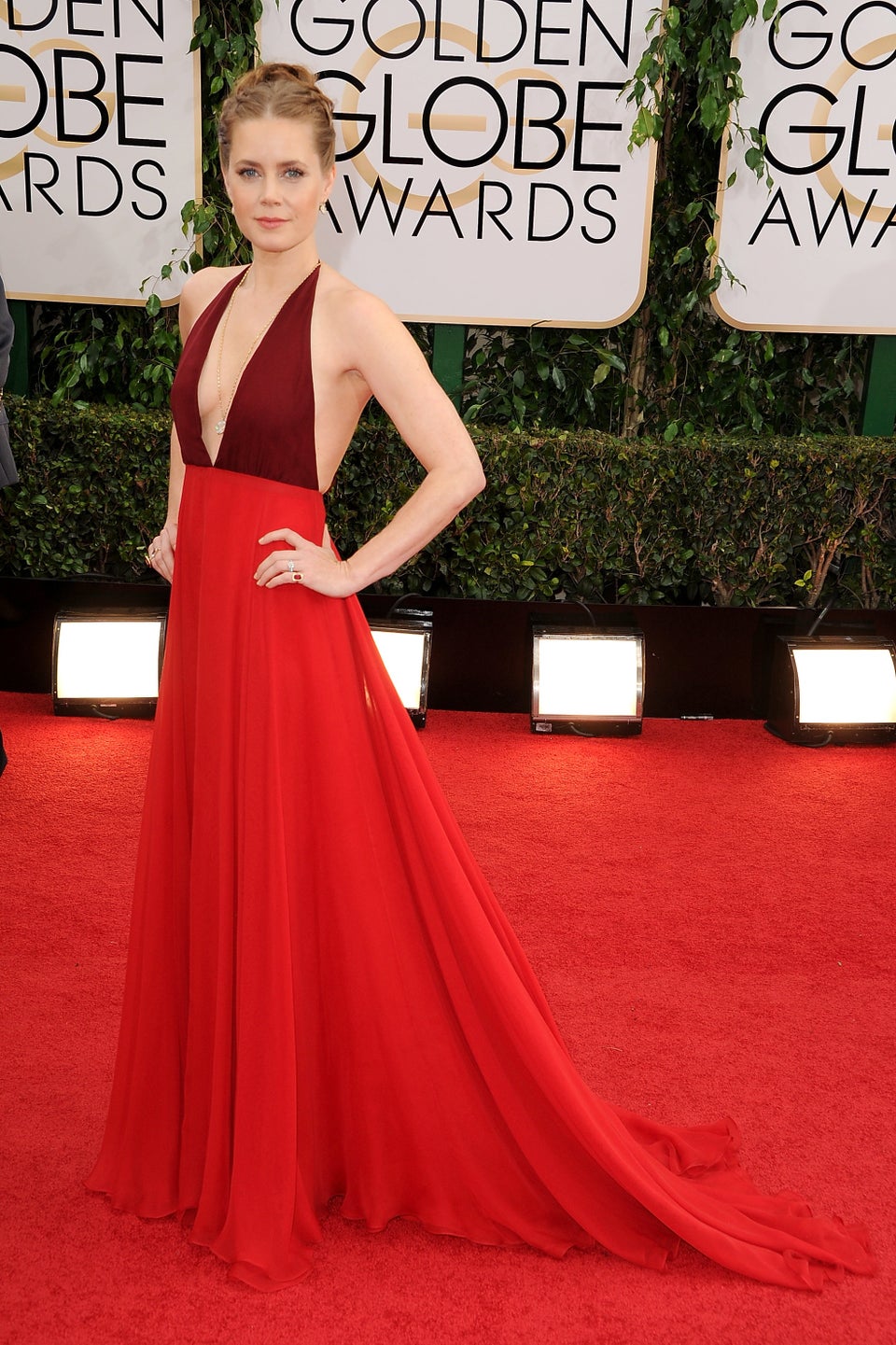 Golden Globes 2014: The WHOLE Red Carpet
Popular in the Community