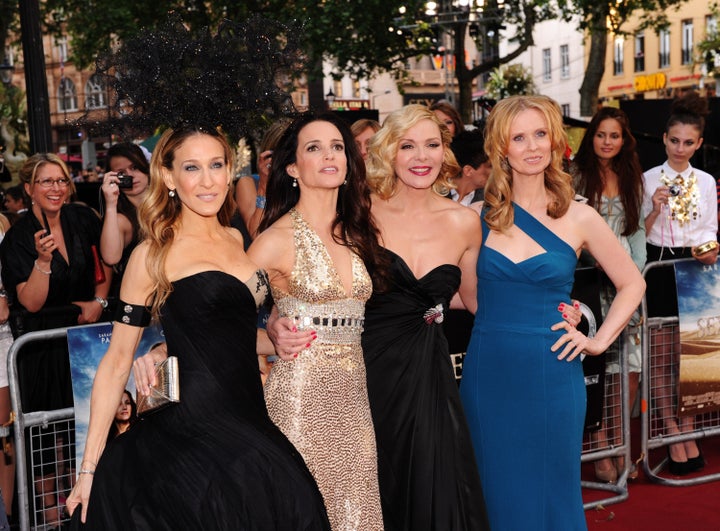 It's gold prospecting season in Hollywood, and with guilds, globes and bald guys, there are plenty of sought after statuettes for film's biggest stars. Winning any of these awards can take a career to the next level -- all of them, that is, except for one.
Nobody wants a Golden Raspberry.
Given to the worst in Hollywood -- or, the films voters most liked to mock -- the Razzies marked their 31st year of skewering movies on Saturday night. One guy not celebrating? M. Night Shyamalan, whose film "The Last Airbender" was named Worst Picture and given Worst Eye-Gouging Mis-Use of 3D. Not only that, but Shyamalan took home Worst Director and Worst Screenplay.
Ouch. Predictably, Shyamalan wasn't there to bask in the glory of the mockery, and comedian Russell Peters accepted on his behalf.
It was also a rough night to be involved with "Sex and the City 2". After slumping at the box office, the cast took home both Worst Actress, and Worst Screen Ensemble.
WORST PICTURE

THE LAST AIRBENDER (Paramount / Nickelodeon Movies)

WORST ACTOR

Ashton Kutcher / KILLERS and VALENTINE'S DAY

WORST ACTRESS

The Four "Gal Pals" / SEX & THE CITY #2
(Sarah Jessica Parker, Kim Cattrall, Kristin Davis & Cynthia Nixon)

WORST SUPPORTING ACTRESS

Jessica Alba / THE KILLER INSIDE ME, LITTLE FOCKERS, MACHETE and VALENTINE'S DAY

WORST SUPPORTING ACTOR

Jackson Rathbone / THE LAST AIRBENDER and TWILIGHT SAGA: ECLIPSE

WORST EYE-GOUGING MIS-USE of 3-D (Special Category for 2010!)

THE LAST AIRBENDER (Released in "Fake 3-D")

WORST SCREEN COUPLE / WORST SCREEN ENSEMBLE

The Entire Cast of SEX & THE CITY #2

WORST DIRECTOR

M. Night Shyamalan / THE LAST AIRBENDER

WORST SCREENPLAY

LAST AIRBENDER Written by M. Night Shyamalan,
Based on the TV series created by Michael Dante DiMartino and Brian Konietzko

WORST PREQUEL, REMAKE, RIP-OFF or SEQUEL (Combined Category for 2010)

SEX & THE CITY #2
Popular in the Community