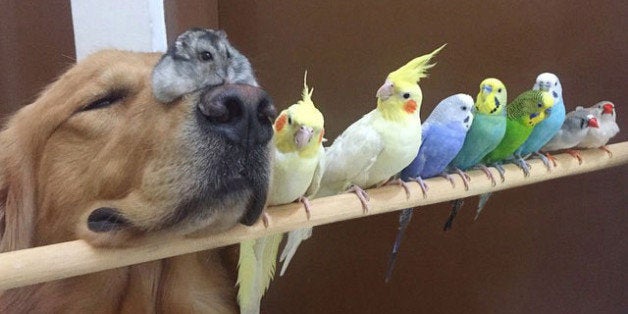 A golden retriever walks into a room with eight birds and one hamster. What happens next?
This scene sounds like it's setting up some silly punchline, but this is no joke -- it's a real life situation and it's glorious.
Bob the dog is a golden retriever who lives in Brazil and chills with multiple birds and one fat little hamster. As of Monday, he has over 53,000 followers on Instagram and 12,000 likes on his Facebook page. But like any celebrity, a star needs a squad, and Bob's crew rolls deep. In his photos, there are at least eight birds featured, along with a furry gray hamster. Some pictures are just of Bob and one bird snuggled under a blanket, others show the hamster perched on his nose, but the best photos show all 10 animals sprawled out in their interspecies glory. It's too much!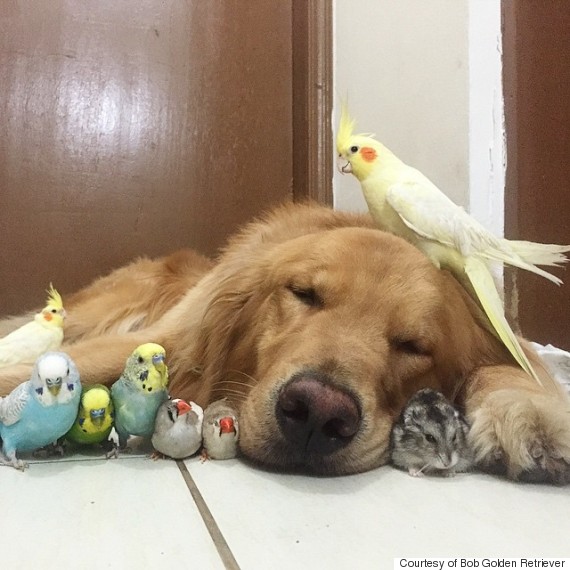 Scroll down below to see more photos of Bob and his buddies.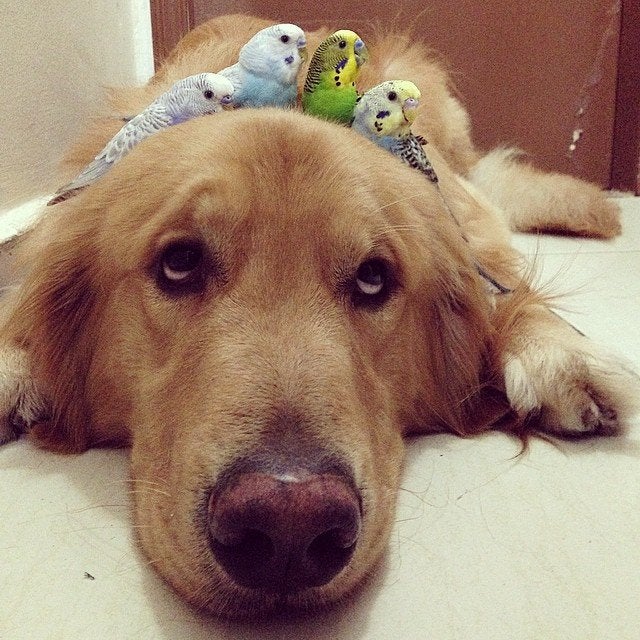 Courtesy of Bob Golden Retriever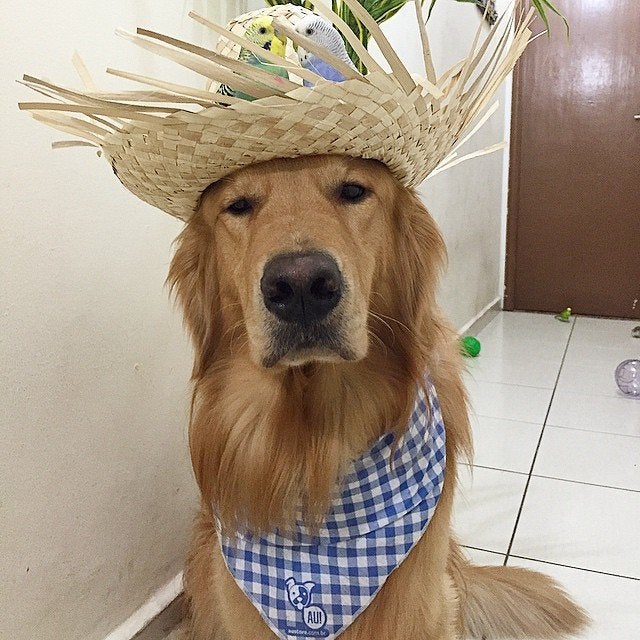 Courtesy of Bob Golden Retriever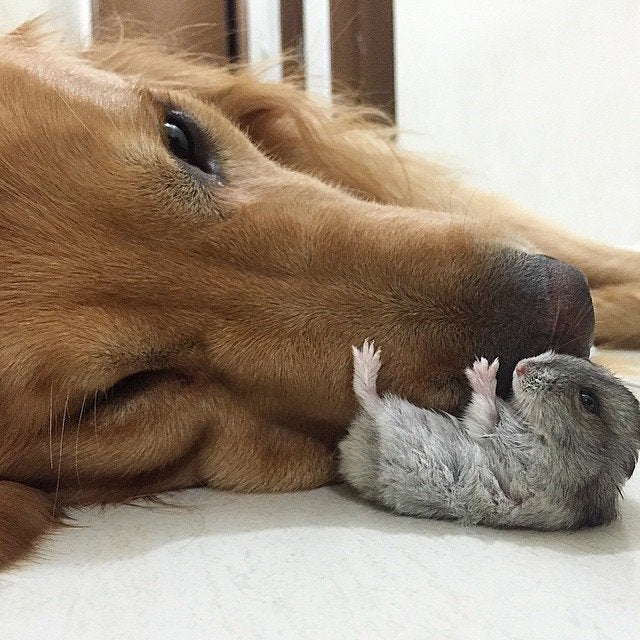 Courtesy of Bob Golden Retriever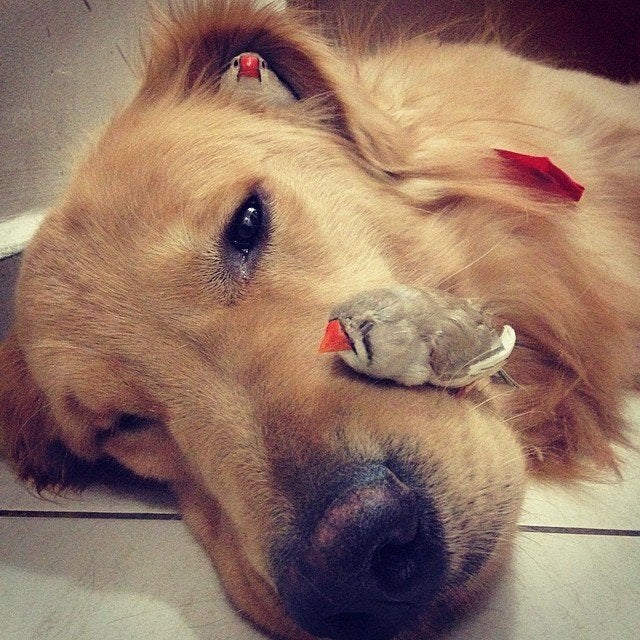 Courtesy of Bob Golden Retriever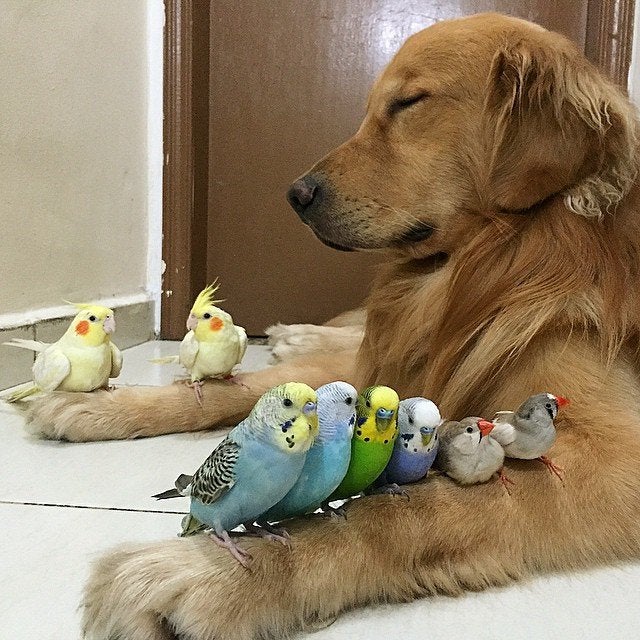 Courtesy of Bob Golden Retriever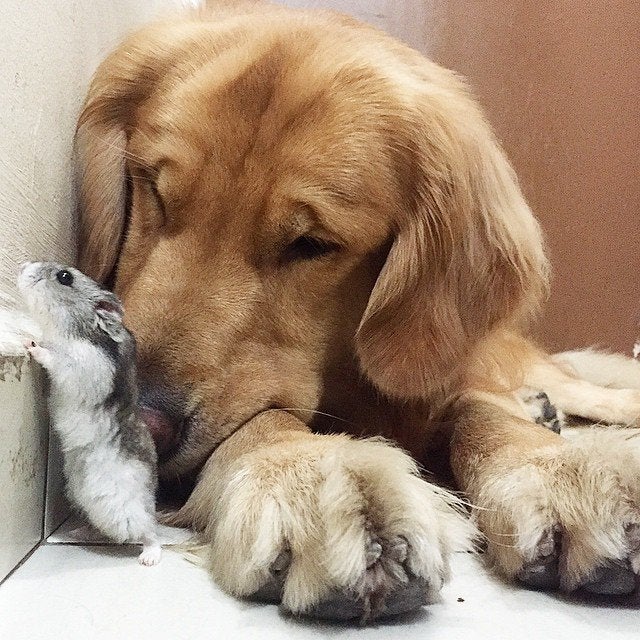 Courtesy of Bob Golden Retriever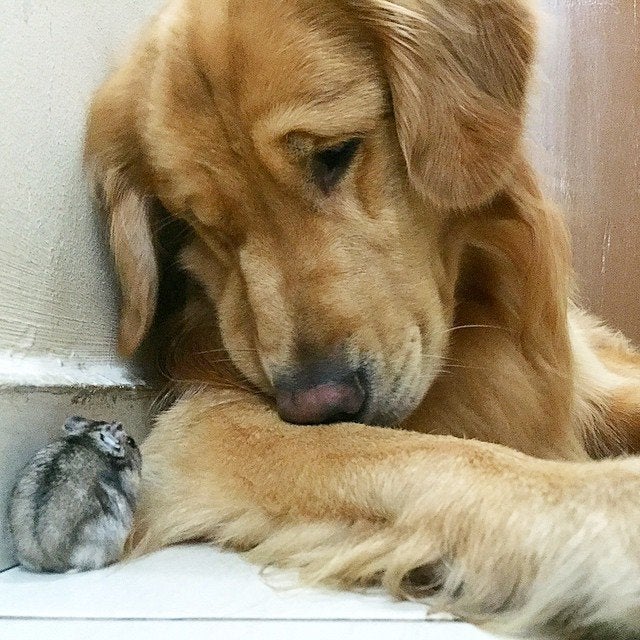 Courtesy of Bob Golden Retriever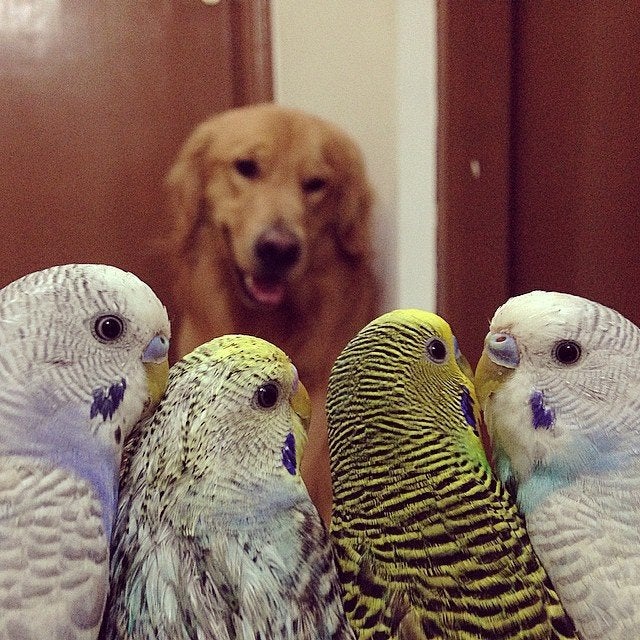 Courtesy of Bob Golden Retriever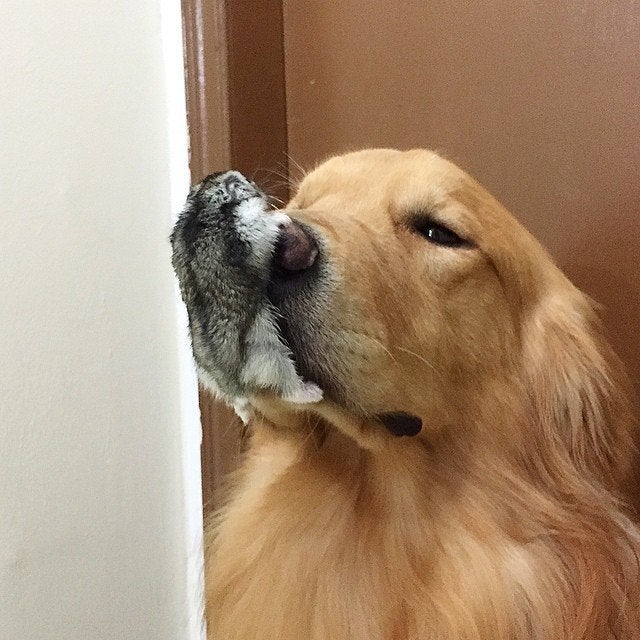 Courtesy of Bob Golden Retriever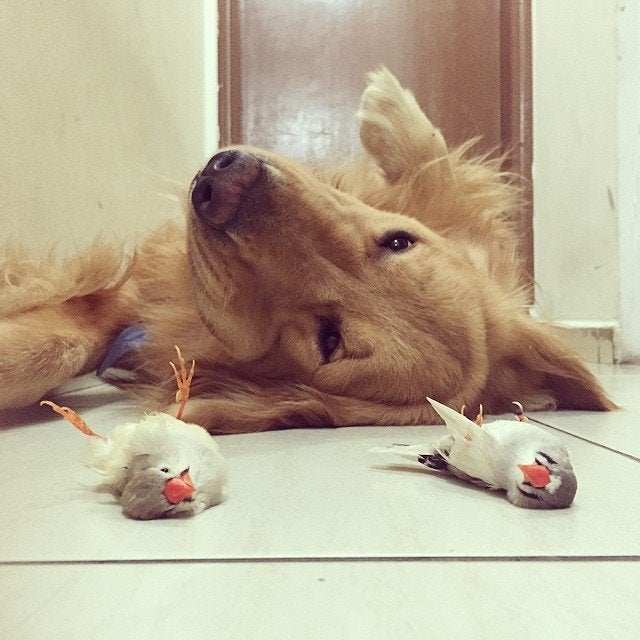 Courtesy of Bob Golden Retriever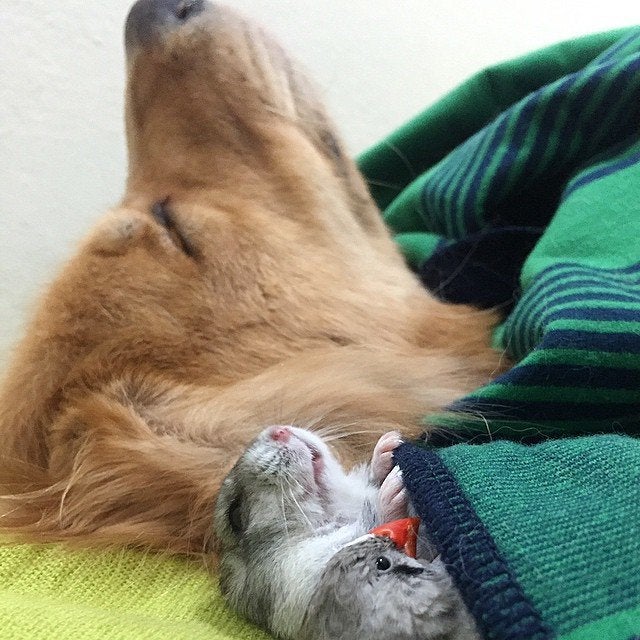 Courtesy of Bob Golden Retriever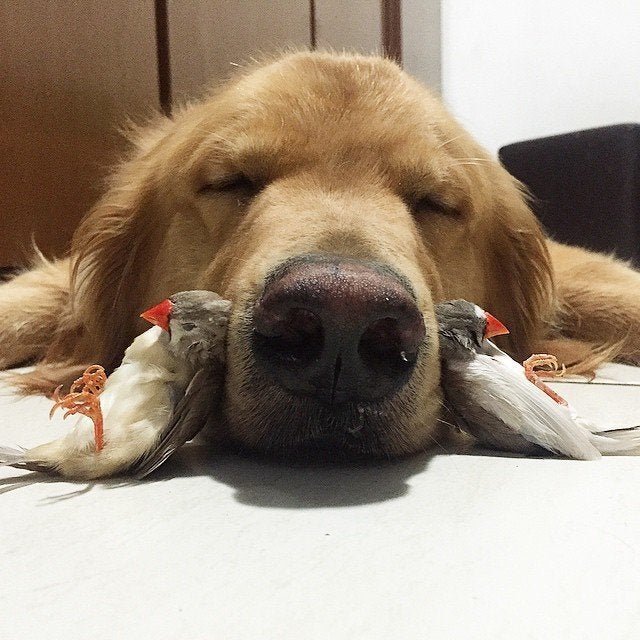 Courtesy of Bob Golden Retriever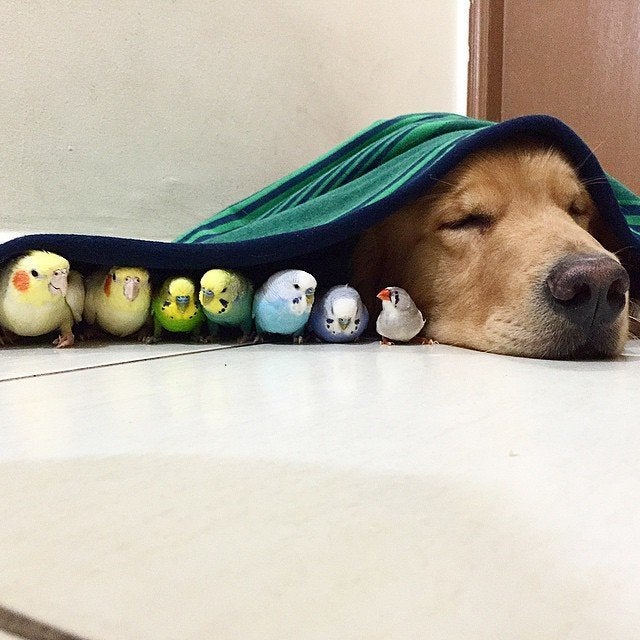 Courtesy of Bob Golden Retriever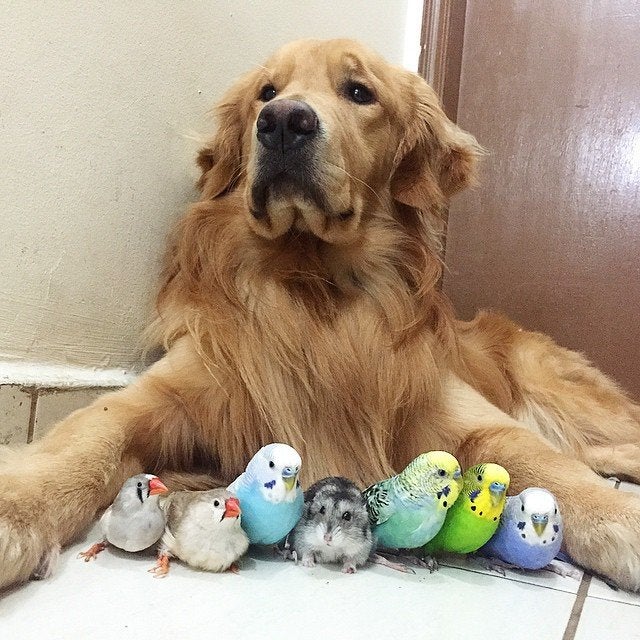 Courtesy of Bob Golden Retriever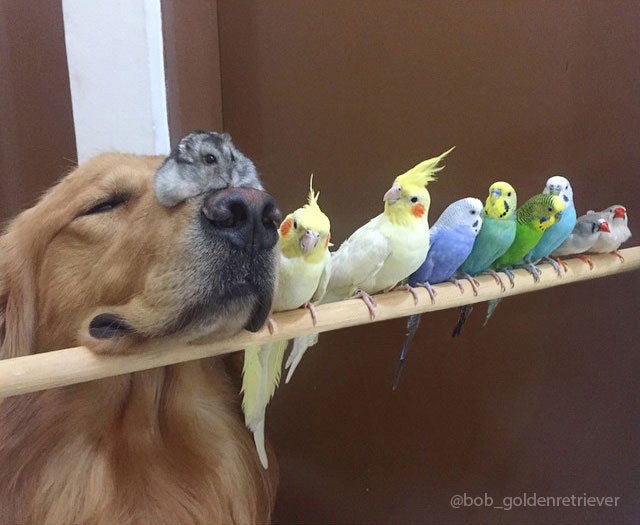 Courtesy of Bob Golden Retriever
Related
Before You Go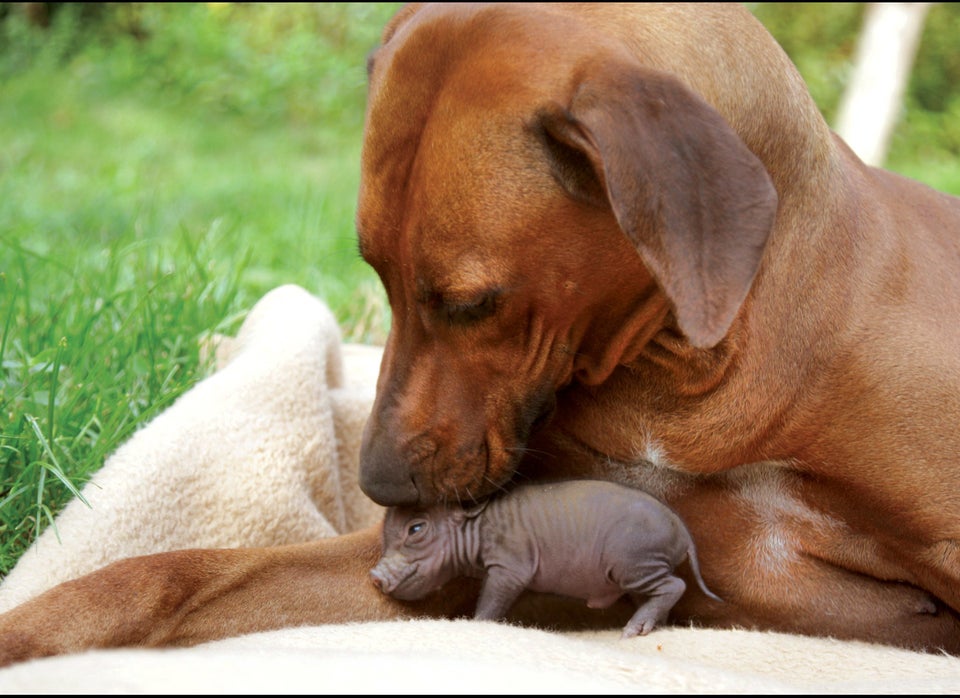 Unlikely Animal Friendships