Golden Seeds, one of the largest angel investment firms in the U.S. had its Annual Summit at McGraw-Hill on January 29th and 30th. Golden Seeds' angel network and early stage venture funds invest in companies with at least one woman in the c-suite. To date they've invested over $60 million in 60 companies. This year's Summit brought together over 200 Golden Seeds angel investors from across the country, including New York, Boston, the Silicon Valley and Texas, venture fund LPs and 29 of Golden Seeds portfolio companies for networking and educational sessions. The Golden Seeds managing partners are seasoned and battle-tested business women who know the hurdles first-hand that start-ups face in a male-dominated funding world and are passionate empowering women entrepreneurs.
Jo Ann Corkran, one of the partners with a business skill set, honed over more than 20 years on Wall Street, cut her teeth in the startup arena by helping her husband launch his business almost 30 years ago. What looked like a risky move, using all of her life savings to help fund a capital-intensive business, helped her to later become an expert in angel investing. She learned the ropes as an investor and advisor as the company grew and was eventually sold to a public company. That experience led Jo Ann to her current role at Golden Seeds, which includes lending her savvy business acumen to up-and-coming businesswomen like Pippa McArdle and Gwen Carlton of "Bespoke Global," the premiere-commerce brand aggregating custom makers across home and leisure. By sharing the keys to her success, Jo Ann is helping to shape angel investing, while creating a new era of women in investing and in business.
At the Golden Seeds Summit a panel focused on "Building Great Cultures Through Dynamic Leadership" with Barbara Mowry, Chair of the Federal Reserve Bank of Kansas City and CEO of GoreCreek Advisors, and Michael Ott, President of The Private Client Reserve of U.S. Bank, who also serves as an advisor to the Pentagon. Other distinguished panelists in attendance included, Lisa Kassenaar, Editor at Large of Global Women's Coverage at Bloomberg News, as well as Deirdre Naphin who had been a Producer at CBS "60 Minutes," producing notable segments from Downton Abbey's Maggie Smith to Facebook's Sheryl Sandberg. Business executives from the media and tech world also discussed innovative business strategies on topics such as, "Monetizing Content" with Amir Akhavan, Managing Director of Jordan Edmiston Group, David Goldberg, Co-Founder and President of StyleCaster, Alex Jutkowitz, Managing Partner and Founder of Group SJR and Jen Sargent, Founder and CEO of HitFix, a leading media company.
On the second day of the Summit, 25 companies presented business updates to Golden Seeds investors. I was able to sit down with Golden Seeds partner, Jo Ann Corkran before, after and during the Summit for first-hand insights. Here is a glimpse on how one of the leading angel investors is making her mark on the industry.

What do you think it will take to get more women on boards and in leadership positions?
This is a tough question. We've really seen these percentages just about plateau. There are some strong organizations out there that continue the good fight trying to expand woman on boards through lobbying and shareholder activism. That's great.
On the other hand, it's really important for corporations to embrace the idea that diversity is good for business no matter what the public perception. In fact, our entire investment thesis rests on the extensive research that concludes that gender-diverse teams produce better returns on equity.
At Golden Seeds, our companies, as they grow, are giving our entrepreneurs, who are usually on their own boards and some of our angel investor members, extensive board experience. As the companies expand, board experience becomes more and more relevant for public company boards.
What trends do you notice developing or are on the horizon for women entrepreneurs?
We see more and more women bringing us ideas in biosciences and physical sciences. Woman make up about half the BA degrees in those STEM fields, and have for over ten years, so we are seeing them coming with business ideas. Of the 60 companies we've funded, about 30 percent are in bioscience or basic materials, or have been started by a chemical or electrical engineer.
What differences do you notice in women entrepreneurs who are in their 30s, 40s & 50s? What qualities are coming to the forefront? What changes are you seeing in entrepreneurs from the past decade?
With telecommuting, cheap computing and e-commerce, it's cheaper to start a business now. So entrepreneurs may not need the amounts of capital that they once did. That's a good thing, especially for woman who on average still earn about 80 cents on the dollar compared to men. So women amass less wealth and have less financial flexibility to start a business or invest in someone else's. Needing less capital to start a business has opened more avenues for female entrepreneurs over the last decade. At Golden Seeds we see more older entrepreneurs, who usually have more job experience. Less of the "wunderkind" in a dorm room, although we love those as well. On average our entrepreneurs have had more job experience before they reach the point they decide to found a startup. They have had one or two careers and take time to develop their resources and courage before they go out on their own.

How do your members empower the women you invest in?
Connections, connections, connections. So much about success is the entrepreneur and the people whom the entrepreneur attracts around them. Our members are fantastically generous with their connections.
A good piece of advice that I found is that entrepreneurs face all the same problems that managers face in a larger, more established company. Entrepreneurs have employee issues, contract issues, product issues, real estate issues, etc. But they only have a tiny staff so they need to focus their time on product and sales. Our members, especially those that serve on boards and advisory boards of our companies, do a lot of heavy lifting for our young (and some older) portfolio companies. Even with companies that we choose not to invest in, members that screen the companies often offer invaluable advice.

Overall, what do you think is the impact Golden Seeds will have on the next generation of leaders?
Well, I certainly hope it will be positive. It should be, we are supporting diverse leadership teams, educating a new generation of angel investors and connecting a strong bench of board members and advisors to growing companies, all of whom will influence some of the next generation of leaders.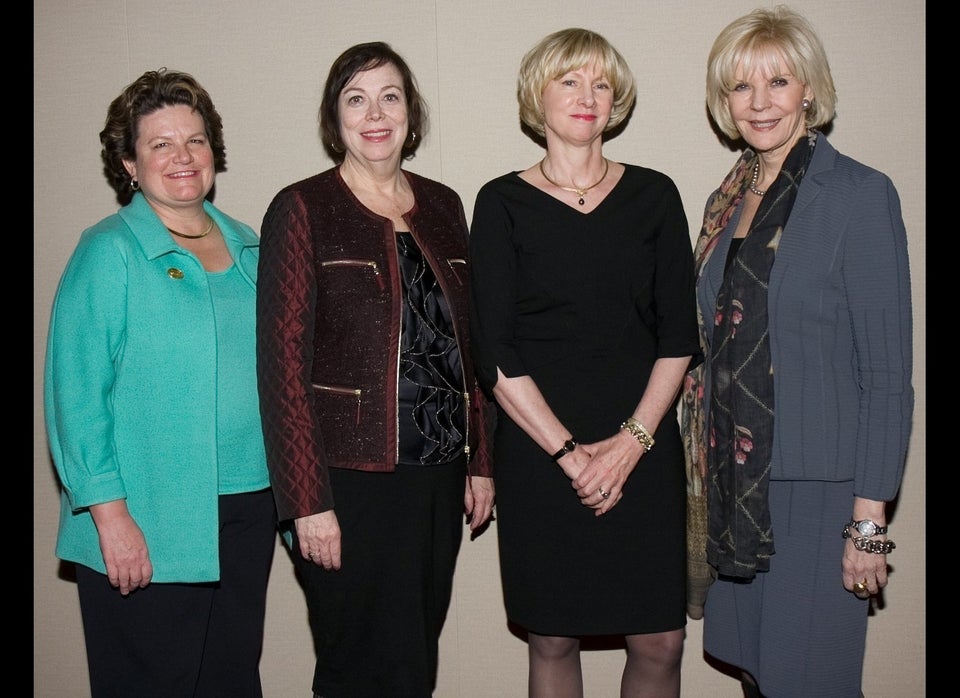 Golden Seeds Summit
Related
Popular in the Community