Uriel Palma was deployed in Egypt as an infantryman in the U.S Army when he decided to propose to his girlfriend, Harry Potter fan Trechsel Hall. With limited options thanks to being stationed abroad, he browsed the internet for ideas.
After throwing around a few options, like "some kind of flash mob or something cool like you see on YouTube," Palma came across a post on Bored Panda about an engagement ring box in the form of a golden snitch. He reached out and commissioned its maker, Zealand-based jeweler Asher Freeman, to create a custom version to use in his proposal.
It came with a mini Nimbus 2000 charm key to unlock it.
Palma told HuffPost he learned about Hall's affinity for Harry Potter at the beginning of their relationship, and she forced him to read the books while he was deployed.
"Those books definitely helped pass time during boring duty hours," he said.
He and Freeman worked through the process of creating the snitch box together from start to finish, down to its magical opening detail.
"It was his idea to be able to lock the snitch with a mini Nimbus 2000 broomstick charm," Palma said. "The guy is smart."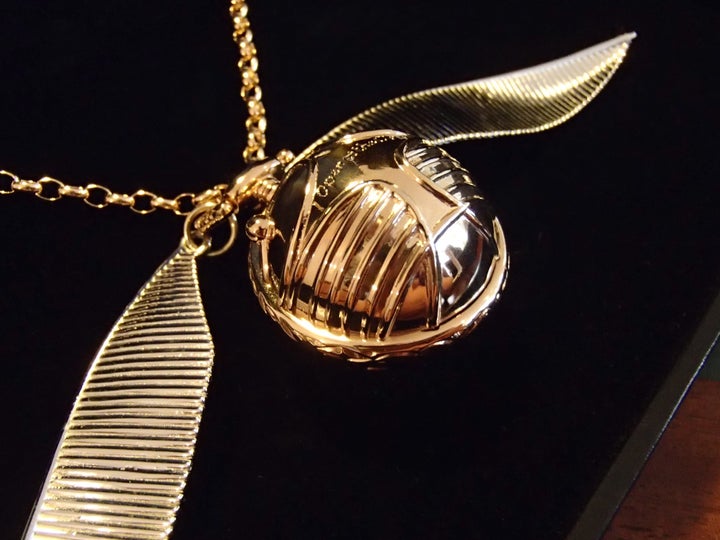 Palma gave Hall the snitch at the beginning of a trip to Japan. "She couldn't figure out how to open it," he told HuffPost.
When they arrived at the rooftop of a restaurant in Tokyo a week later, he presented her with the Nimbus charm that unlocks the snitch and proposed.
"Her smile will be engraved in my memories forever," said Palma, who currently lives in Germany.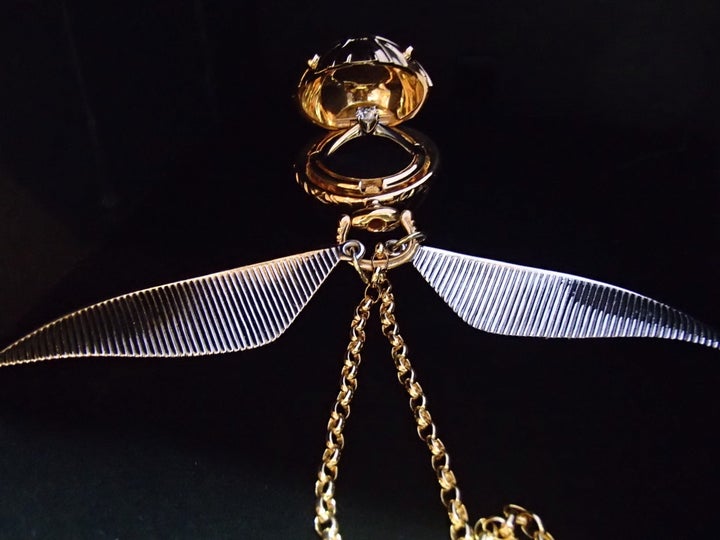 Palma told HuffPost that he and Hall are "very balanced like yin-yang, both of us keeping each other in check," and plan to get married in September in a "simple and quick" ceremony at a courthouse.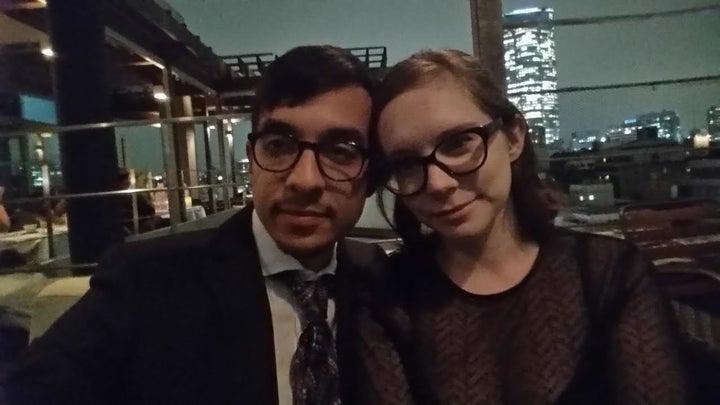 We wish these two a future filled with many more magical moments.