The Golden State Warriors have broken what for two decades was seen as one of basketball's most iconic records, going 73-9 in the 2015-2016 regular season to claim the title of best regular season record in NBA history.
With a 125-104 victory over the Memphis Grizzlies on Wednesday night, the Warriors narrowly eclipsed the previous record holder, Michael Jordan's Chicago Bulls, who went 72-10 during the 1995-1996 season on their way to Jordan's fourth NBA Championship.
After the game, Jordan release a statement congratulating the Warriors.
Stephen Curry reached his own personal milestone in the third quarter as well when he hit his 400th three-pointer of the season. He ended the game with 46 points for the game and 402 threes for the year, the latter mark far and away the most by any player in a single season. Curry set the previous record last season with 286.
Stephen Curry's 400th three-pointer of the season.
Throughout the year, the Warriors amazed both fans and opposing teams with their mix of selflessness and pizzazz. At the center of the team's identity was Curry, the reigning and sure-to-repeat MVP. Overall, he topped the league in both points per game and PER. But his season will perhaps be best remembered for his ability to consistently knock down deep threes.
Despite clinching the record, the Warriors' road to their second-straight NBA championship is far from certain. Waiting for them in the playoffs are Gregg Popovich and his San Antonio Spurs, who themselves put together a historic NBA defense on their way to a 67-15 record while beating teams by almost the exact same margin every night as the Warriors.
But for tonight, none of that matters in Oakland, California. The Warriors are 73-9, and the once-struggling franchise is now perhaps the best we've ever seen.
Related
Before You Go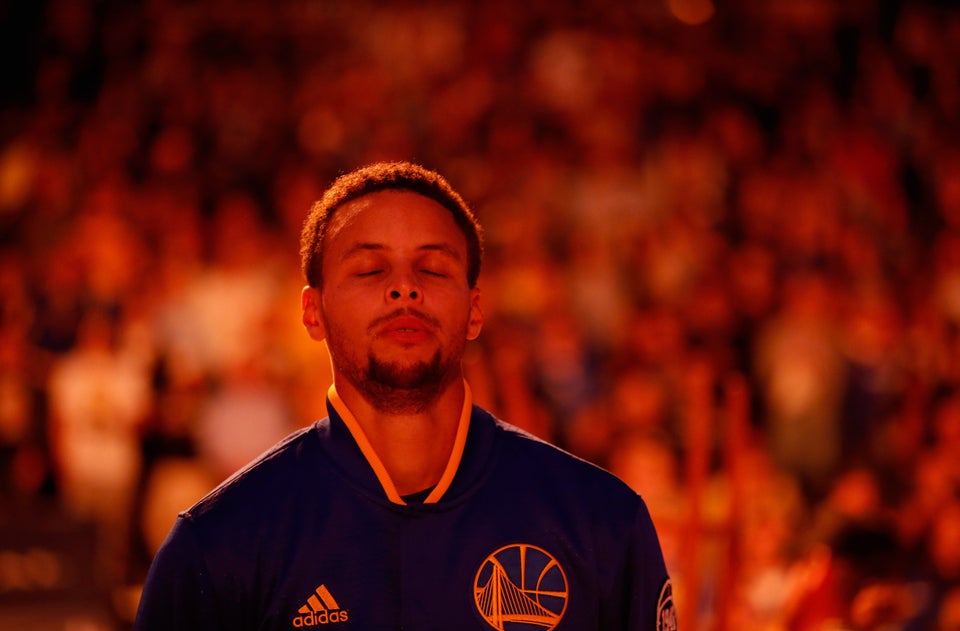 Ridiculous Stephen Curry Photos From His 2015-2016 Season
Popular in the Community