The Golden State Warriors beat the Cleveland Cavaliers 105-97 in Game 6 of the NBA Finals to win the 2015 title on Tuesday. It is the team's first championship since the team won the title 40 years ago in 1975.
Stephen Curry and Andre Iguodala led the way for the Warriors with 25 points apiece. Draymond Green chipped in 16 points, 11 rebounds and 10 assists.
Stephen Curry and Draymond Green celebrate their first championship.
The Golden State Warriors celebrate the team's first championship since 1975.
"I'm in the family business and this is for the family," said Curry, noting his father, Dell, played 16 years in the NBA, but never won a championship. Of course, there was a celebratory Curry family selfie too.
The championship caps a remarkable season for the Warriors, in which the team surpassed all reasonable preseason expectations. At the end of the regular season, the Warriors had the best record in the league, the best defense in the league and the second best offense in the league. Stephen Curry, who was one of five members of the All-NBA First Team, went against every other member of that team during the playoffs: the New Orleans Pelicans' Anthony Davis, the Memphis Grizzlies' Marc Gasol, the Houston Rockets' James Harden and finally, LeBron James.
Andre Iguodala discusses the Warriors' season after winning NBA Finals MVP.
A visibly drained James nevertheless pulled together 32 points, 18 rebounds and nine assists for the Cavaliers in Game 6. James recorded one of the most memorable finals performances in modern NBA history, leading all players in points, rebounds and assists, a first in the history of the NBA Finals. He even received four of the 11 votes for finals MVP despite his team losing. It was a good series after all.
Before You Go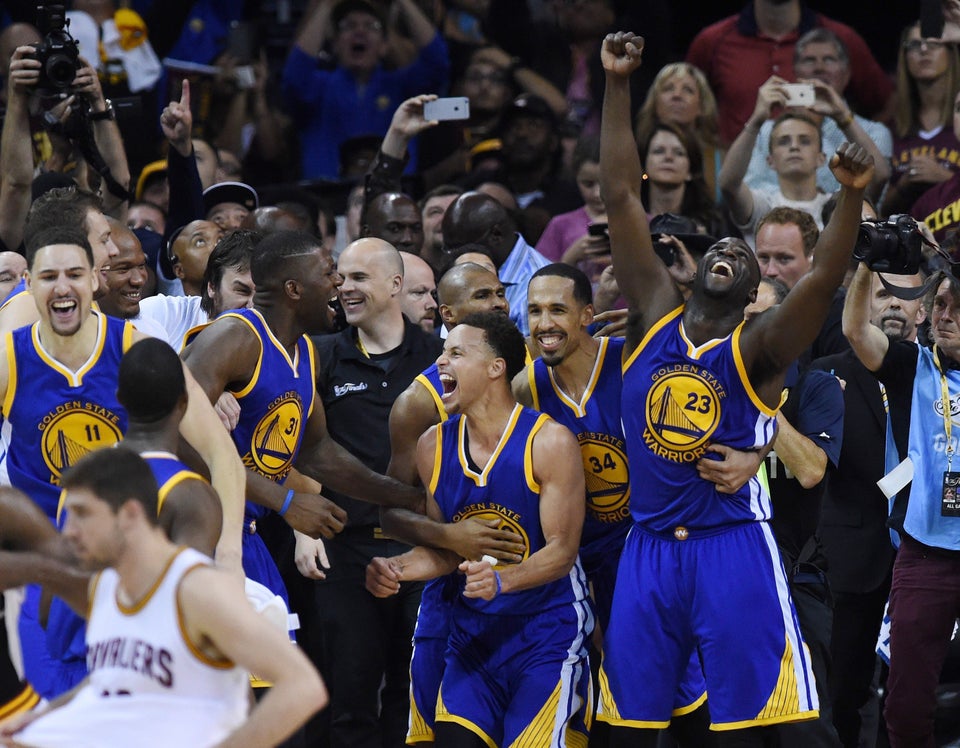 Some Cool 2015 NBA Finals Photos
Popular in the Community