The record is all anyone in sports circles can talk about these days. Spoken of with a special emphasis -- implied italics, underlying underlining -- the record is the 72-10 best-ever win-loss benchmark currently held by the 1995-1996 Michael Jordan-led Chicago Bulls, which Stephen Curry and his Golden State Warriors are trying to top.
The NBA's (blue and) golden boys are close. To date, the Warriors are sitting at 66-7, and with just nine games left until the playoffs roll around, it's looking like win-loss history will indeed be made in a matter of days, barring a collapse.
But lost in the shuffle of the record are a bevy of other notable, no-way-but-how benchmarks that Golden State has already reached this year, largely thanks to the downtown heroics of Curry and backcourt mate Klay Thompson. So while we all count down the games until that one well-known record is set, here are 10 other feats that the Warriors have already accomplished this season.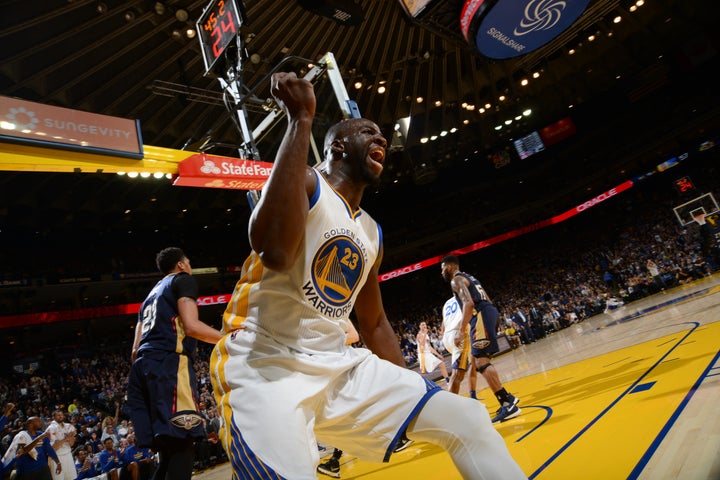 Nov. 2 | Largest win-margin over a campaign's first four games
With blowout victories over the New Orleans Pelicans (twice), Houston Rockets and Memphis Grizzlies to start the year, Golden State kicked off its quest for another ring by tallying the largest win-margin ever (100 points) over a team's first four contests.
Dec. 5 | Best-ever start to a season
Taking down the Toronto Raptors, 112-109, the Warriors clinched the best start to a season of any professional sports team ever, at 21-0. They'd eventually reach 24-0 before falling to the Milwaukee Bucks on Dec. 12.
Feb. 10 | Best-ever All-Star break record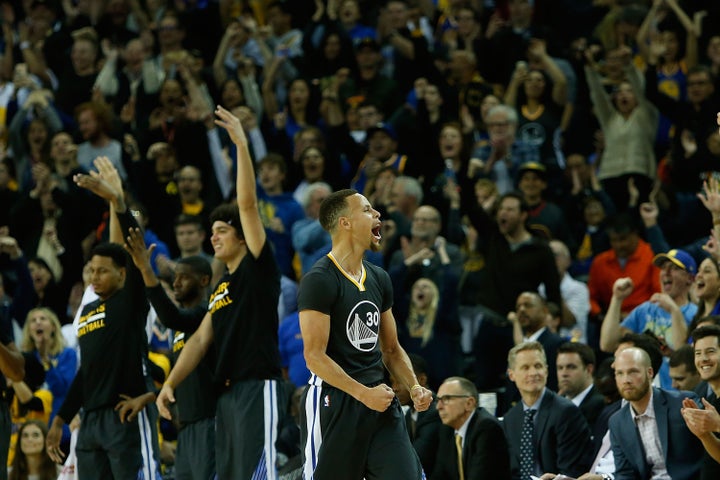 Feb. 27 | Quickest playoff berth ever
Golden State officially clinched a postseason spot on Feb. 27, doing so more quickly than any team ever had before. There were nearly two months remaining in the regular season at the time of the berth.
Feb. 27 | Most single-season threes by one player
March 7 | First player to hit 300 threes in one campaign
March 7 | Longest-ever home court winning streak
March 25 | Most threes in one game
Thanks to a helping hand from the Dallas Mavericks, the two teams combined for the most made triples in single-game history (39). Again, Golden State broke its own benchmark. It had been just 14 days since the Warriors and the Portland Trail Blazers had scratched their names onto that long-distance record with 37.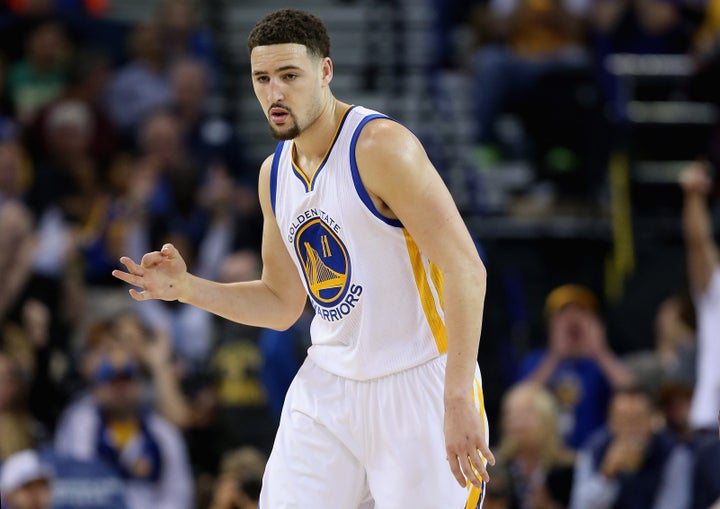 March 25 | Team record for threes hit in one season
With their spate of made threes that night (21), the Warriors nabbed the league's single-season record for treys as well (933).
March 27 | First teammate duo to drain 600 threes
The Splash Brothers swished and splashed their way to another downtown first: With nine threes made against the Philadelphia 76ers on Sunday, Thompson and Curry became the first pair of teammates to combine for 600 triples in one year.
We still don't know whether Golden State will top Chicago's win-loss record. But it's already clear that Curry and his 2015-2016 Warriors will decorate the NBA's record book for some time.
Before You Go
Stephen Curry: From Rookie To Stardom
Popular in the Community