 Golden Tate stole the spotlight on "Monday Night Football" once again.
After connecting with quarterback Russell Wilson for an 80-yard touchdown, the Seattle Seahawks' wide receiver caught flak for his brazen taunting of Rams defensive backs Rodney McLeod and Janoris Jenkins. Tate initially leaped over Jenkins to catch the deep pass from Wilson. He then waved at both defenders as he made his way to end zone. With an official nearby for the final stretch of the touchdown, a flag was thrown for taunting and the Seahawks were penalized 15 yards on the ensuing kickoff.
More than a year after making the controversial TD catch against Green Bay dubbed the "Fail Mary," Tate's pair of touchdowns proved to be the difference as Seattle went on to hold off St. Louis and win 14-9. Not surprisingly, Tate's taunting sparked some criticism among NFL media on Twitter.
"That was immature of me. Hurt my team. I've gotta stay composed," he said. "Act like I've been there before. I gotta apologize to our special teams. I put them in an awkward situation, but more happy to get up and learn from it and move forward."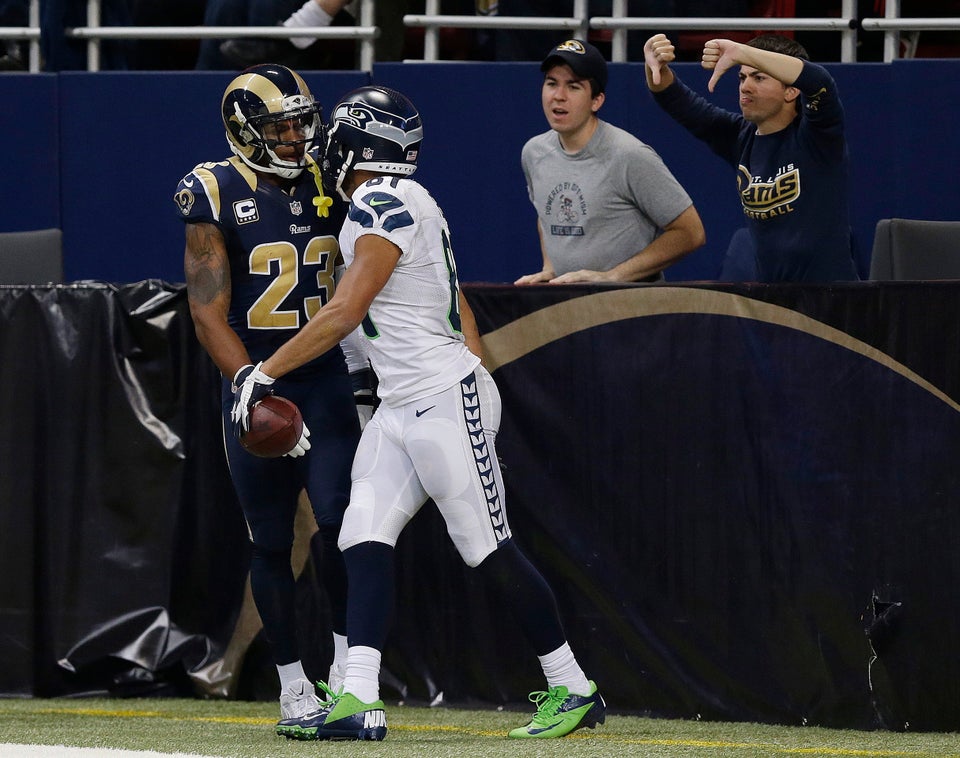 PHOTOS: Seahawks vs. Rams