(Story continues below) Senior Keeper Karen Davis (left) holds Icy and Education Officer Claire Peterson (right) holds Polar at Cleland Wildlife Park in Adelaide, Australia.
According to a statement released by Cleland, the two wombats were separately discovered in 2011 and raised together at a rescue center in South Australia before being transfered to the conservation park earlier this year. The 3-year-old wombats -- a female named Icy and a male named Polar -- were introduced to the public this week, after taking some time to become acclimated to their new environment.
However, Cleland Wildlife Park Manager Nalini Klopp notes that these particular types of southern hairy-nosed wombats are extremely rare.
"Golden wombats are virtually unknown in the wild, given their lighter color makes them susceptible to prey, and we only know of one other in captivity," Klopp said in a statement.
Before You Go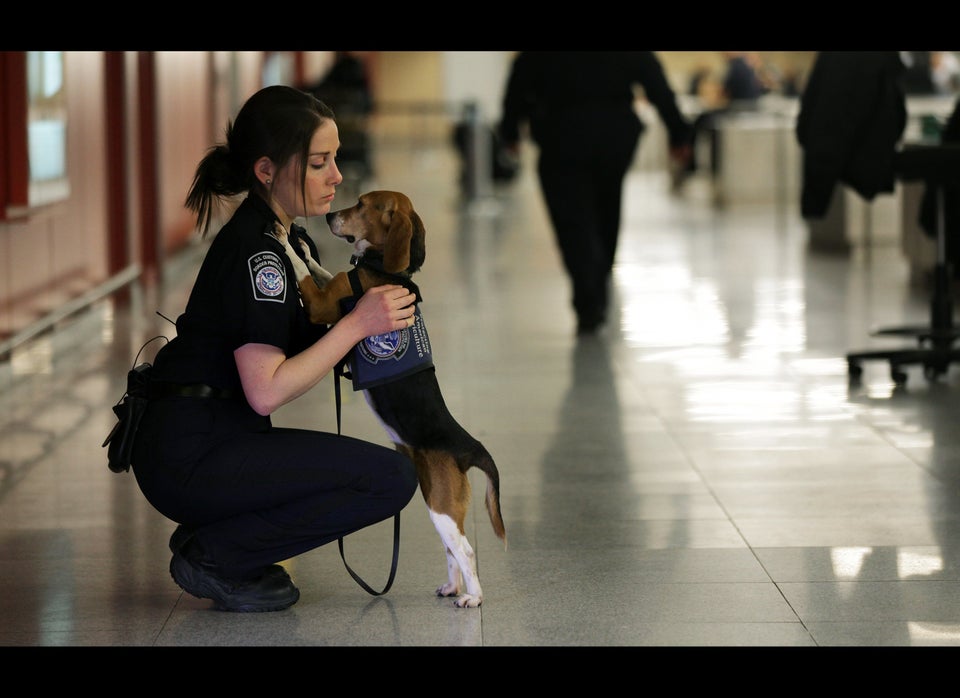 Animals Who Need Hugs
Popular in the Community