Taking a moment to sit down with a cup of tea is not something many people do anymore. Whether it's the call of one's smart phone preventing you from relaxing with a cup, or the ease that big coffee and tea chains give in taking one on the road, tea time is suffering.
Charm Villa has come up with a solution to bring it back, with adorably creepy goldfish tea bags. LOOK: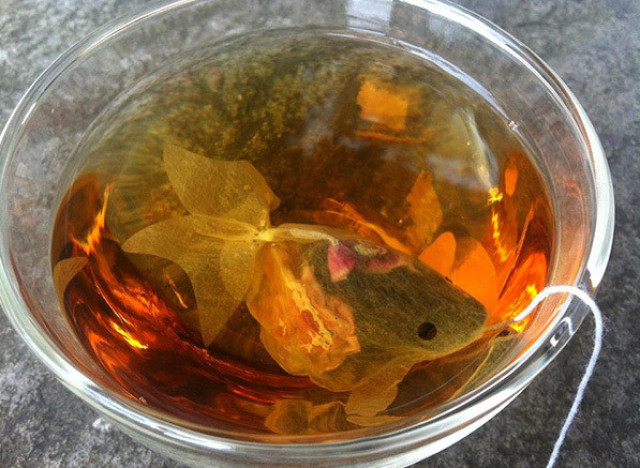 While most tea bags serve but one purpose -- to brew a cup of tea -- these goldfish tea bags do that AND aim to delight. With each tug of the teabag, the goldfish comes to life and appears to swim in your cup. It's cute. A little creepy too, but mainly cute.
The goldfish tea bags take 16 steps to make -- cuteness does not come easily -- and will probably reflect that work in their cost. At the moment, they're not yet for sale. But stay tuned on the Charm Villa site for more information. For now, watch the tea bags in action.