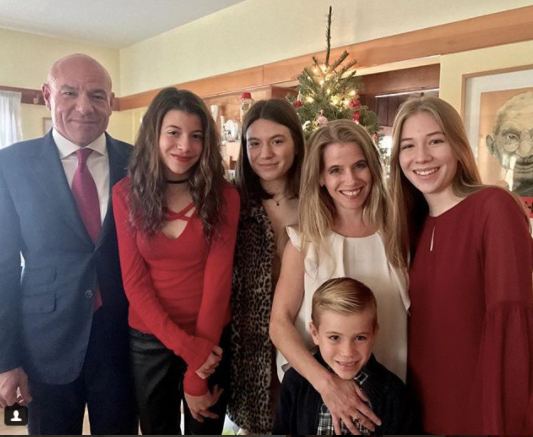 Love is what love does, it really is.
December 24, Christmas Eve, was always my absolute favorite day of the year, when after going to service, our mother Nancy Collie would hold court at the family home, usually surrounded by snow down by the Bay. The special foods and drinks, the intoxicating smells, the chirping sounds of happy children, her fruitcake par excellence soaked for a year in sherry/brandy, the music, the smiles, and most of all, her love of her children, grandchildren, family and extended family.
Just before she passed away, way too early, she told me, "Ashley, my son I'd do it all over again." All over, meant bearing six children, who brought her dozens of grandkids and great grandkids. Love begets love. And, mothers, right?!
So, after she passed, Christmas Eve was never quite the same. Until a couple of years ago, thousands of miles away from my family home, I was invited to Cris and Goldie D'Annunzio home, right here in Los Angeles, a very east coast-looking home, with very east coast traditions and ambiance. Both are from Pennsylvania.
And, it took me right back to my own mother's special night. The first time I went over, the D'Annunzio house, so warm and welcoming with all those familiar sounds, smells and tastes, was a house of mothers. Goldie's mother, Cris' mother and Goldie herself at the center of the swirl of smiles, laughs and love. Goldie, who apart from being an incredibly active mother of four, including three teenaged young ladies, is a health/beauty consultant, while her husband Cris is an actor/producer and former pro football player.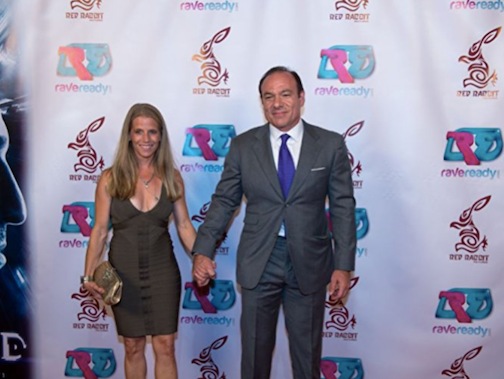 Just recently, their eldest daughter, Sofia, turned 18, and Goldie penned an amazingly heartfelt ode to a mother's love of her child. I thought it was worth reproducing for its honesty. As the Hugh Grant-starring movie said, "Love is actually all around..."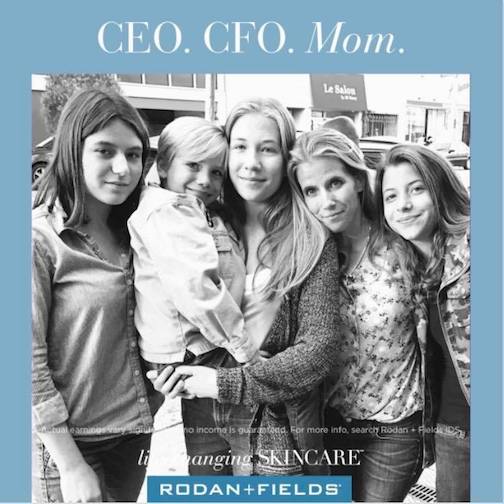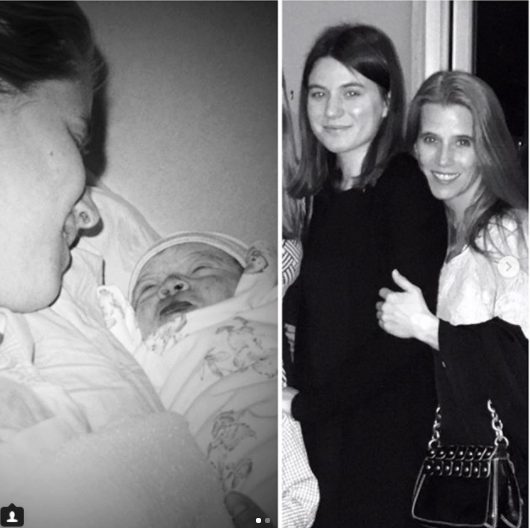 "For as long as I can remember...call me simple or old fashioned...the one thing I wanted in life was babies. And when the time was about to come...I remember being so excited and scared all at once. Will I know what to do? How will I care for this little being? What if I fail? And then...came her...this sweet little girl that cried as she entered this world and silenced the moment she laid upon my body. Like a puzzle piece that can only fit in one spot. The moment I became a mama and not just me anymore. I was more then me. Was it easy...hell no! Details not needed of raising little girls. Did I rise...yes...did I fall...absolutely...but did I survive...yes...and so did she.
"And much like the throes of motherhood, like the end of a rain storm...rises a beautiful and magnificent rainbow...my beautiful, old soul Sofia — loving, kind, loyal and caring, talented, creative and smart, strong-willed and witty, often a jokester and sometimes even temperamental and moody! Always keeping us on our toes yet never ceasing to amaze us...continually leaving us in awe and making us proud. Today you are a young adult. With the world before you, promise you'll never stop reaching for the stars. You can and will be everything you want!
"Happy 18th Birthday, Sofia! You mean more to me than I can ever express. You not only made me a mama but you also taught me that if we just stand together...strong...even when it doesn't feel like it, we can survive anything. Thank you! I love you to the moon and beyond!"
One more thing, as The Beatles sang, "And in the end/The love you take/Is equal to the love you make…"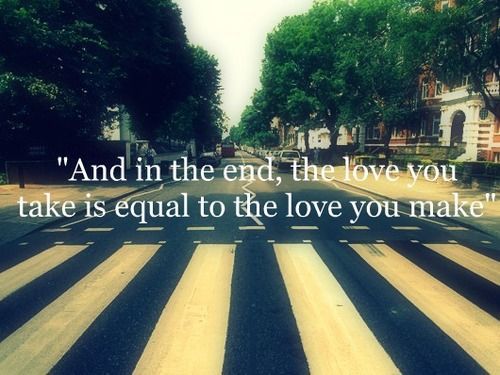 Related
Popular in the Community