As a mother of three adult children, actress Goldie Hawn has learned a lot about parenting over the last three decades. Though her kids -- Kate Hudson, Oliver Hudson and Wyatt Russell -- have followed in their mother's footsteps and pursued careers in entertainment, Goldie has always believed in the importance of allowing her children to define themselves and live their own lives. Of course, wanting to let go and then actually being able to do it are two different things.
Like many moms and dads, Goldie admits she struggled with stepping back, especially with her middle child, Kate. But, as Goldie tells "Oprah's Master Class" in the above video, an ancient story in Greek mythology helped her realize the importance of giving kids room to discover their own identities.
"One of my favorite stories is Demeter and Persephone," Goldie says. "It's a story of a mother and daughter, and how the mother was everything to that daughter. The daughter looked at her, and the sun rose and set on her. And they had so much fun together."
As the story goes, Persephone grew into a beautiful young woman and was abducted by Hades, the god of the underworld. Demeter was beyond distraught and grieved the loss of her daughter. The goddess of the harvest, Demeter stopped caring whether crops lived or died, and her grief was reflected in the seasons. "It was winter, then it was fall, and it was winter again. Then she created fall again," Goldie says. "Spring and summer didn't exist, because of her bereavement."
Then, Hades agreed to a deal that would return the young woman to Demeter.
"She said, 'If I can have my daughter back for half of the year, I will create summer and spring," Goldie says. "Her daughter came back -- greater, more formed. Their relationship moved on in a different relationship, but it brought the mother great joy."
Goldie's interpretation of the myth sheds light on Persephone's transformation. "She had to become a woman, and she had to leave the clutches of her mother, in order to define who she is," she says. "To find out who she is, to individuate, to become whole."
While this Greek myth itself may be ancient, the lesson that Goldie takes from it is truly timeless.
"What this is, is an example of how we as mothers have to be able to not just pass the baton, but to be able to give free reign for your daughter to grow, to make mistakes," she says. "Doesn't mean they're not watched. But it means that they're honored. You watch them [become individuals], you watch them fight you."
As she sees it, this is a crucial component of parenthood.
"That's what being a mother is also, is witnessing. Just be there. You don't always have to power over," Goldie says. "I believe that this is one of the most important things as a parent you can do... to let go, in times, so these children can formulate their own identity."
"Oprah's Master Class" airs on OWN, the Oprah Winfrey Network.
CORRECTION: An earlier version of this story stated that Kate Hudson is Hawn's eldest child. Oliver Hudson is her eldest child; Kate is her second child.
Related
Before You Go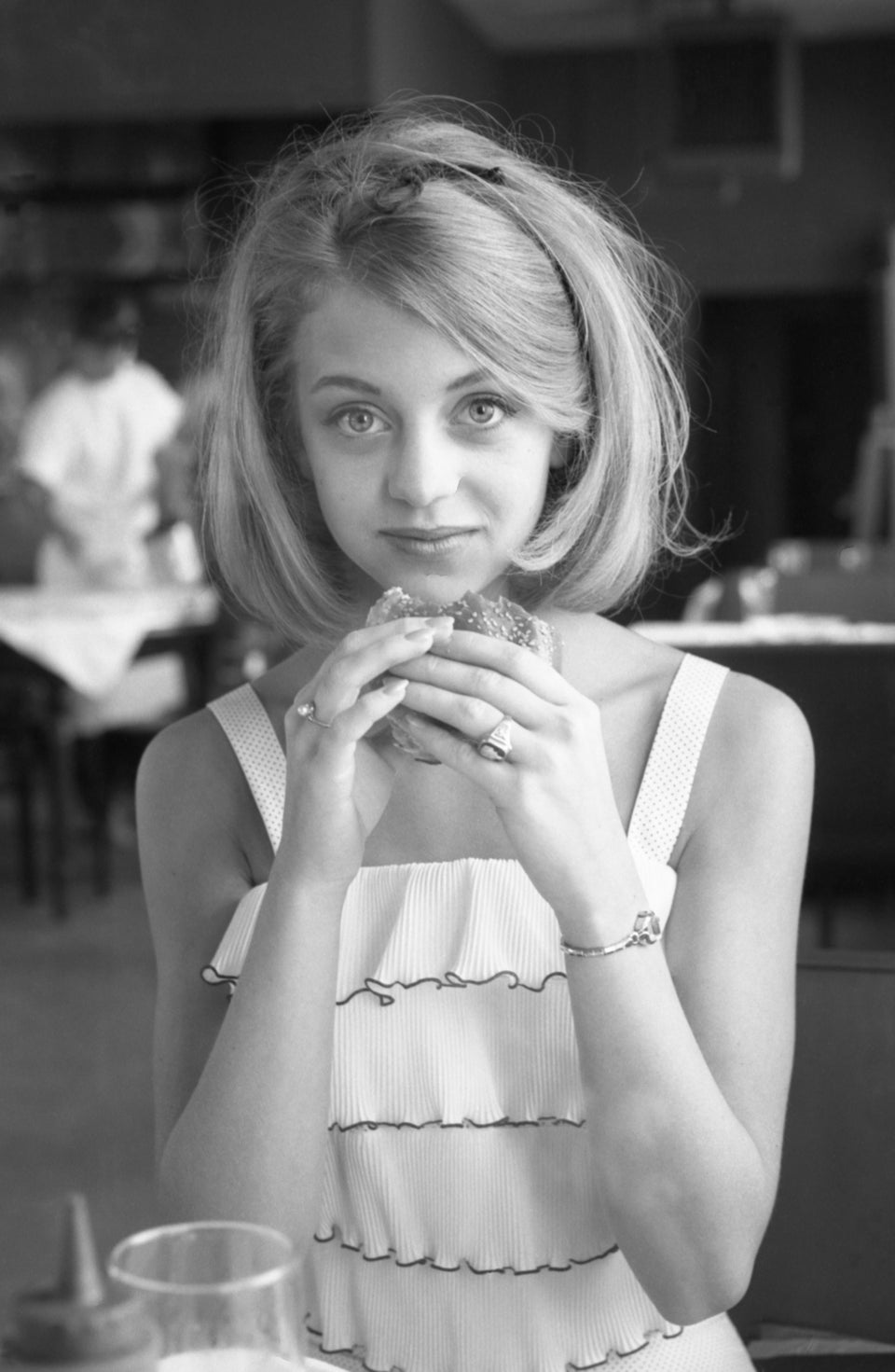 Goldie Hawn Style Evolution