The contraption is made entirely with toys, and the new lyrics say it all:
"It's time to change!
We deserve to see a range,
cuz all our toys look just the same,
and we would like to use our brains.
We are all more than princess maids..."
BRB, we'll be building -- and dancing -- for a while.
If you're left wondering how the heck they built the thing, GoldieBlox also posted the behind-the-scenes clips with the builders below.
Related
Before You Go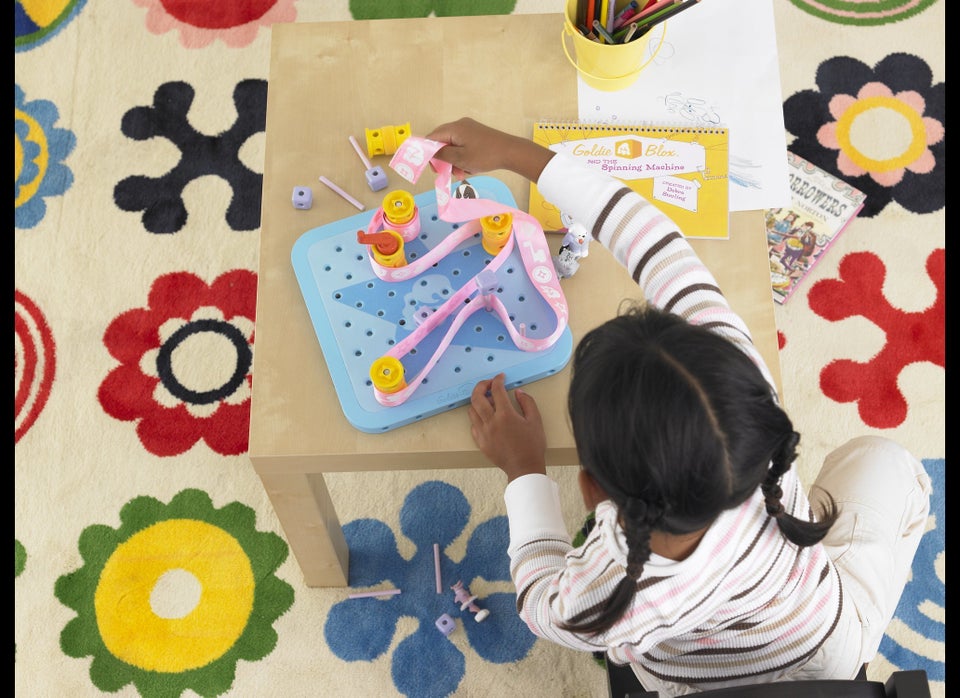 GoldieBlox: Photos Of The New Toy