"More than a princess. We are the champions." Those are the new lyrics -- and the empowering message -- of GoldieBlox's video remake of the famous Queen song. It is a musical manifesto that features little girls with big voices and a big mission.
"The odds are against us. We've been told that GoldieBlox can't survive in mass stores next to Barbie. Convention says that engineering toys for girls are a 'niche' for the affluent, and for the internet. Together, we must prove convention wrong," Sterling wrote on YouTube.
And so, customers are instructed to follow the lead of these little girls in the video -- invade Toys 'R' Us, Tweet or Instagram pictures of GoldieBlox on shelves and pass the message on.
"I want to expose every girl I can to engineering, so my dream was to create a mass market product," Sterling told Forbes.
According to the San Francisco Business Times, the toy will soon be available in the construction set section at more than 600 Toys 'R' Us locations and online, and will retail for $29.99.
Related
Before You Go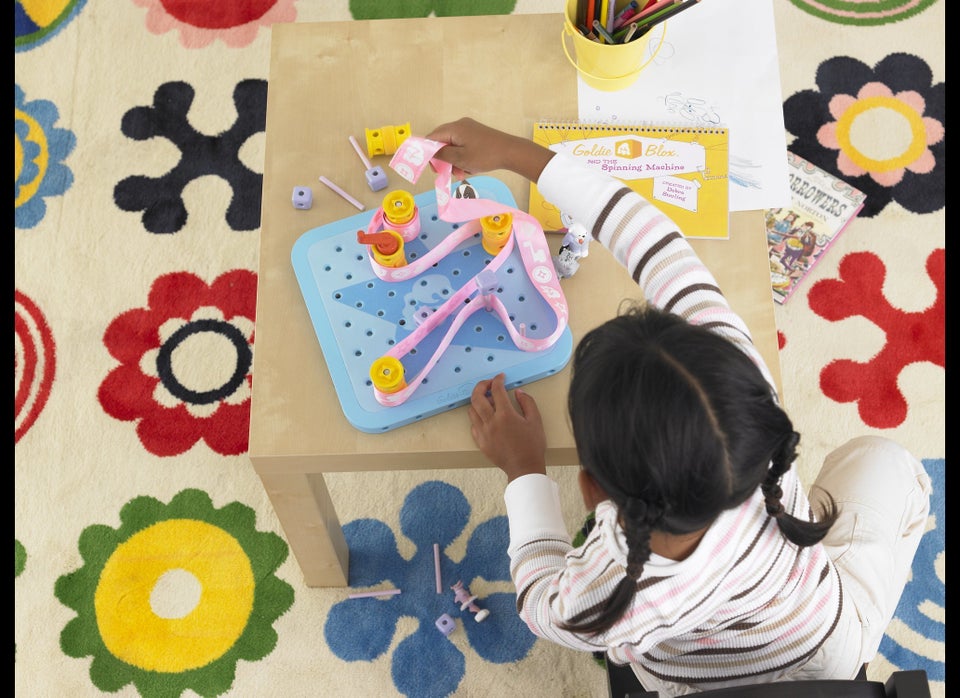 GoldieBlox: Photos Of The New Toy