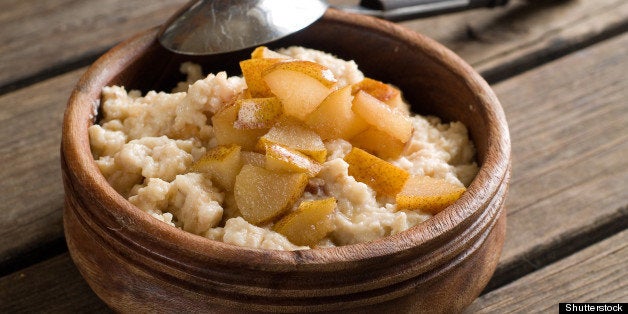 Yesterday I was offered a part time job, and on February 2, I will change my retired status to semiretired.
I've struggled with fulltime retirement. I've read the articles and books; researched employment possibilities; agonized over the gap between what I am qualified to do and what I am willing to do; edited my long (too long!) resume; talked with acquaintances and family members; and followed my own intuitive direction.
Like Goldilocks who struggled to find something just right, I believe I may have found a satisfactory fit for me. Importantly, after I accepted the new position, I was able to tell my husband, I've come to understand I'm not entirely ready to close my professional toolkit.
It was easy for our grandparents. If they lived long enough they eased into senior citizen status without questioning their role in their family, their community or society. I have a picture of my grandmother nearby. She baked cookies and put on her hat every Sunday and went to church. She was an accomplished school superintendent as a young woman, but once she married a man with six children, there was no question she would walk away from her career and devote herself entirely to family. She fulfilled that role heroically until the end of her life.
My mother was an educator who juggled a work life balance, including that of a single parent when my father died. She worked past retirement age (with school board approval of course), then entered a vigorous second act wholeheartedly committed to her family. She lived for her children and grandchildren, who came along relatively late in her life. I never heard her express a longing to fulfill a bucket list of things she wanted to do, and her social security and teacher's retirement comfortably supported her lifestyle.
I am now the same age as my mother when she finally retired. And yet I have not been content to just be. I have felt like I am missing out on possibilities where I might continue to be invigorated, stimulated and challenged. Most importantly, the life priority of quantifiably contributing to the well-being of others is an element which has been absent from my life over the past year. And as a Boomer, I have more information on how I can stay involved with life -- to blog, to travel, to create, to study, to teach, to mentor and so on.
Finding an environment which is a good fit required me to develop the proverbial checklist. First, I put my ego aside and acknowledged I no longer desired elevated positions. I've fulfilled wonderful professional and volunteer accomplishments, but the stressful price was very real. Additionally, I realized I needed to be out of the house interacting with people contrasted with stay-at-home work in my pajamas or tracksuit. And finally, finding a situation where I could apply my development skills before they got rusty seemed logical.
I appreciate my new employers who believed I would be a value added element to their charitable work. After twenty plus years as a successful nonprofit administrator and development professional, I am confident I can still contribute to the well-being of others and solve problems creatively. Fifteen hours each week to scratch the itch of work will be just right while I continue to juggle volunteerism and time with family. Like Goldilocks, I have found the solution -- full time work (too hard); full time retirement (too soft); semi-retirement... just right.
And when the time comes to close the toolkit for good, I will know it.
Calling all HuffPost superfans!
Sign up for membership to become a founding member and help shape HuffPost's next chapter