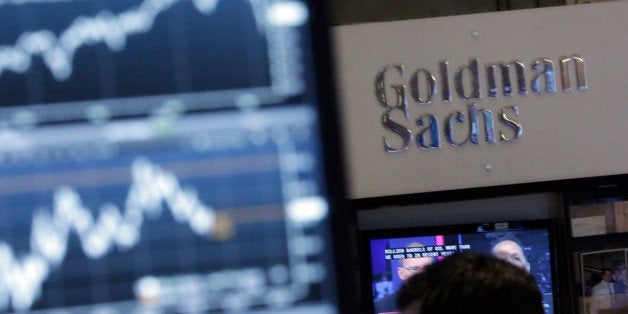 Goldman Sachs just announced a policy that typically would go without saying at most workplaces outside of the elite and pressurized world of investment banking: Interns will no longer be allowed to work between midnight and 7 a.m.
The policy shift, first reported by Reuters and confirmed by Goldman Sachs in an email to The Huffington Post, comes a little more than two weeks after the New York Times reported on the death of 22-year-old Goldman Sachs analyst Sarvshreshth Gupta, who had "felt overwhelmed by the all-nighters and 100-hour workweeks," according to the story.
Goldman convened a meeting to talk about work-life balance at the bank in the wake of Gupta's death, according to the Times.
A spokesman from Goldman Sachs would not say that this recent change was in response to any event. "This a continuation of our ongoing efforts to improve the overall work experience of our junior bankers," said Michael DuVally in an email. "We're continuing to examine the issue and when we identify areas that will improve the junior bankers' overall work experience, we'll implement further changes. The process is ongoing."
This new policy only applies to interns. As to whether or not Goldman analysts are working at the office all night long, DuVally said he wouldn't generalize.
Goldman and other big banks have been slowly improving conditions for their more junior workers since at least 2013 after the death of a young Merrill Lynch intern. The official cause of death was epilepsy, but reports at the time also said he had been overworked to the point of exhaustion.
In the aftermath, Goldman was the first to make what is unfortunately a radical move in banking: The firm now tells analysts that they must take Saturday off. (If you are a Sunday church-going type, you can switch days.) JPMorgan Chase and Citigroup soon followed suit, announcing that junior bankers should take one "protected weekend" a month where they didn't work. Goldman also offers a protected weekend.
Goldman this year also raised pay by 20 percent to $85,000 for first and second-year analysts as part of its effort to improve working conditions and stay competitive.
All these changes come as investment banks -- once the "it" places to work for graduates from the elite business schools and colleges -- are increasingly competing for talent with Silicon Valley firms like Facebook. To be sure, entry-level types work hard at those places, as well. But tech companies are more likely to have the reputation for being fun, cool places to work. The banks are more widely known for being unhappy places to work, more sweatshop than fun-house.
On former Goldman Sachs analyst told HuffPost that as counter-intuitive as it may seem, sometimes it makes life easier to work past midnight. Often-times, an assignment would come in from a more senior banker at 7 p.m. and it would be better to make sure the work got done at night -- rather than holding off till morning, when yet more work comes in.
Will the new policy lead partners and analysts to stop giving late-breaking assignments? The Goldman spokesman told HuffPost that the firm has "asked for the cooperation of our more senior bankers to make this policy a success."
Related