SYDNEY ― Wendy Bowman was forced off her family farm a few hours north of Sydney, Australia, in the late '80s after a coal mine contaminated the water supply and caused her crops to die. Two decades later, she had to move again after another mine served her an eviction notice. But in 2010, when yet another company threatened to mine on her property, she'd had enough.
Bowman, now 83, filed suit, refused offers of millions, and despite being surrounded by mines on three side, has worked to protect her land and an important waterway from contamination ever since.
She is one of six conservationists ― one from each inhabited continent ― honored this year with the Goldman Environmental Prize, billed as the world's most prestigious award for grassroots activism. Past awardees have fought against air pollution in Slovenia, defended land rights in India and helped spearhead lead cleanup efforts in Los Angeles.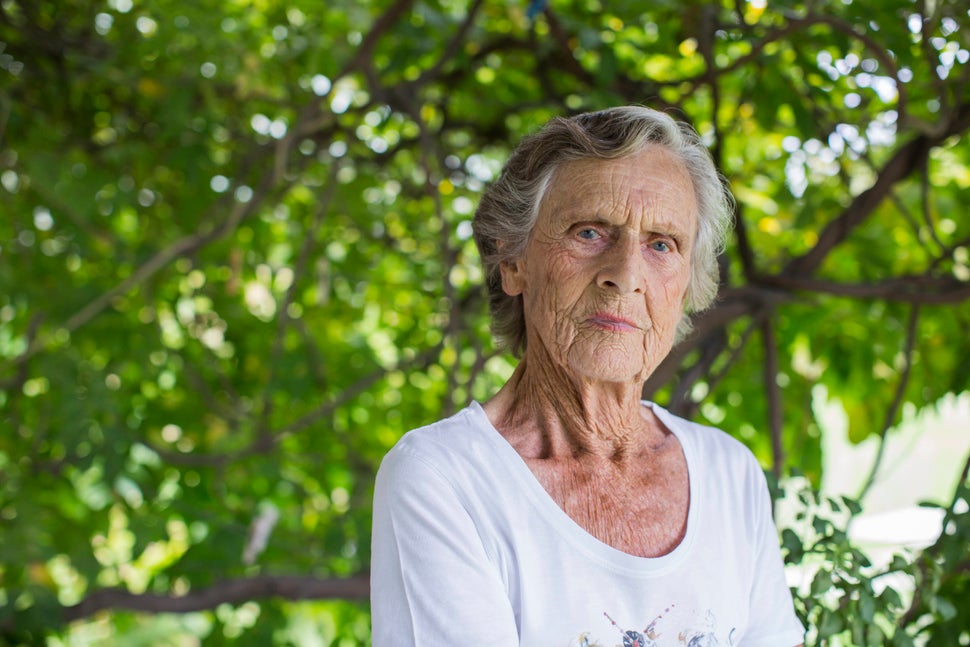 In Australia's Hunter Valley, a fertile wine region about 100 miles from Sydney, coal mining has rapidly expanded, spurred by increased demand in Asia. The area is now home to dozens of coal projects, including 16 open cut mines like those Bowman has long fought.
Speaking from San Francisco ahead of the award ceremony, Bowman said the region where she lives has changed dramatically over the past 30 years. "The whole landscape has changed," she said, adding that "even the wind comes in a different direction. "
Along with the environmental impact of huge, city-sized pit mines, most of the families that grew up in the Hunter Valley are no longer there, she said.
"The thing is, a lot of those mining people were very cruel and very arrogant, they treated the land owners very badly," Bowman said. "People just sold and went because they couldn't stand it any longer. So many of the original families have gone."
Bowman was one of the early landowners who ceded control of their property. Coal dust coated her crops, got in the milk she tried to sell and even settled in her lungs. She says 20 percent of her lung capacity is gone thanks to the pollution. A 2015 report by the Climate and Health Alliance estimated that coal burning in the Hunter Valley contributed to about $450 million in health care costs annually.
Two moves later, Bowman landed at a farm called Rosedale and launched a group called Minewatch NSW to help landowners face off against energy companies. But it was only a few short years before another coal company, Yancoal, tried to force her to sell Rosedale as well. Bowman refused, and a court decision protected her land for as long as she decides to keep it.
Speaking about the experience, Bowman said she knew at the time that if she sold, a half dozen other farms would be affected by her decision, because the mine would've been right next to a creek that irrigated her neighbors' properties.
"It meant that if this water became so bad, like it had before, all the farmers downstream would've had to go," Bowman said. "Having seen the destruction on the two pieces of land I loved so much, I couldn't see the destruction of this area."
Bowman's behind-the-scenes work nonetheless drew the notice of those at the Goldman Environmental Foundation. When someone called Bowman to tell her she'd won an award and a one-time grant of $175,000, she thought it might have been a scam.
Having seen the destruction on the two pieces of land I loved so much, I couldn't see the destruction of this area.

Wendy Bowman, Goldman Environmental Prize winner
The fight against mammoth corporations, often energy developers, is a common theme linking this year's Goldman Prize winners. 
Prafulla Samantara, the winner for Asia, launched a 12-year legal battle to defend an indigenous community from an open-pit aluminum mine. Rodrigo Tot, an indigenous leader in Guatemala, did the same against nickel mining operations. American mark! Lopez worked to hold a battery recycling plant accountable for pollution from heavy metals, and Uroš Macerl of Slovenia helped stop a cement company from fouling the air.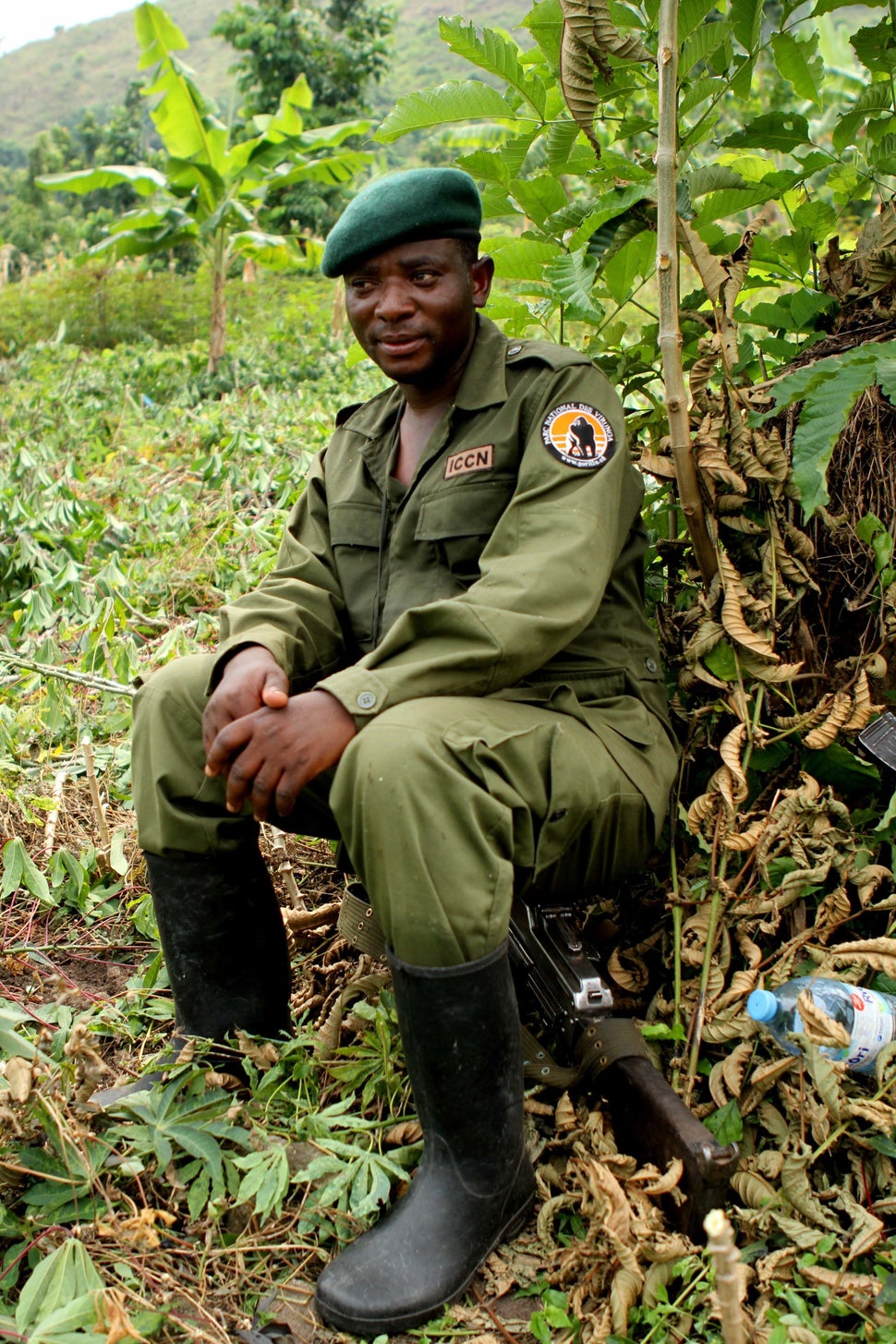 Katembo, a former child solider, was a longtime ranger in Africa's oldest national park, a World Heritage site home to the most of the planet's remaining mountain gorillas and one of the deadliest places on the planet for wildlife defenders, 160 of whom have been killed in the area over the last 15 years.
Despite the threats, Katembo went undercover to document how a British oil giant, SOCO International, attempted to conduct illegal oil exploration in the park. The footage he collected cost the company millions in funding and forced SOCO to announce it would give up an oil license in the park.
But the effort was not without its own trials: During the campaign to expel the company, Katembo was arrested and tortured for more than two weeks. Upon his release, he went back to work immediately.
"I was not more special than the 160 workers who had already died to protect the park," Katembo said.
He has since been transferred to Congo's Upemba National Park and has faced ongoing threats. He expressed hope that the Goldman Prize would bring Upemba international recognition so it gains its own World Heritage status.
All six winners of the Goldman Prize will be celebrated at a ceremony in San Francisco at 5:30 p.m. local time on Monday. The award gala will be streamed live here. A separate ceremony in Washington, D.C., will take place on Wednesday.
REAL LIFE. REAL NEWS. REAL VOICES.
Help us tell more of the stories that matter from voices that too often remain unheard.