Greg Smith's tell-all about Goldman Sachs put CEO Lloyd Blankfein -- or He Who Rides The Squid -- through a dark night of the soul, one that apparently involved a lot of self-flagellation.
Blankfein said that the allegations in Smith's New York Times op-ed in March, that Goldman bankers regularly mistreated clients and referred to them as muppets, caused him "anxiety" and led to soul-searching at the firm.
"Of course it was damaging to us and jarring to ourselves," Blankfein said, adding that the firm investigated Smith's charges "exhaustively" after the op-ed and again after they got a copy of the book earlier this month.
"Nobody can flagellate themselves as well as Goldman Sachs can," Blankfein then humble-bragged.
Blankfein said that he has not read Smith's book, choosing instead to take some reviewers' advice to "save that hour and a half for something better." Like maybe air-drying.
Certainly one thing Smith's allegations have done is to cause Blankfein and Goldman to work on repairing their public image, of which interviews like Wednesday's are a part. Blankfein has also learned to tone down on the "God's work" self-aggrandizement, saying that Goldman is just doing everything it can to help the little guy.
"Our business and what's good for the economy line up," Blankfein said. "We profit from growth, and we help contribute to growth."
Watch the CNBC segment here:
Before You Go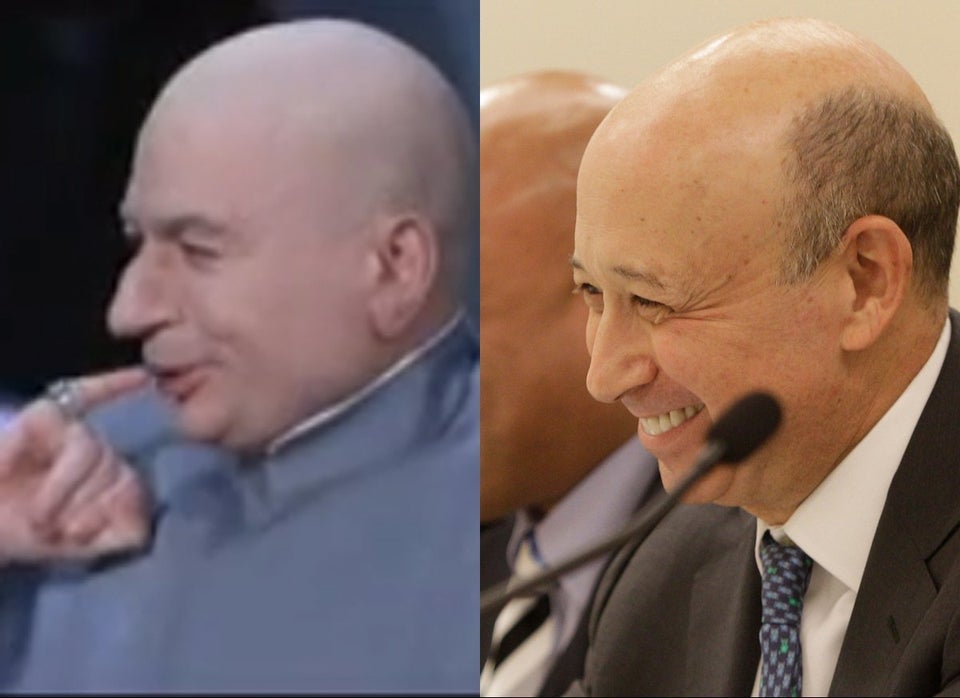 CEOs Who Look Like Villains
Popular in the Community