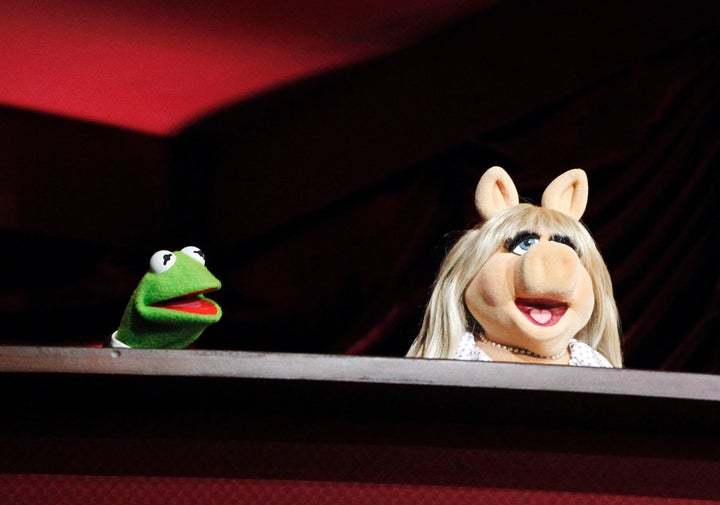 Goldman Sachs is looking for Kermit the Frog in its company emails.
"Over the last 12 months I have seen five different managing directors refer to their own clients as 'muppets,' sometimes over internal e-mail," Smith wrote in the op-ed. "It astounds me how little senior management gets a basic truth: If clients don't trust you they will eventually stop doing business with you."
In London, where Smith was based, the word "muppet" isn't a reference to Miss Piggy or other puppets, rather it means idiot.
The e-mail scan elicited mockery all around the internet. Lauren LaCapra, the Reuters reporter who broke the story, wrote on Twitter, "Goldman officials also searching for 'fraggle,' 'smurf' and 'teletubby' just to be safe. #thisisajoke." The NYT's DealBook wrote a post featuring satirical emails that might come up in the scan.
The muppet scan mockery is just the latest criticism to hit Goldman since Smith published his op-ed. Washington Post columnist William D. Cohan followed Smith's screed with a column arguing that Goldman in fact has had a long history of duping its clients.
Federal Reserve Chairman Paul Volcker said that ever since Goldman went public in 1999, it "became a trading operation," which has hurt both its clients and the economy.
Goldman Sachs has been trying to do damage control ever since the op-ed was published, and for good reason: The firm's reputation has sunk below financial crisis levels.
"Needless to say, we were disappointed to read the assertions made by this individual that do not reflect our values, our culture and how the vast majority of people at Goldman Sachs think about the firm and the work it does on behalf of our clients," Blankfein and Gary Cohn, president of Goldman Sachs, wrote in a memo to employees last week.
Blankfein and Cohn may not have to worry too much as clients don't appear to be shying away from Goldman Sachs. Goldman added more clients last year than any of its competitors, according to Bloomberg data cited by New York Magazine's Jessica Pressler. She surmised that Goldman Sachs' cutthroat culture may actually reassure some clients.
Related
Popular in the Community