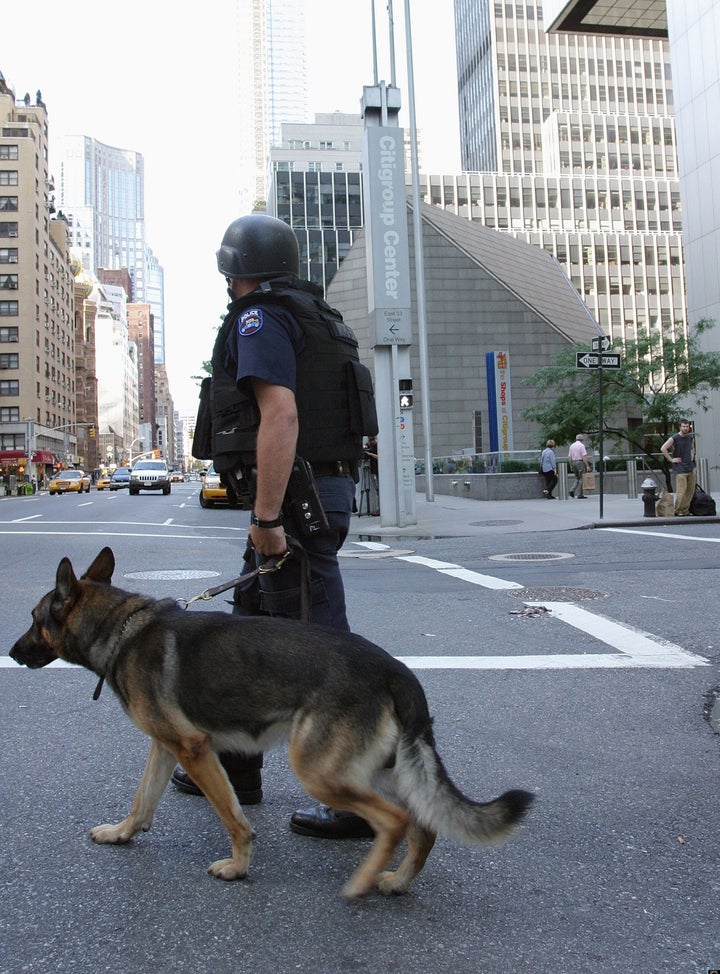 As Goldman Sachs prepared to announce its fourth quarter earnings and employee compensation levels yesterday, the bank had bomb-sniffing dogs and police barricades on hand at its New York City headquarters, the New York Post reports.
The decision to boost security as its offices was apparently driven by growing fervor over the bank's huge profits and bonuses. Yesterday, the bank announced that it earned $13.4 billion for the year, and set aside $16 billion for employee compensation. Goldman was widely expected to set aside approximately $20 billion for employee pay, but CFO David Viniar suggested yesterday in a call with reporters that the bank wasn't blind to the "pain and suffering in the world" and "wasn't deaf to the calls for restraint."
Viniar's remarks indicate an abrupt change in tone among Goldman Sachs execs. In November, CEO Lloyd Blankfein -- who had previously bragged that the bank was doing "God's work" -- said the following at an industry conference:
I often hear references to higher compensation at Goldman. What people fail to mention is that net income generated per head is a multiple of our peer average. The people of Goldman Sachs are among the most productive in the world."

Despite what seems to be a new concern among the firm's leaders about the PR implications of Goldman's banner year, the bank's announcement of the pay packages that individual executives receive will be closely scrutinized. Dealbook spoke to one Goldman insider, who suggested Blankfein's bonus will be a measuring stick for employees who may see their pay cut. (Blankfein earned $68 million in 2007, but didn't receive a bonus last year.) Here's Dealbook:
"It all depends on what Lloyd gets," said one midlevel Goldman employee, referring to Lloyd C. Blankfein, Goldman's chairman and chief executive. He said Mr. Blankfein's bonus had become a popular water-cooler topic. "If Lloyd takes home a big bonus, even if it's all stock, and everyone else receives less, there will be some concern," he said.
Related
Popular in the Community