A recent analysis by Goldman Sachs found that the effects of a federal minimum wage increase on employment levels would be relatively modest, offering a rosier view of the Democrats' proposal than a recent study from the Congressional Budget Office.
The CBO report released in February suggested that raising the minimum wage from $7.25 to $10.10 per hour and pegging it to inflation would reduce U.S. employment by the equivalent of 500,000 jobs, a figure that Republicans have seized upon. The March 25 Goldman paper (here, behind paywall) said that estimate is probably high, in part because a minimum wage hike would help raise consumer demand.
"In our view, the CBO's recent estimate of a 500k hit to the level of employment (0.3%) is likely a bit toward the upper end of reasonable estimates, both because many studies find no significant impact of minimum wage hikes on employment and because the offsetting boost to demand is likely to be larger than usual at present," Goldman's Michael Cahill and David Mericle wrote.
Like the hotly debated CBO report, the paper from Goldman is largely an analysis of other economists' work on the subject.
The authors went on to say that they believe any increase to the federal minimum wage is unlikely in the near future, probably due to Congressional gridlock. But they did note that such a hike is "certainly possible" at some point, and that its effects on the jobs numbers, as well as inflation, would probably be on the small side.
"Any impact on the monthly payroll numbers would likely be small relative to normal volatility and would likely be concentrated in the retail trade and leisure/hospitality sectors," they wrote. "A minimum wage hike might also boost inflation, but probably only very modestly."
Bills in both the House and Senate would raise the federal minimum wage for the first time since 2009 and peg it to inflation in perpetuity. The Senate could vote on their bill as early as this month, although it isn't clear yet whether Democrats could overcome a Republican filibuster with 60 votes. GOP leadership in the House has signaled little interest in voting on their bill.
As the Goldman analysis noted, many states and localities are raising minimum wages on their own in lieu of congressional action, another factor that would mitigate any effects of a raise to the federal wage floor. Looking at employment data in the states that raised their minimum wages on Jan. 1 this year, the Goldman paper said those hikes don't appear to have killed jobs.
"While this is only one month's data, it suggests that the negative impact of a higher federal minimum wage -- if any --would likely be small relative to normal volatility," the authors wrote.

Before You Go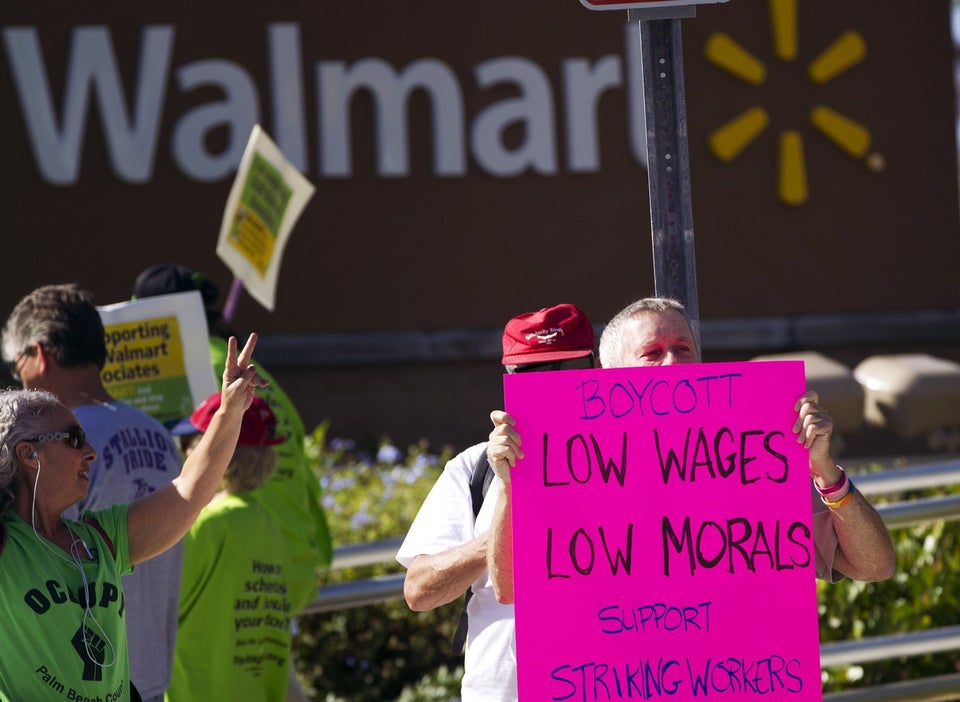 What Minimum Wage Haters Won't Say
Popular in the Community