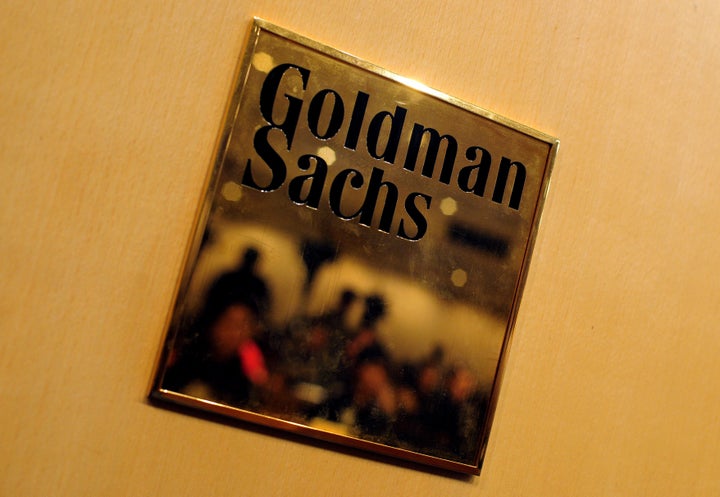 * Second major Maiden Lane II sale in three weeks
* Allows Fed bank to recoup balance of $19.5 bln loan
* Bonds were acquired in 2008 bailout of AIG
NEW YORK, Feb 8 (Reuters) - The Federal Reserve Bank of New York sold $6.2 billion worth of residential mortgage-backed securities to Goldman Sachs Group Inc, its second major sale this year of assets acquired in the 2008 government bailout of insurer American International Group Inc .
The auction-based sale will enable the New York Fed, which handles the U.S. central bank's market activities, to recoup the remaining outstanding loan balance of $19.5 billion to the portfolio called Maiden Lane II, it said on Wednesday.
The Fed bank did not reveal the sales price nor the specific bonds in the auction but said Goldman's bid "represented good value for the public."
Credit Suisse Group bought a $7.01 billion chunk of the portfolio on Jan. 19 after an auction.
In the latest round, the Fed also invited bids from the U.S. securities units of Barclays PLC, Morgan Stanley , Royal Bank of Scotland PLC and Credit Suisse, whose unsolicited offer for the assets set off the auction.
The back-to-back sales chop the portfolio down to about $6.2 billion in face value, and suggest the market for such bonds is warming up. The U.S. housing market was at the heart of the 2007-2009 global financial crisis.
Maiden Lane II was created to absorb risky mortgage securities from AIG, helping prevent the collapse of what was then the world's largest insurer. In March last year, the New York Fed had rejected a $15.7 billion bid from AIG, saying it would sell off the bonds over time instead.
After having trouble offloading the mortgage securities throughout last year, the New York Fed has had better luck this year as prices of the assets improved.
The rest of Maiden Lane II assets will be sold "individually and in segments over time as market conditions warrant through a competitive sales process, while taking appropriate care to avoid market disruption," the Fed bank said.
The loan will be repaid in early March. Any proceeds from further sales would go to the U.S. Treasury.
Calling all HuffPost superfans!
Sign up for membership to become a founding member and help shape HuffPost's next chapter
BEFORE YOU GO