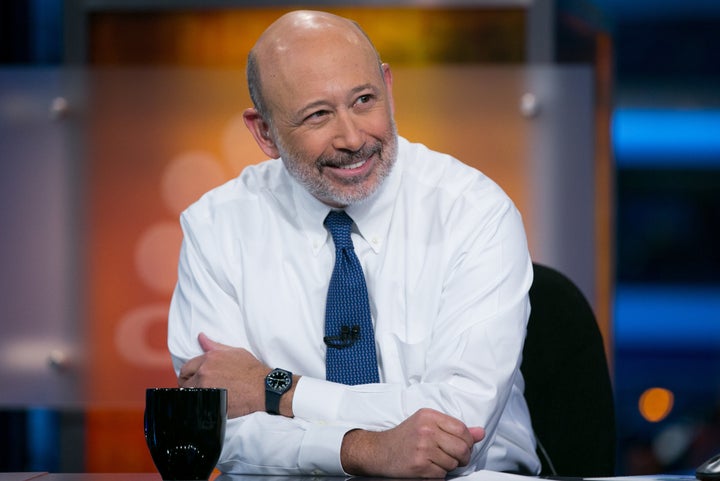 WASHINGTON -- Sen. Elizabeth Warren (D-Mass.) was right. Big banks really did want President Barack Obama to sign a trade deal making it easier for them to challenge regulations they don't like. And they got what they wanted.
Goldman Sachs believed that any trade pact that did not include terms to help it challenge rules would not be "a meaningful agreement for our industry," according to a private email from the bank's managing director, Faryar Shirzad, to U.S. Trade Representative Michael Froman.
The note is one of a handful of emails obtained by the progressive group Rootstrikers through a Freedom Of Information Act request and provided to The Huffington Post. Rootstrikers sought direct communications between Froman -- formerly a high-paid Citigroup employee -- and big banks.
The emails do not demonstrate any legally damning coordination between Froman and Wall Street, but they do reveal new details about bank lobbying on the Trans-Pacific Partnership agreement, a major trade pact between the United States and 11 other countries.
Froman was so irked by a November Politico Pro article detailing big bank objections to the pact that he forwarded the article to a JPMorgan Chase staffer with an admonishment: "This is really not helpful." The name of the JPMorgan Chase employee was redacted from the email.
Although Congress has yet to approve TPP, Obama has already signed the agreement. Last year, Congress passed so-called "fast track" legislation, making it easier for Obama and the next U.S. president to move trade pacts through the legislature.
The TPP deal grants corporations broad powers to challenge government regulations before an international tribunal, a process known as investor-state dispute settlement, or ISDS. Under the pact, if a U.S. company doesn't like rules in Vietnam, Chile or other countries involved in the deal, it can challenge that country's policies before an ISDS panel. Foreign corporations are free to challenge U.S. laws before the same court.
ISDS is not new, but it has become an increasingly popular venue for corporate challenges to regulatory standards. As Warren noted in a Washington Post op-ed last year, corporations initiated fewer than 100 ISDS cases between 1959 and 2002, but filed 58 in 2012 alone.
Goldman Sachs was particularly keen on securing the right for banks to challenge regulations before ISDS courts on the grounds that they don't meet a "minimum standard of treatment." This metric is extremely flexible and not explicitly defined -- what exactly constitutes a "minimum standard of treatment" is essentially left up to ISDS courts to determine on a case-by-case basis.
"I wanted to underscore how important it is for the financial services industry to get robust commitments on the ISDS in the agreement -- including on pre-establishment and the full range of fair treatment (MST, NT, MFN) provisions," Shirzad wrote Froman in a November 2013 email. "These measures are critical to making the TPP a meaningful agreement for our industry and, as importantly, they set a powerful precedent for the US -China BIT [Bilateral Investment Treaty]."
Prior to TPP, the financial services sector never had so much leeway to file ISDS cases. And while TPP is unlikely to affect domestic financial standards, the precedent it sets could prove more troubling to financial reform advocates, particularly if similar terms are adopted under the Transatlantic Trade and Investment Partnership, or TTIP -- a deal between the United States and the European Union that focuses on regulatory policies. Multiple E.U. governments have been hostile to financial reform standards the United States implemented in the aftermath of the 2008 crisis. Robust ISDS terms in TTIP could ultimately allow foreign banks like HSBC, Deutsche Bank or Credit Suisse to undermine American banking rules.
"For banking issues, based on everything we've seen, TTIP is the place where we are going to be worried," former IMF Chief Economist Simon Johnson told HuffPost. "Any effort to put financial services into TTIP along the lines of what's been proposed -- that would be a mistake."
Shirzad's email to Froman reflects the high priority Goldman Sachs places on trade issues. Shirzad is the bank's top government liaison in the nation's capital. He references "Esta's earlier call" to Froman in the note -- an apparent reference to Esta Stecher, a longtime Goldman Sachs executive who carries significant clout with the bank.
"There is nothing surprising or controversial about seeking basic protections of transparency and fair treatment for U.S. investors abroad so that American exporters of goods and services operate on a level playing field," Goldman Sachs spokesman Andrew Williams said in a statement provided to HuffPost. "These are the same protections that the United States provides foreign investors here at home so it is common sense that American companies would want the same treatment abroad.
TPP remains controversial in Congress. Obama and Congressional Republicans had enough votes to pass the deal when the fast-track vote succeeded last year, but lawmakers have blocked a vote to approve it since negotiations concluded. TPP supporters hope the legislature will approve the pact in a lame-duck session after the November elections.
Popular in the Community