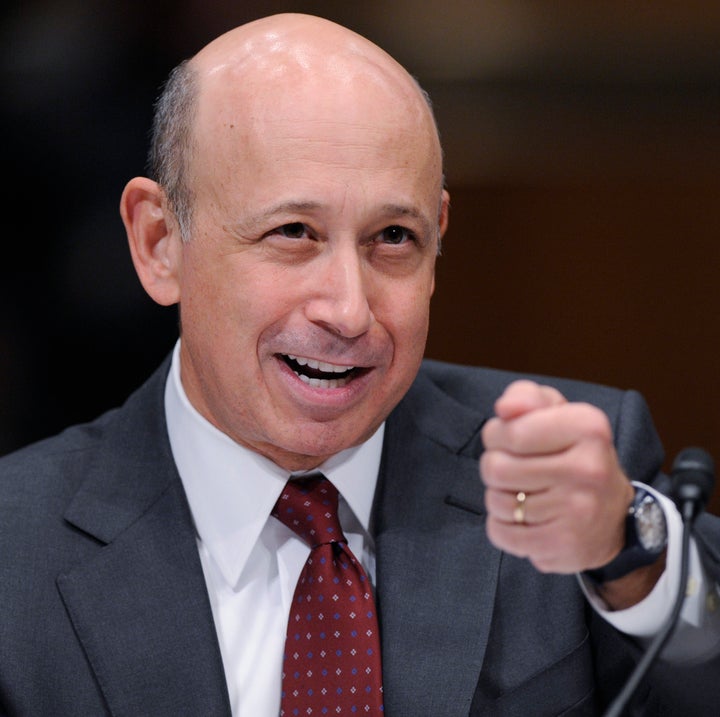 Goldman Sachs, the fifth-largest U.S. bank by assets, has been accused of manipulating the metals market, leading to artificially high prices, the Wall Street Journal reports.
In recent years, Goldman, among other Wall Street firms, has been in the business of purchasing metals warehouses, according to the WSJ, Goldman's Detroit warehouse alone holding nearly one-third of the 4.62 million tons in LME-approved warehouses. Now, the London Metal Exchange is investigating Goldman after the investment bank was accused by firms, including Coca-Cola, of purposefully limiting the amount of metals it released to customers.
Coca-Cola, which relies on metals such as aluminum, is reportedly upset with what it views as artificial price inflation. "The situation has been organised artificially to drive premiums up," Dave Smith, Coca-Cola's strategic procurement manager told the Wall Street Journal.
It's not secret that Goldman's enthusiasm for metal has heated up of late. In May, Goldman reportedly raised its forecasts for metal commodities, WSJ then reported.
And this is only the latest accusation of market manipulation against Goldman Sachs.
In May, Goldman predicted that oil prices would rise in May, potentially helping to fuel oil speculation, according to the Telegraph. On Bloomberg teleivision, Oppenheimer's Fadel Gheit accused Goldman of manipulation, saying that by publishing research supportive of previous bets on oil prices rising, Goldman was creating what Gheit called a "self-fulfilling prophecy."
Before that, in April, Fredrick Kaufman wrote in Foreign Policy that Goldman Sachs and its Commodity Index, which serves as a platform for speculators to trade on food and energy, was a major reason for rising global food prices. He points to Olivier De Schutter, the U.N. Special Rapporteur on the Right to Food, who in 2008 concluded: "a significant portion of the price spike was due to the emergence of a speculative bubble."
Goldman also currently stands accused of manipulating its own clients.
A Senate report published this spring found that Goldman had deliberately misled clients in the year leading up to the financial crisis by selling intentionally-overvalued mortgage-backed securities. "Goldman gained at the expense of their clients, and used abusive practices to do it," stated Senator Carl Levin (D-MI), who chaired the panel that produced the report.
Calling all HuffPost superfans!
Sign up for membership to become a founding member and help shape HuffPost's next chapter