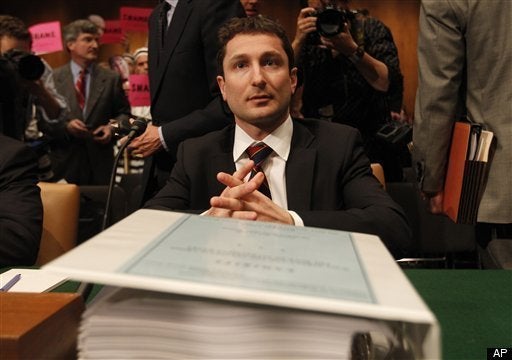 Charlie Gasparino of Fox Business Network is reporting that the SEC's highly publicized civil fraud charges against Goldman Sachs are likely to be settled for $1 billion to $5 billion.
Gasparino says that he's gauged the "ballpark" figure for the likely settlement by talking to lawyers, rival CEOs and industry experts.
Yesterday, Fitch Ratings said that the SEC's case, along with possible criminal charges against the bank, may prompt it to review Goldman Sachs's top-notch credit rating. During the tense Senate hearings in late April, S&P advised its clients to sell Goldman Sachs stock.
(Check back here for updates as they emerge.)
Related
Popular in the Community